The Basics
Tax dollars are used to fund important provincial costs (health care, post-education costs, social assistance, and social services programs) and services (subsidy for the elderly, employment insurance benefits, children's benefits, and the GST subsidy for low-income families). Paying taxes is a part of responsible citizenship and contributes to the overall good of the community.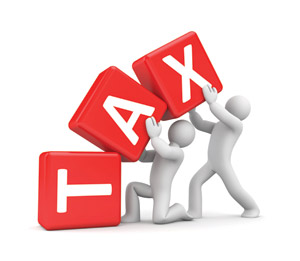 Here are some fundamental points you need to know regarding your taxes:
In Canada, the Canada Revenue Agency (CRA) administrates income tax.
The tax year is from January 1 to December 31
Taxes must be filed by April 30 of the following year.
A tax return for an individual is called a T1.
You are required to pay both federal and provincial taxes.
You must have a Social Insurance Number (SIN) to file a tax return.
So now that you know the basics and fundamentals, when do you have to do your taxes? You must file a tax return when:
You have income tax that is owing to the government
A tax refund is expected from the government
You are applying for the GST tax refund (offsets the cost of paying GST for purchases available to low income individuals) and/or Ontario Trillium Benefit
You are eligible to receive the child tax credit
Calculating Your Taxes
Filing Your Taxes
Fortunately, filing your taxes is pretty straightforward after you've learned the basics. It's likely that you'll spend more time gathering your tax forms and scouring the house for that one missing receipt than actually filing your return.
Here's a step-by-step process to filling your taxes:
International students are required to file an income tax return in Canada since the Canadian tax system is based on residency and not citizenship. There are valuable tax benefits for international students who file a return.
One of the requirements to file your taxes is to have a Social Insurance Number (SIN) which can only be received if you are employed. However, if you don't have a SIN, you must request an Individual Tax Number (ITN). In order to apply for your ITN, you must submit either an original or notarized copy of the following documents:
A copy of your passport signed by a professor
A copy of your study permit signed by a professor
It will take several weeks to process so be sure to request an ITN well before the tax deadline which is April 30.
If you are unsure as to whether you will remain in Canada to work after you graduate be sure to claim your Tuition, Education, and Textbook amounts and carry forward the unused credits. If you gain employment in Canada after graduation, you will be able to use these credits and receive a tax refund.
Remember to claim your moving expenses to Canada if you have taxable income from scholarships, research grants, and other similar awards.