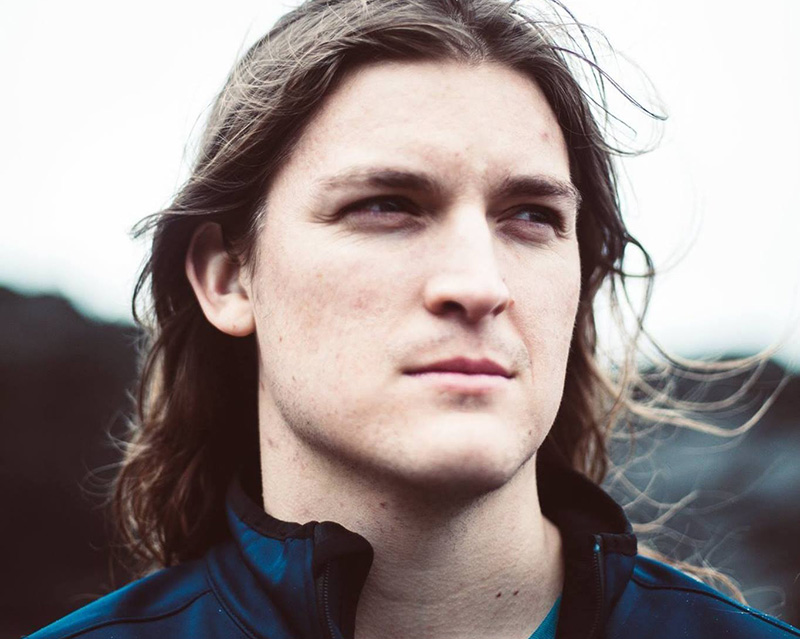 "It's the planet we live on, we need to take care of it."
In 2017, Curtis Onaczyszyn '19 had been working in a factory for five years. The work had never been satisfying and he knew there was something more for his life and career. Having a passion for the environment while enjoying spending time in nature, Curtis began researching his options to gain an education in the field. Soon he was enrolled in Mohawk's Environmental Technician program.
During his time at Mohawk, Curtis was very involved in campus life and community projects. In his second year, he applied and was chosen to participate in Ocean Bridge, a national youth program run by Vancouver-based Ocean Wise, a not-for-profit organization focused on protecting and restoring our world's oceans. This opportunity took Curtis, along with 39 other youth from across Canada, to Vancouver and Gwaii Haanas National Park Reserve, off the west coast of British Columbia. Over the span of one year, the group worked remotely and met up twice in person to spread awareness about ocean and waterway health, with guidance from the local communities.
In addition to his studies, Curtis competed each fall on the Varsity Rugby team. When asked about providing advice for future students considering joining a team, Curtis says, "Just go for it! I had the best time and tons of fun. I would go back to play with my teammates again any chance I got."
After graduation, Curtis and his partner, Taylor Penzes - a recent graduate from Laurier University, created Project Snorkel through funding from a larger youth-powered organization called The Poison and The Apple, a bilingual non-profit organization based in Alberta. Throughout the summer of 2019, he organized community clean-ups and educational events in support of reducing waste found in local waterways in the Hamilton area. The project was a great opportunity for Curtis to apply many of the lessons he learned in the classroom. In his program, Curtis gained an immense amount of knowledge from the Project Management portion of his courses and his capstone project. Learning how to present himself professionally through email and in person, as well as learning tactics for being organized, are skills that have helped in his life since graduating. "Giving back to the community, especially for a project or cause that you really care about, is so rewarding. I would recommend it to anyone," says Curtis. Building on what he learned at Mohawk, this project also gave him exposure to marketing and promoting through radio and newspaper interviews.
Following the completion of Project Snorkel, the past few months Curtis has focused on the removal of invasive species in Southern Ontario, while working for Bartram Woodlands Inc in Guelph. He and his co-workers are spending their days removing buckthorn, a species that was brought here from Europe in the 1800s which are a threat to oak and maple trees. "We are trying to restore the natural balance of things," he says.
Looking ahead, Curtis is appreciative that he has many paths he can take and is considering his next move. Will he continue his studies by pursing a degree? Or will he begin a new project focused on awareness and environmental cleanup? Wherever his next move takes him, he's enthusiastic about the seemingly endless possibilities he has open to him.