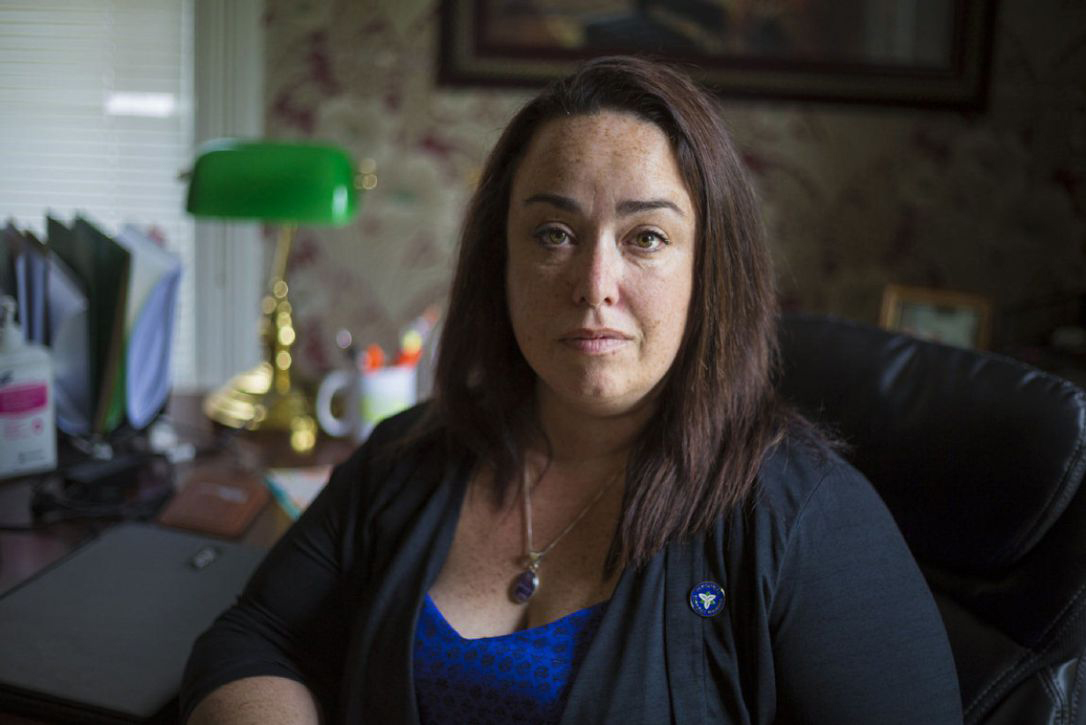 "Mohawk will always have a place in my heart because it helped me find my calling."
A calling – this is how Miranda Ferrier '06 describes what led her to become the founder and president of the Ontario Personal Support Workers Association and the current president of the Canadian Support Workers Association.
Back in 2005, while working in her father's bakery, Miranda first learned of the Personal Support Worker (PSW) field when an older gentleman came into the shop with his PSW by his side. Miranda had to know what career would allow her to work with and help elderly people. The PSW responded and the following fall, Miranda was enrolled in Mohawk's Personal Support Worker program.
It was the intense eight-month program that Miranda credits as the foundation to her success. At Mohawk, she gained both the knowledge and support she still relies upon today. In fact, she still considers many of her former instructors valued mentors who continue to help guide her along her career.
Before even graduating, Miranda was hired by a long-term care facility in Paris, Ontario, where she worked hard to make a difference in the lives of the residents in her care. She would also do what she could to advocate on behalf of herself and her co-workers to improve working conditions.
One day, while searching for information online about supports for PSWs, Miranda discovered there was actually little to be found. This led to humble beginnings with the creation of the Facebook group, "Personal Support Workers Unite" where she invited her fellow Mohawk PSW grads to discuss the many aspects of their field. Within a week, the group grew to 700 members. Miranda had identified an obvious need in her beloved field.
This led her to the Canadian Support Workers Association (formerly, PSW Canada) where with the help of her Mohawk teachers and mentors, Sandra Hanna, and Ellen Corsini-Chappel, she created the Ontario chapter known today as the Ontario Personal Support Workers Association (OPSWA). Miranda is currently the president of both associations.
With a passion for the issues surrounding PSWs both province and country-wide, she soon became the go-to voice of her profession. After an undercover report by the Toronto Star and a feature by Maclean's magazine, the government took notice. Since then, she has worked hard to bring more regulations to the field of PSWs and has lobbied to make self-regulation a priority with the new PC government.
As of 2018, OPSWA has over 33,000 members who are all verified graduates of accredited programs. It is known as the only PSW association in Ontario that verifies its members as personal support workers ­– since PSW is not a protected title, anyone can call themselves one. OPSWA provides a database of background-checked workers that can be verified by anyone in the public hiring a PSW.
When looking back on her education with fellow classmates, Miranda shares, "the one thing that Mohawk gave us was a passion for the field. We never once felt we were any less than a nurse." She goes on, "We felt that we did – and do, play a vital part in the healthcare team. They instilled that confidence in us. They made us feel important for becoming a PSW."
To the future students and graduates of the program, Miranda affirms, "it's an honour to be a PSW. We serve those that cannot serve themselves. You are choosing the most important job on the front-line of Ontario healthcare and you are desperately needed."