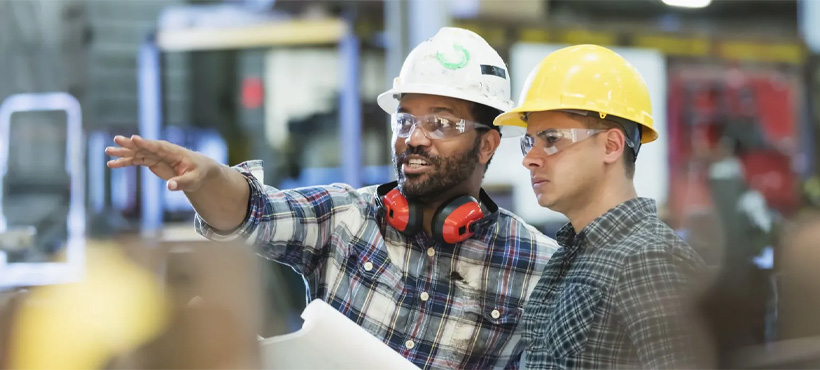 Grow your career in trades management by completing an honours degree program
Build on the knowledge and skills you've gained through apprenticeship, journeyperson training, or a trades-related diploma program.
Acquire business skills to advance in your career
Learn while you work with a fully self-paced online program delivery
Gain practical, hands-on experience with work-integrated learning
Intakes for this new opportunity start January 2023.
Choose your program pathway
The Bachelor of Business Administration (Trades Management) (Honours) degree offers four pre-mapped program pathways to fit your career goals. 
Interested learners with different educational backgrounds in the trades will be assessed on an individual basis.
How You'll learn
Depending on their education and experience, students enter into semester 4 of the degree. In some cases, students may be required to take bridging courses before they can enroll.​
Successful applicants receive credit for courses in semesters 1 to 3
Complete up to 5 bridging courses
Complete semesters 4, 5, 6, 7 and 8 in a self-paced online delivery format
Participate in a work-integrated learning experience
Graduate with a four-year Honours degree
Get more info
Complete the form below to receive more information about your program of choice.
Ready to apply? Visit ontariocollege.ca to apply online.