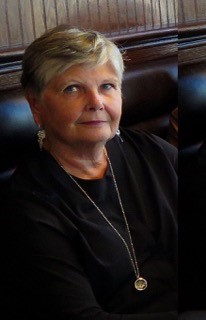 This month, we feature Karen Falls, a professor in the Educational Support Program at Mohawk College.  Karen has been trying out and finding success with several educational technologies to engage students in the classroom and online. As well, she has been exploring lynda.com - a vast online library of instructional videos covering the latest software, creative, and business skills available to the Mohawk community – to learn how to use these new tools!  In addition, Karen has been integrating lynda.com tutorials in her courses for her students to learn from as well. Find out more about what Karen has been up to in her own words below…
"When I think about my life, I realize that I have been a teacher of some sort, for more than 50 years. As a teenager and young adult I was a swimming instructor. For almost 40 years I was a full-time professional figure skating coach. More recently I was in elementary school teacher and currently I am a faculty member in the Educational Support Program at Mohawk College. I have always felt that modeling was a major part of teaching and it is important as teachers we model the attitudes and behaviours we hope our students will strive to achieve. If I expect my students to be lifelong learners and to step outside their comfort zone, I must do so as well. Learning about new technology does both, pushes me outside my comfort zone and helps me continue to learn.
I think most of us are always working to find new ways to engage students both face-to-face and in the online environment. I often try new technology tools to engage both myself in content creation and my students as the interact with the content. I was fortunate to be involved in a project last summer that allowed me to learn to use Articulate Storyline to create online modules for a course. The software is user-friendly and Linkedin Learning (formerly known as Lynda) offers two courses to teach a new user the software. Not only does it create professional looking modules, but if you script your narration, a notes view can be generated that works well for students with hearing impairments and also for students who like written notes for review. I truly enjoy experimenting with the many free web-based tools that are available. I had fun creating a presentation for Destination College using Powtoon. I have used both TED-Ed and Educanon (now called Play Posit) for inserting questions into video content. The access to lynda.com courses has been invaluable to me. I use a number of the courses as online content in the courses I teach. Lynda.com generates a certificate of completion once a student finishes a course. It can be easily submitted to a Dropbox and uploaded to an ePortfolio. These courses are high quality and are awesome for personal learning as well.
No, I don't spend hours hunting for new tools. I subscribe to the EmergingEdTech blog. It reviews Educational tools and offers short tutorials on many of them. If you subscribe to the blog, you receive an e-book - "200 Free Education Technology Tools." Sometimes using these new tools does take longer than it would if you did the things the way you always have but it certainly makes my job more interesting and hope makes my content more engaging for students."