Once you receive your visa (Study Permit) and have paid your tuition fees for your program, you will be able to register for your courses online at MyMohawk. Don't forget to attend Orientation, where you will learn about Mohawk College and the services available to you.
Please don't forget to check the important academic dates.
Registration
A Personalized Registration package will be emailed to you. If you have an agent/representative assisting you they will receive general information but will be able to assist you in getting your personalized information.
Your username and password for MyMohawk, the College's web portal, will be included in the email, with instruction on how to register for your courses, and select your timetable.
Once your have selected your timetable, you will be able to print off your schedule.
Check MyMohawk for your Course Registration Dates.
Before Arrival:
Full payment is due June 15, 2018. If you have not paid your full fees yet, please do so as soon as possible. Payment is required before you can select your timetable and start your classes.
Timetable Selection
Please only select your timetable online once your Study Visa has been approved by the Canadian Embassy
Check to see when your Timetable will open
Select "My Student Account" tab
Select "NEW post-secondary Students"
Select "Option 3 - Find Out When to Register Online for Fall 2018
Find your program name and semester to confirm the date and time you will need to log back in and pick a timetable.
Login to your MyMohawk account on the day and time that your timetable opens to select your preferred schedule. Follow the same instructions above and select "Option 4 - Choose or Change My Timetable for Fall 2018". Follow the steps to confirm and print your schedule.
You must pay your full tuition fees before you can confirm your registration and receive a timetable.
If you have not received your user name and password for MyMohawk, please intered [at] mohawkcollege.ca (send us an email).
Upon Arrival:
Check-in with International Student Services Office, Fennell Campus, International Square, room J137
Please Bring
Original Transcripts
Passport
Entry Visa
Study Permit
Canadian Contact Information
Book your Assessment for Success
ALL Mohawk College students are required to write an assessment to evaluate their English and/or Math skills level to ensure that they are successful in their program and meet College requirements. Students in a Post-Graduate or Certificate programs are exempt.
Pre-admission testing may be required and will be determined with an Advisor upon check-in with the Student Services Office.
International Square
As soon as you arrive at Mohawk, and definitely before your first day of classes, please visit us in International Square at any campus. Please bring with you your study permit, passport and transcripts.
At our main, Fennell campus, International Square can be found in room J137.
At our Stoney Creek Campus, international services can be accessed at THE Square, Room 121
At our Institute for Applied Health Sciences at McMaster, you will find international services at THE Square, Room A111
To find us on any campus, be sure to look for the International Square Logo.
Orientation
Orientation is required for all students and is a great way to prepare yourself for the semester ahead. Orientation consists of three parts in which you will meet staff and faculty, learn more about your programs, start to learn your way around campus and get introduced to a variety of fun, social activities.
TIP: Orientation is VERY important and is offered at the beginning of each semester.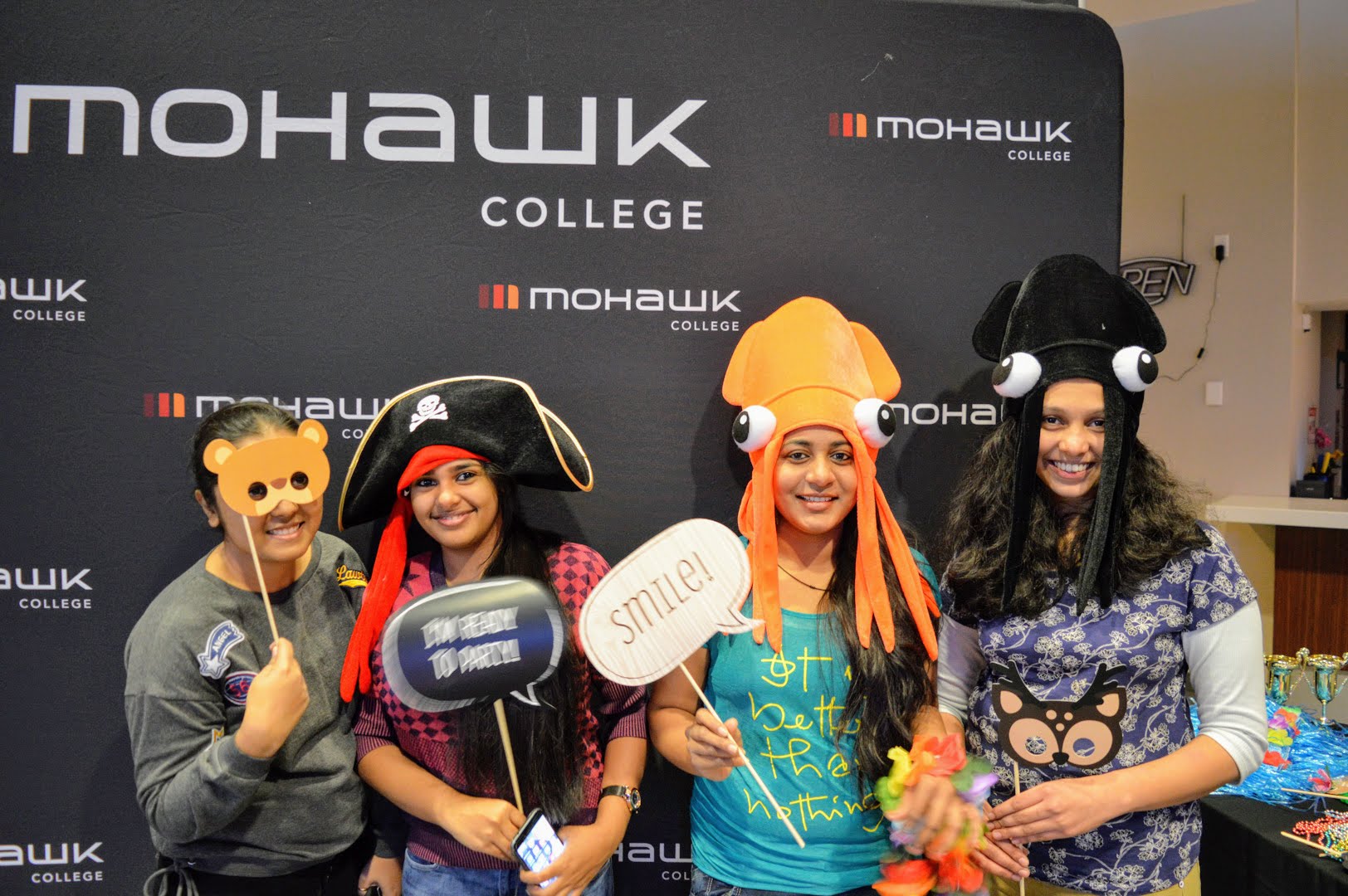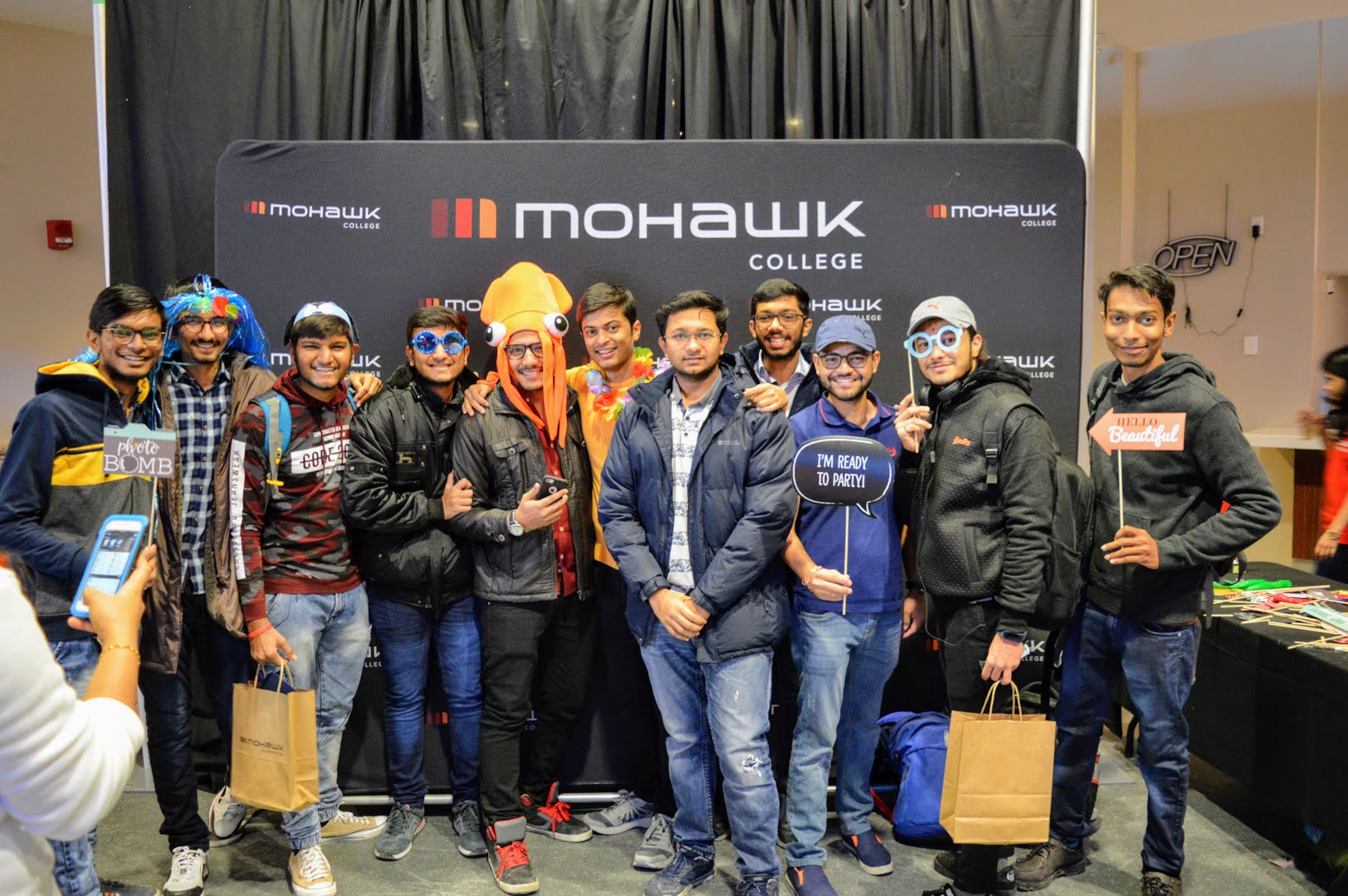 Part 1 – International Orientation – required for all international students:
This is an opportunity to meet the International staff, meet other international students and learn about the services the College and International Student Services offer. It was a major decision for you to decide to come to Mohawk College, Canada and the International Staff are committed to help you make your time here successful and enjoyable.
Mohawk College will be hosting its New International Student Orientation on Thursday, Sept 6th, 5-8 PM at the McIntyre Theatre in Mohawk College Fennell Campus. Meet new friends, learn about available resources and win prizes!
Part 2 – Day One Orientation – required by your program:
In your Day One Orientation, you will be introduced to your program faculty, meet fellow students and have a chance to learn more about your program and the career you have chosen to pursue. Your Program Orientation will be posted on the Orientation Website when the planning closer to the start of class. Visit this site to help you after you have received your study permit and selected your timetable.
Part 3 – Social Orientation Events – not required, just fun:
The Mohawk Students' Association (MSA) and Mohawk College provide a variety of activities and fun events: Frosh Fest, MSA Welcome BBQs, Community Bus Tours, live entertainment, Student Success Seminars and much more.
When Does Orientation Take Place?
Academic and Social Orientation events are held the first week of the semester. International Orientation for first year students is held within the first two weeks of the semester. More information will be sent to you prior to the start of the semester.
If you are having problems with your password or course registration contact the international Office at 001-905 575-2254 or connect with the international.services [at] mohawkcollege.ca (International Office reception desk email).
Preparing for Success
To help support your success, all students are assessed for Computer, English and Math proficiency. The following practice web sites have been set up to give you a sense of what to expect on arrival and help you prepare for your success.
Visit the Writing Centre offered by the Learning Support Centre
The Mohawk College Writing Centre has set up a number of web pages to help you with your Communication assessment. Read these pages carefully and make your own assessment as to how well you communicate. You are wise to connect with services offered by this department.
Check out the Articles of Interest as they may help you prepare. There are a number of sites on the web that can help you prepare and measure your specific communication skill level. Do research on assessment tests, click here for examples (opens in a new tab).
Please note: Names are not required - this is for practice only.
Mohawk College Library
Mohawk's Virtual Library. Check out the books, videos and articles from magazines, journals, and newspapers. They also have a research survival guide that will support your ability to reference and give credit to sources quoted.
Your success is important to us!