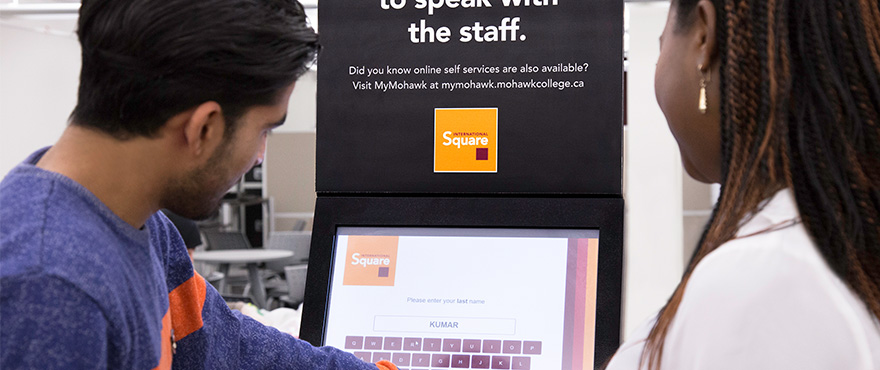 New iCent App for International Students
Mohawk International has collaborated with iCent to create an app to help you get prepared to come to Canada, and study at Mohawk College.
Make sure you use the app to learn about everything you need to succeed at Mohawk: from when to pay fees and select timetable, what to pack and bring to Canada, where to find us at Pearson International Airport, and more. You can find all the important dates and information you need to be ready for your time at Mohawk College. Important messaging and information will be sent directly to you via this app, so make sure to download it before you plan your flight!
To access the app, please follow these steps:
Visit the App Store or Google Play and download the app

Enter Canada in the "Institution Country" field

Enter Mohawk College International in the "Institution Name" field

Use your email to register for the app, you will be sent an email with your PIN. Please remember to check your Junk Mail inbox. 

Use your PIN to login the app. 
Should you have any questions and/or trouble logging in, write to: support [at] iCentapp.com

Registration
When you have been accepted into your program and your fees are paid in full, your Personalized Registration package will be emailed to you. If you have an agent/representative assisting you, they will receive general information only, but they will be able to assist you in getting your personalized information.
When you receive your Study Permit approval from Immigration, Refugee and Citizenship Canada, please notify us right away by emailing: intered [at] mohawkcollege.ca.
Once you have received your Study Permit approval and you have paid your tuition in full, you will then be able register for your courses online by logging in to MyMohawk.
MyMohawk is the name of the college's web portal for student services. Login details for MyMohawk will be sent to you in the email containing your personalized registration package.
While it is possible to register for your courses when you arrive at Mohawk, to avoid long lines, we request that all students make every effort to register online.
Check MyMohawk for your Course Registration Dates. You cannot register before the "Course Registration Begins" date.
Also, please be sure to review these important academic dates.

Tip: You will not receive your official study permit until you meet with Canada Customs when you arrive at the airport in Canada. However, once you have your study permit approval and your tuition is paid, you can register for your program online.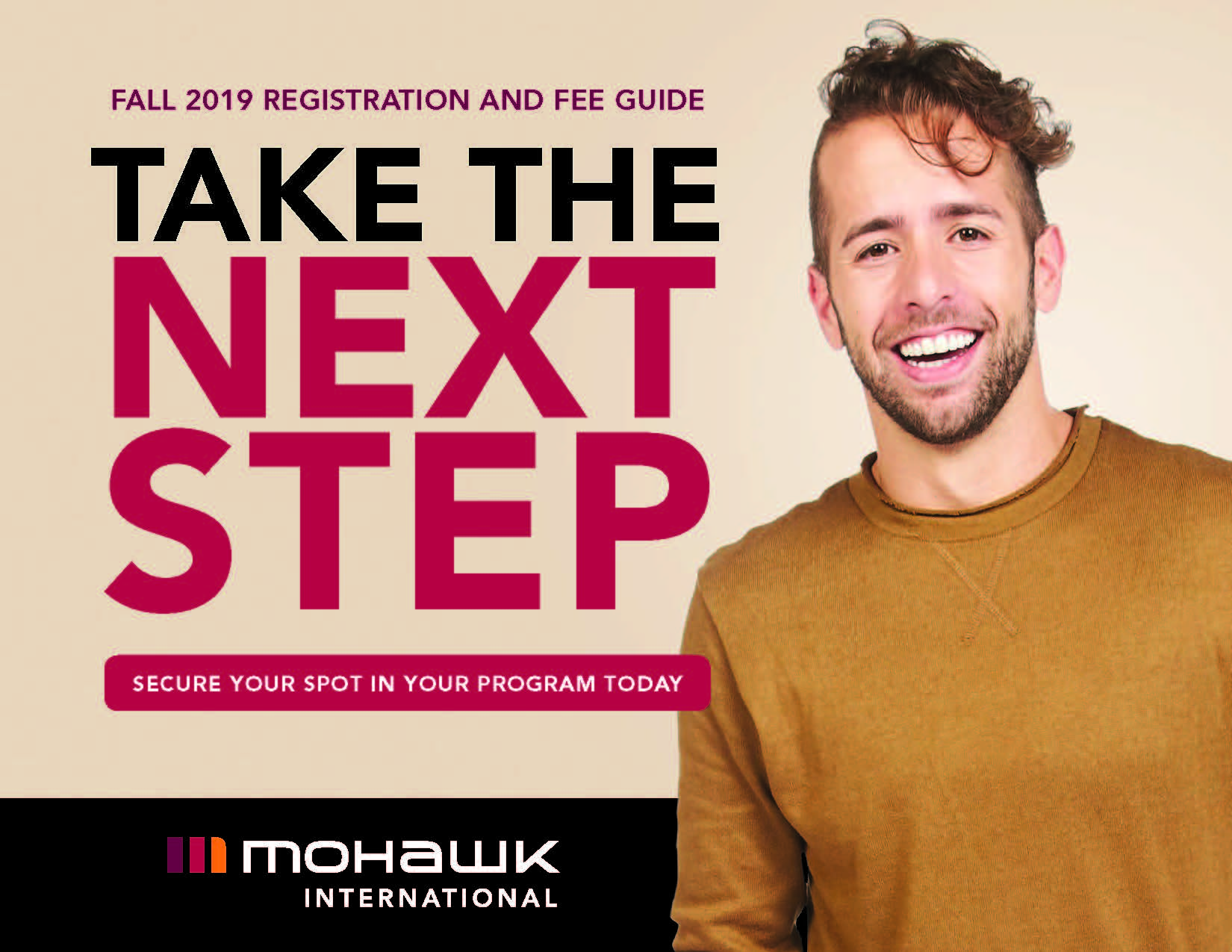 Get the Guide
For full registration and orientation instructions and information, please download our Registration and Fee Guide (Fall 2019).
Check-in at International Square
Upon your arrival in Canada, you will need to visit Fennell Campus, J137, International Square to complete the check-in process. You will be required to have your valid study permit, Visa, Coop work permit if applicable, and guardianship papers if  17 and under. We encourage you to arrive and check-in early to avoid peak busy periods.
International Square
Orientation
Meet new friends and learn how you can succeed at Mohawk College! Orientation is an opportunity to meet staff and faculty, learn more about your program, start to learn your way around campus and get introduced to a variety of fun, social activities..

Tip: Orientation is VERY important and is offered at the beginning of each semester

International students enjoying dinner during International Orientation

Fall International Orientation at the McItntyre Performing Arts Centre
Day One – Orientation for all new students, both international and domestic, is often referred to as Day One at Mohawk College. Day One consists of a series of activities and sessions broken down into three main parts: Program & Career Launch, College Welcome, and Social. The easiest way to find your Day One schedule is searching for your program on the link below:
Find your Orientation schedule according to your program
International Orientation – recommended for all new international students: This is an opportunity to meet the International staff, meet other international students and learn about the services the College and International Student Services offer. It was a major decision for you to come to Mohawk College and the International Staff are committed to helping you make your time here successful and enjoyable.
Mohawk College will be hosting its New International Student Orientation on Monday January 6th, 2020 at the Arnie, Fennell Campus. Meet new friends, learn about available resources and win prizes! 
 

2-2:30 pm

International Student Fair

(meet vendors and ask questions)

2:30-3:30 pm
Orientation (informative session)
3:30-4 pm
International Student Fair (meet vendors and ask questions)
* Stoney Creek and IAHS campus students: details for your International Orientation will be sent in the first weeks of classes. Check your Mohawk email account.
Video from Orientation, Fall 2018