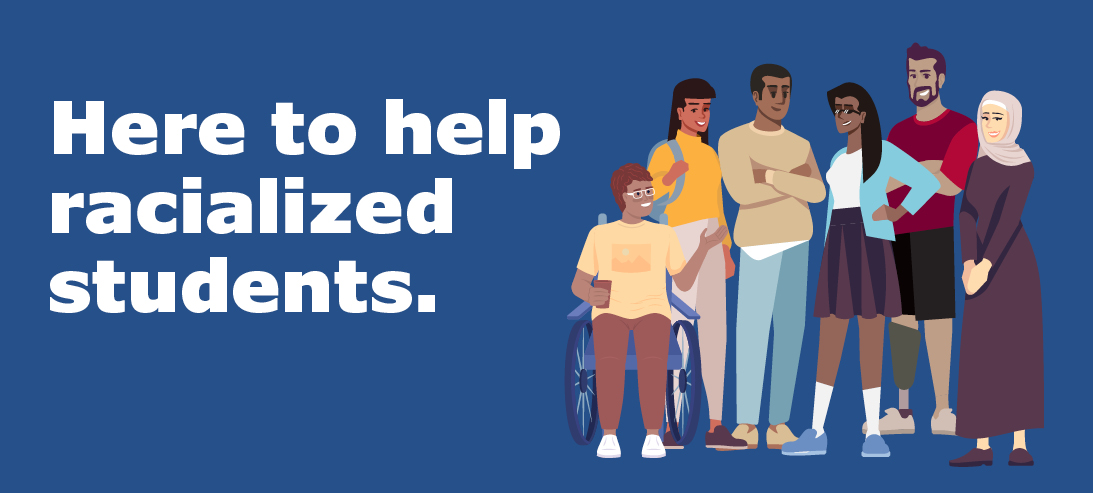 Mission
To build a student Centre where Black, Racialized and historically underserved students are connected to communities and provided with resources to thrive and feel safe at Mohawk College.
Values
Responsible Reciprocity – working together for student success requires mutual respect and benefit.
Collective Connection – relationships are built by connecting with people from other backgrounds and experiences so its important to celebrate all the ways we collectively enrich each other.
Community Care – when one member of the community is in distress, we are all in distress, so we have to pay attention to our community with extreme care and thoughtfulness.
Human Dignity – we value the human rights of every person and respect their autonomy and collective existence.
Omni-Directional Leadership – we value multi-directional exchanges of different forms and modes of leadership experience.
Omni-Directional Mentorship – we value multi-directional mentorship exchanges between students, staff, faculty, and the community.
What Does the BRSSC Do?
Hosting drop-in sessions for Black, Racializing and Underserved Students on
Wednesdays from 12 pm to 2 pm & Thursdays from 4 pm to 6 pm at F114
Connect students with community and academic supports.
Respond to systemic barriers facing Black, Racialized, and Underserved students on and off campus
Connect With Us
Email: 

brssc

[at]

mohawkcollege.ca

(brssc[at]mohawkcollege[dot]ca)