Who are MoCrew?
Our leadership program is borderless in nature and designed to acknowledge that all students can be student leaders. As soon as you take that first step in your leadership journey, whether that's volunteering on campus, attending a leadership workshop, or simply signing up to learn more, you have already joined the MoCrew community!
"Every student leader is MoCrew and every MoCrew member has something to contribute to the college community, regardless of formal training or titles."
All students who engage in student leadership and learning experiences as a member of MoCrew, each with various lived experiences and levels of leadership development. The MoCrew team is relational, rather than hierarchical, recognizing that all students bring different leadership experiences and competencies to the table. We utilize storytelling as a reflective practice for students to articulate their learning and individual leadership development as they move through different experiences in their leadership journey.
Leadership Learning Goals
The Student Leadership Program at Mohawk College aims to create intentional learning opportunities for students as they explore their personal leadership, throughout their journey as a Mohawk College Mountaineer. It creates spaces for students to be their authentic self and recognizes that all Mohawk College students can be student leaders.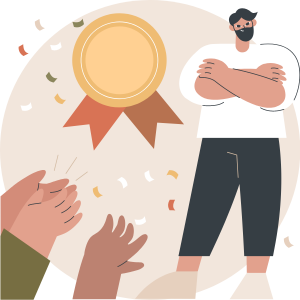 Honouring Identity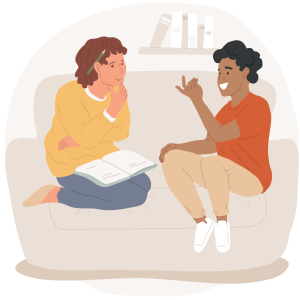 Navigating Relationships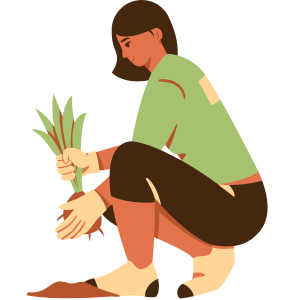 Serving Community
The MoCrew experience is broken into three learning goals, or pillars: Navigating Relationships, Serving Community and Honouring Identity. Each leadership opportunity, workshop, or program is designed with these three pillars in mind, including learning experiences that support students as they navigate key functions of the student experience. This approach takes into consideration the transitions that students experience throughout their academic journey and looks to provide space for students to not only acknowledge those periods of change but also to reflect on their impact.
Above all else, MoCrew invites students to join a community where the whole of every person is honoured, valued, and celebrated.
MoCrew Learning Experiences & Leadership Opportunities

MoCrew Pop-Ups
These events provide students with opportunities to interact with others, engage in leadership-focused games or activities, and generally include a strong connection to community involvement on- and off-campus.

Leadership Workshops
A number of workshops will be hosted throughout the year to assist students in identifying their unique strengths and exploring how they can be applied in their lives.

MoCrew Leadership Conference
This event offers interactive and collaborative workshops that enable students to hone their leadership skills in a fun, conference environment.

Campus to Community (C2C)
Partnering with a variety of local organizations, C2C provides meaningful volunteer opportunities for students within the Hamilton community.

MoCrew Leadership Camp
This two-day retreat provides students with an opportunity to come together in community and explore what it means to be a leader through a variety of workshops and outdoor learning activities.

Leadership Stories
An opportunity for students to share their learning experiences on their leadership journey.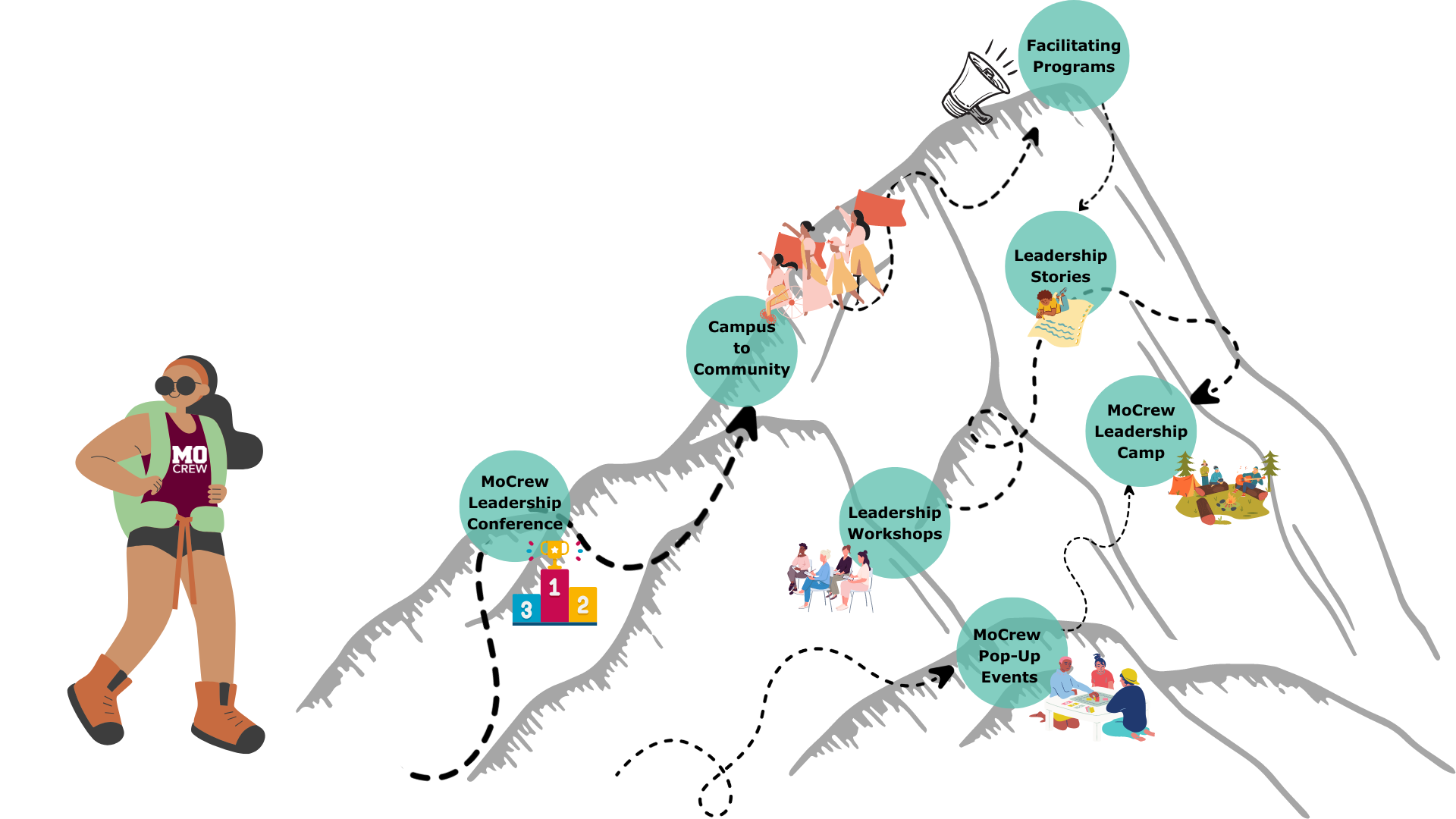 Are you ready to become MoCrew? 
When you sign up to become a MoCrew member, you get the chance to:
Receive the monthly MoCrew newsletter that outlines ways to build and practice your leadership skills
Volunteer both on campus and in the community
Take on leadership roles
Earn Co-Curricular Credit for your involvement
Engage with other MoCrew through community events