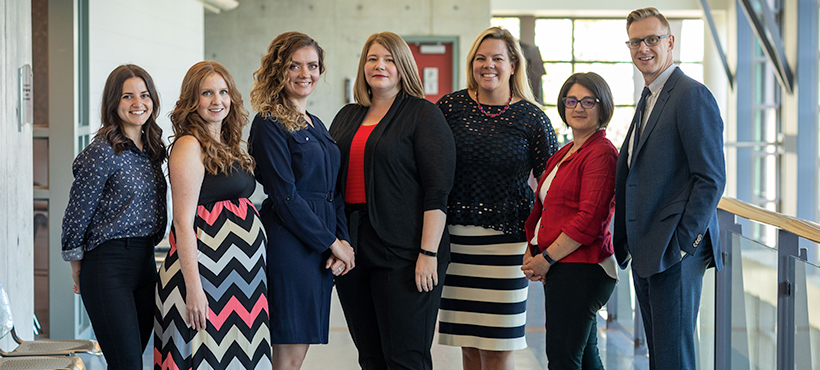 The College Student Success and Innovation Centre has hosted an evolving team of researchers who have helped identify and design interventions, coordinate research and development activities and facilitate knowledge sharing within Mohawk College, the Ontario college sector and beyond.
Research Team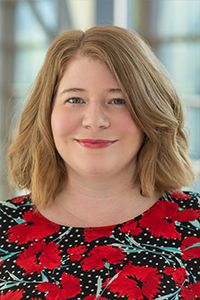 Pamela Ingleton, PhD
Director
pamela.ingleton [at] mohawkcollege.ca
Pamela joined CSSIC in 2018 as Professor, Learning Outcomes Assessment Consultant, leading a two-year research project on skills assessment as part of HEQCO's Learning Outcomes Assessment Consortium. She currently serves as the Centre's Director, principal investigator of the Future Ready Skills Translator research project, funded by SSHRC on behalf of NSERC, and co-investigator of Material Handling 4.0, one of the 10 innovation projects funded by the Future Skills Centre. Both projects explore, in part, how academic skills articulation and assessment practices can be leveraged with employers to clarify job performance expectations. She has worked as an instructor, researcher, educational developer and faculty support specialist in both college and university contexts for 15 years and holds a PhD in English and Cultural Studies from McMaster University. Students, colleagues, fellow practitioners and potential partners are encouraged to reach out at any time to discuss past, current or future research projects and innovation initiatives.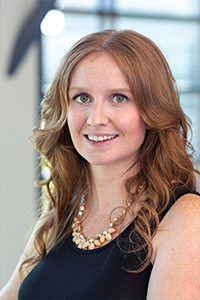 Megan Waltenbury, OCT, MEd
Coordinator, Research and Special Projects
megan.waltenbury [at] mohawkcollege.ca
Since April 2015, Megan has worked in the Dean of Students Office at Mohawk College coordinating the design and delivery of a wide range of initiatives and research projects related to student success, access, and retention. As a trained teacher with a Masters of Education in Administration and Leadership, Megan synthesizes her experience teaching in public and post-secondary education with her passion for student affairs to support the Centre's operations and research projects in her role as Coordinator, Research and Special Projects. Megan  is always excited to connect with those interested in learning more about the innovative work and research the Centre is leading!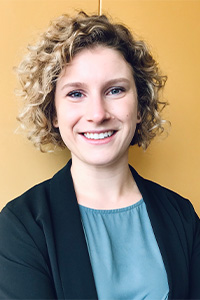 Andrea Pape, MEd
Professor, Learning Outcomes Assessment Consultant (Acting)
andrea.pape [at] mohawkcollege.ca 
Andrea is a higher education researcher and practitioner focused on innovative and equitable practices for post-secondary classrooms and campuses. Her work at colleges and universities has spanned academic development, including curriculum design and practitioner work in multiple areas of student affairs and services. Andrea completed her MEd from Wilfrid Laurier University, and is currently pursuing a PhD in Higher Education at OISE, University of Toronto. Andrea supports a number of strategic initiatives within the Centre in collaboration with students, staff, and faculty. Potential future collaborators are encouraged to reach out to explore innovative research and praxis opportunities.
Natalie Ellis, MA
Research Assistant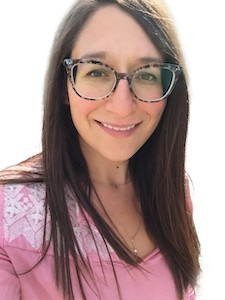 natalie.ellis [at] mohawkcollege.ca
Natalie is a Research Assistant at the College Student Success Innovation Centre (CSSIC), predominately supporting the NSERC funded Future Ready Skills Translator (FRST) project, as well as contributing to CSSIC's ongoing operations. Natalie has been working and researching in the academic and public sectors for over 14 years in her roles as a graduate student, teaching assistant, community liaison coordinator, research assistant, freelance writer and editor, and volunteer. Her participation in various community-focused initiatives reflects her passion and commitment to supporting human rights, EDI and accessibility. Natalie has an extensive background in socio-cultural research, with an MA in Anthropology from Carleton University, and an HBA in Anthropology from the University of Toronto, as well as completed PhD coursework and research at the University of Toronto. Natalie is excited to connect with those interested in learning more about the work and future of the College Student Success Innovation Centre.
Past CSSIC Team Members
Tim Fricker, PhD

Melissa Gallo, EdD

Carly McLeod, MLIS

Nicole Redmond, OCT, MEd

Bobbijo Sawchyn, MSc

Michelle Turan, PhD, BCBA

Layne Wilson, MA