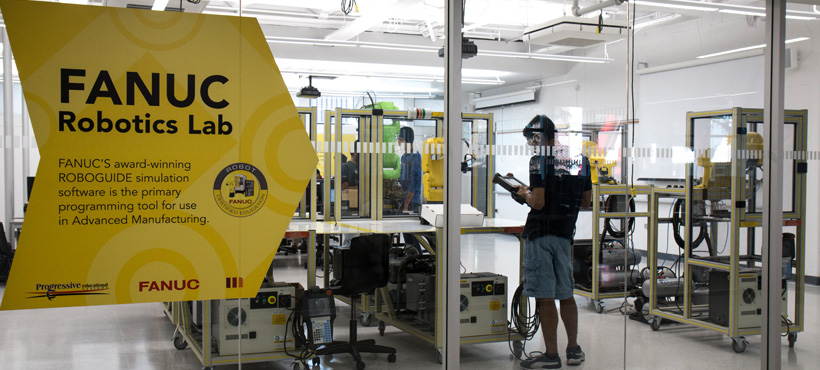 Mohawk College and FANUC
FANUC's industrial training curriculum is embedded into course content in five Engineering Technology programs at Mohawk:

FANUC is an automation industry leader. Their innovative technologies and proven expertise help manufacturers in the Americas maximize efficiency, reliability and profitability.
Student Experience
Students in these programs will complete their FANUC certification before beginning their co-op work terms giving Mohawk students an edge over the competition as they will be qualified to operate, troubleshoot and program a FANUC system.
Mohawk in the News: CHCH Video
See FANUC in action
Robotics in 360 Video at Mohawk College - Spherical Image - RICOH THETA