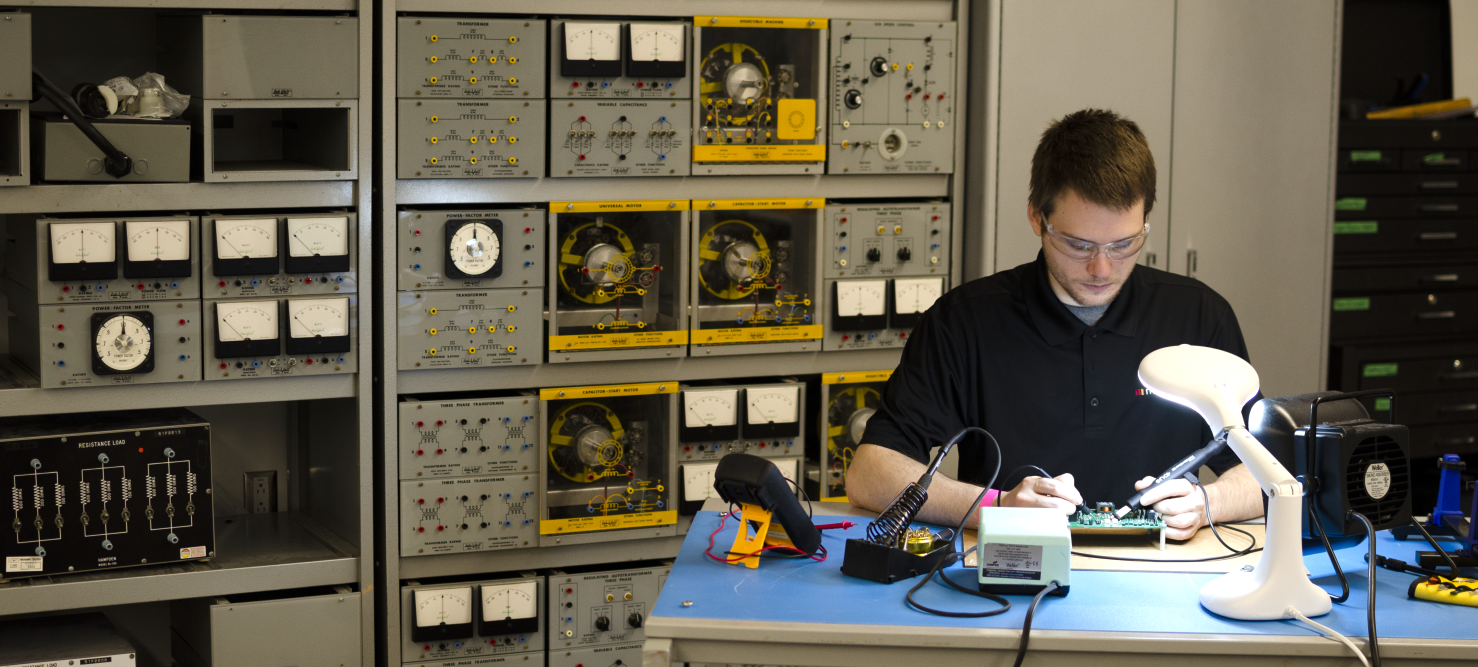 Short-Circuit Brush Finder Prototype

The Energy & Power Innovation Centre (EPIC) provides expertise and facilities to support Canadian companies with their operational challenges with a particular focus on energy and resource management. EPIC also supports utilities and electrical companies with developing new solutions, as well as training in state-of-the-art facilities.
EPIC is also home to the Energy & Power Technology Access Centre (TAC), a national resource for
the Canadian manufacturing and agri-food sector. As a TAC, EPIC helps companies who would like to adopt energy technologies that can reduce operating costs throughout the manufacturing process and/or de-risk the implementation of new technologies.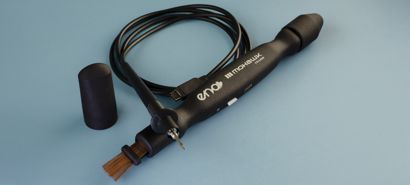 Project Summary
EPIC Project Team: Joshua Macdonald Taddeo, Justin Valenti and Mariano Arriaga
ENA Project Team: Marc Hickling, Amir Pasalic
ENA Electronics Laboratories (ENA) collaborated with Mohawk College's Energy & Power Innovation Centre (EPIC) to support the design and development of a short-circuit finder brush. This electronic brush is a key tool to simplify the detection of electrical conductivity between two points in printed circuit boards (PCBs). ENA's core services are PCB reverse engineering (RE) and repair; an electronic brush would help the company expedite the RE process and improve quality control for repaired boards. Although ENA has internal expertise in electronics design, its current business volume did not allow the company to develop the tool in-house. 

To design the new electronic brush, the research team upgraded the original ENA's PCB design, selected the brush material selection and designed a  full 3D printed case. The research team produced several  iterations of the prototype to secure the design and operational ease of the short-circuit brush finder. As a result of EPIC's expertise and advanced equipment, the device is now used by ENA in their daily activities.
 
Context
Industrial equipment is typically installed to last for years and represents a significant capital investment. As equipment ages, certain components fail; however, if the core parts of the installation are still operational it is not always necessary to replace the full system.  ENA serves a niche market in the wind energy and nuclear sector where there is a demand for replacement PCB components. In most cases, these damaged components support critical operations where time and quality are vital.  While ENA knew that an electronic brush could help reduce the time it took to produce components, this type of brush was not commercially available.
About ENA
Hamilton, Ontario-based ENA Electronics Laboratories is an engineering company that specializes in industrial electronic repair, electronic engineering, reverse engineering, and renewable component repair. ENA Electronics also provides full repair services for servo motors in addition to their electronic counterparts. Its electronics engineering laboratory is built to provide innovative results and extraordinary problem-solving. The expert team at ENA supports the process automation sector and the renewable component industry. They currently service the automotive, pulp/paper, food/beverage, wind & solar, power, and military industries.
3D Case Prototype
The EPIC team began with designing and 3D printing a case for the brush with the support of Mohawk College's Additive Manufacturing Innovation Centre (AMIC). The final product resulted in a slim and comfortable handheld case.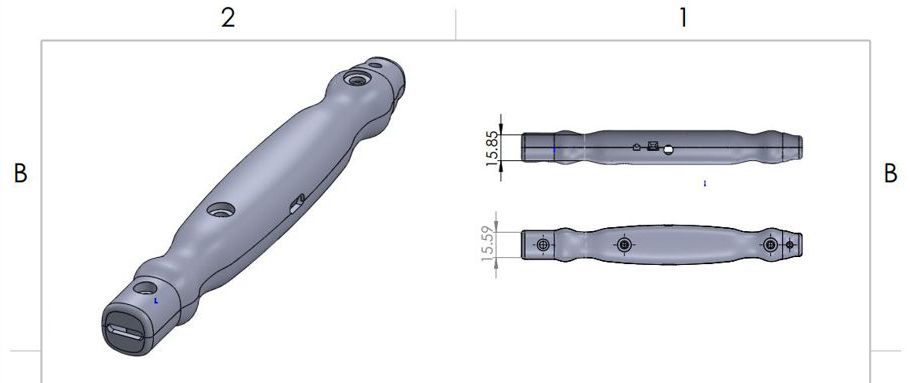 Design Phase
The 3D case design was the first deliverable since the PCB design would be constrained to the case's physical layout. An iterative design approach was required to obtain a prototype that met ENA's requirements including brush mount, overall look, strength, and feel.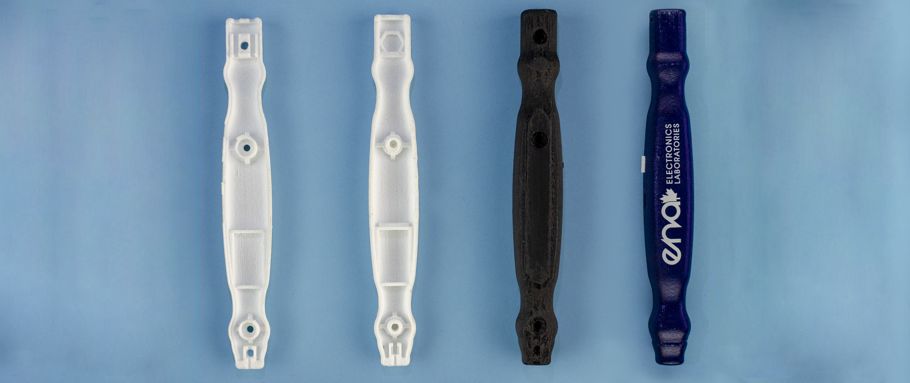 Prototype Printing
The preliminary prototypes were printed in-house using AMICs Fused Deposition Modeling (FDM) 3D printer.  This allowed the EPIC team and ENA to know how the device would feel when held and get a better understanding of the functionality of the mechanical components.
Final Case Design
The final case design was produced using Selected Laser Sintering (SLS), selected due to cost and for its quality and strength that is comparable to injection molding. Mohawk delivered prototypes for ENA to review and assess long-term performance.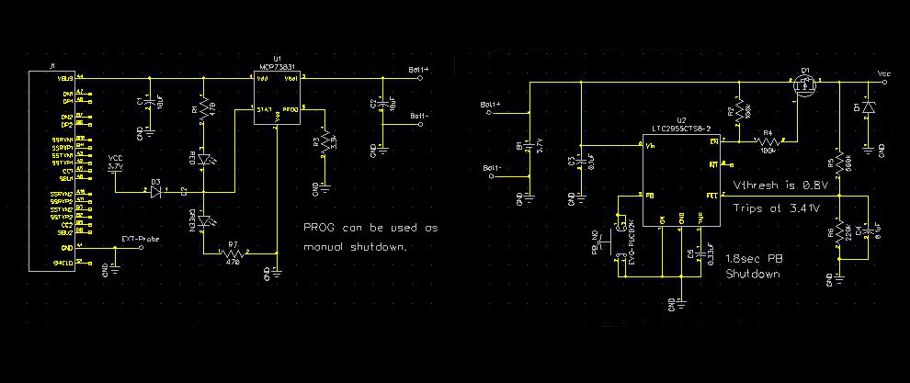 Circuit Design
The circuit design was a starting point before the PCB could be designed. Using ENA's expertise, the circuit design was reverse-engineered from a discontinued short circuit finder. It was updated to provide additional features: a battery charging circuit and a pushbutton on/off controller.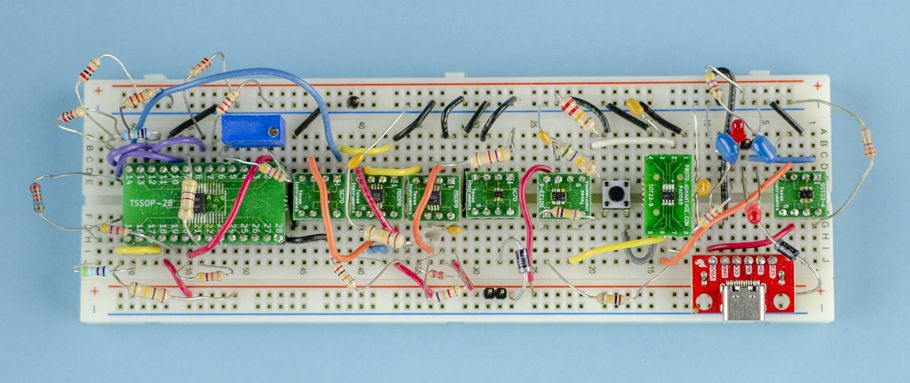 Circuit Testing
An iterative circuit testing process was also required to achieve base functionality, as well as to ensure that the added functionality features did not interfere with the core purposes of the device. Mohawk College worked closely with ENA to leverage its broad in-house electronics expertise.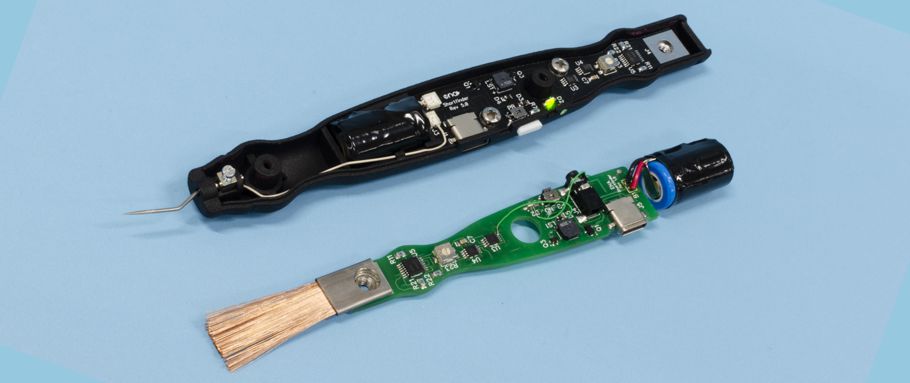 PCB Design/Testing
The PCB was designed to fit the 3D casing designed during the first phase. Getting all components to mechanically and electrically operate as desired required a few PCB versions. A set of preliminary versions were sent to ENA to get feedback from PCB designers and the users of the device.