Each year, a Student Governor is elected or appointed to sit on the Mohawk College Board of Governors. The role of the Student Governor is to represent the voice and interests of all Mohawk College students at the Mohawk College Board of Governor meetings. The Student Governor also provides input on the college's strategic direction and goals, assists in monitoring college operations and performance, and assists in assessing college projects and proposals.
This year, we had three candidates running to become the Student Governor on the 2023/2024 Board of Governors. After a successful election which took place April 24 through the 27, we are pleased to announce that your elected Student Governor for 2023/2024 is A.J. Falconer. A.J.'s bio is below. 
Thank you to all our candidates, and to those of you who took the time to cast your vote!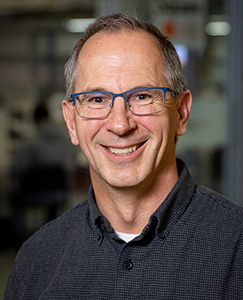 A.J. (Allan John) Falconer
My name is A.J. and I want to join the Board of Governors because as an older student, I believe I have a lot of experience and skills that I can draw upon as Student Governor. I grew up overseas, and was the Student Council President of the International School I attended. I have served on two boards both as an active participant and as an elected official. I am an experienced team leader, coach and facilitator, and successfully ran a small business for over 10 years. I believe that my team and consensus building skills will make me a valuable contributor to the Board of Governors – but most importantly – my experience at Mohawk has made me a passionate believer in the students at the college. We have so much to offer as individuals and as a collective, with such a beautiful variety and range of ages, backgrounds, cultures, genders and experiences. Our voice – your voice – should be heard and valued, and I believe I can make that happen.