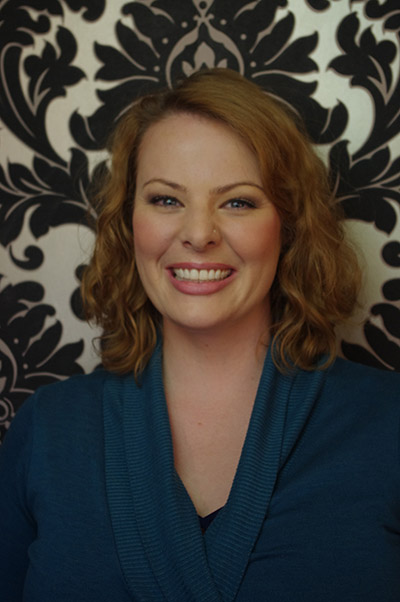 From about the age of nine, Amanda Tallon '05 had a desire to work in baseball. Her love of the sport was more than just being a fan. Every time she travelled to Toronto from her home in Lindsay, Ontario to the baseball field to watch the Blue Jays, she knew one day she would realize her dream. Back then she never would have been able to predict the career path she took to land her first job with Major League Baseball.
To secure this amazing career and her first position at MLB, Amanda attributes it to the many technical and soft skills she learned at Mohawk through Broadcasting – Radio and Communications Media which she graduated from in 2005. The skills she obtained were crucial early in her career, "I remember clearly, when a friend I met at Mohawk recommended me for the position, I was told my communications background was a big part of why I was qualified."
Now more than ten years later, she works as a Tracking Operator and Support. In this role she supports behind-the-scenes staff at all 30 MLB parks, before and during games as needed. She also operates the system that tracks everything that happens on the field. Over the past decade she has held a range of positions with MLB, based out of Toronto, including a Pitch FX Operator – using a graphic technology that shows television audiences where pitches are the strike zone, as well as a Field Timing Coordinator – which involved running the clock between innings.
For her current position, lessons learned in her graduate studies program, Public Relation '12 have come back to her. As Amanda sees it, "those classes polished my skills." She had always been good with people, but the program taught her to be a better mediator and communicate clearly with all types of people.
While at Mohawk she also worked at the Mohawk Students' Association and the Mohawk College Association for Continuing Education Students. Through these roles she developed the confidence to speak up when she saw something that needed to be changed, but also to be responsible and accountable. Amanda shares, "When you are reporting to a large student body, you need to have solid reasoning behind every decision you make." Doing this for years as a student built her confidence in her own knowledge, which is especially helpful in her job today when having to make decisions on the fly, during a live-broadcast.
To support her passion, Amanda's off-season consists of part-time and retail positions a few months a year. In the future, Amanda plans to continue working and growing with MLB, but hopes to pursue another personal passion of working for a non-profit in the off-season. Her Mohawk certificate, Non-For-Profit for Leadership Development should come in handy for that too.