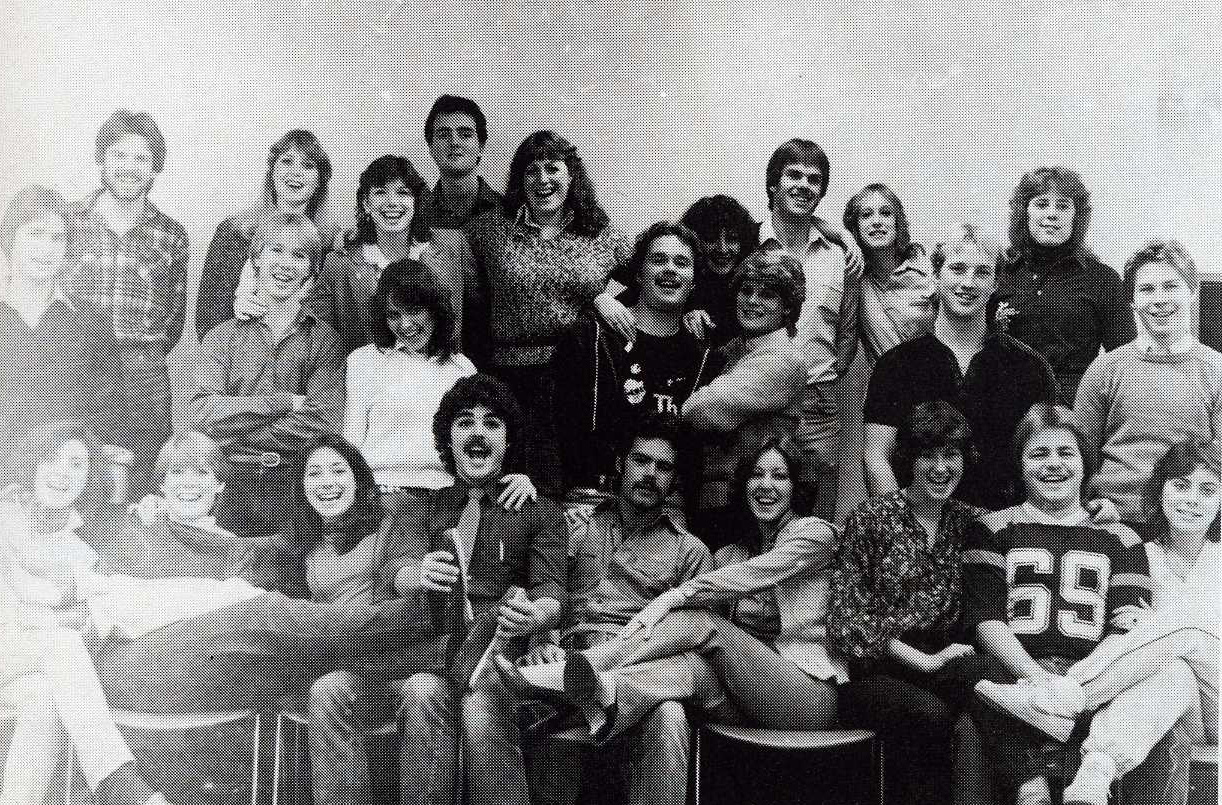 By Marnie Hughes – Television Broadcasting, 1984
Have you ever been listening to the radio when a certain song comes on that transports you instantly to that moment in time when it was your favourite song? Well, as a graduate of the Television Broadcasting class of '84, every time I hear Roxanne or Burning Down the House I'm brought back to those long days in the studio. I remember hating Tainted Love the first few times I heard it, but now when it plays I can't help but smile. I'm immersed in a vivid, tangible memory from college.
As part of the Media Studies program, music and sound were as critical as video, lights and sets. Each element became a key component of the larger and more impressive whole. The TV course was small in those days with only about 25 students in each of the three years of study. To produce a television program requires quite a few hands so virtually all of our projects required a team of people to execute. And a team we were. Whether I was the cameraman for a classmate's project or in charge of audio for the weekly 'Good Morning Mohawk' program, I knew that someone was depending on me to do a good job. Just as I needed them to help me pass my Counterpoint assignment.
It wasn't always like this – that feeling of being a part of something bigger than myself. As a solitary child I was used to, and quite happy, doing many things on my own. It's not that I didn't need others. I adored my friends and had great times getting into mischief with them. But I was equally content getting things done on my own whether it was chores or homework or simply entertaining myself. Arriving on the scene at Mohawk and being immersed in that culture of community and teamwork helped me realize that together is much better than apart. The notion of opening up, and running with, the ideas and passions of others really started with the music.
That class of '84 were a hard working bunch of people. Long days and late nights were the norm. Seven days a week. I had never seen such dedication and commitment but was delighted to be a part of it. Not only did we work hard, we played hard too. There were so many laughs and practical jokes both on and off campus which was always back-dropped by a stellar soundtrack. As a farm girl who loved the Carpenters and the Osmond Brothers, the likes of Duran Duran and Talking Heads were completely foreign to me. I realized that my insular existence had narrowed my view and this expanded musical vocabulary opened up a world of possibility that made me thirst for more.
My classmates had embraced my wide-eyed wonder and generously shared their music and their dreams. It is that remarkable class of '84, who viewed my curiosity as a gift, that I credit with my deep need to learn new things. Fast forward over 30 years and that need is still strong and my play list is long. Thanks guys for helping me to continuously expand my understanding of the world and my place in it.
This story originally appeared on the Alumni Blog on April 14, 2017.