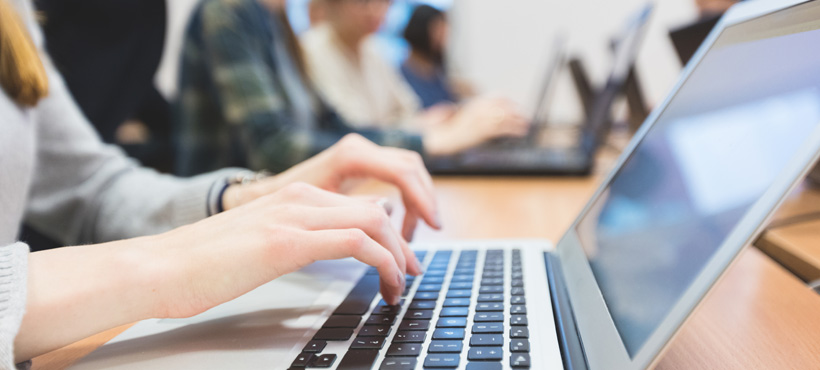 Welcome to the Computer Science And Information Technology web site for current students!
Explore below questions you may have as well as explore important information throughout your education here with us.
Mohawk LAN Party and Board Games Night - Postponed until further notice
What: Mohawk student frag fest and Board Games
Where: E119
Dates: Postponed until further notice (First Friday of the month, approximately, Fall & Winter semesters)
Time: 6:00 pm - 1:00 am
Bring: Headphones
Mohawk hosts a network-based gaming night. We play freeware/shareware/demo/open source/Steam games such as Artemis, Balance, Counter-Strike, Counter-Strike: Global Offensive, Counter-Strike: Source, Dota 2, ET Fortress, Halo, Left 4 Dead 2, MULE, Quake 4, Serious Sam II, Team Fortress 2, TrackMania Nations, Unreal Tournament 2004, Wolf ET. You will be required to sign in the room. If you enter the College after 10:00 PM you may be required to sign in with security as well. You may bring your own snacks, but they must be consumed at the back of the room in a designated area. Please do not bring your own computer; we will be using only College computers. We also play board games that people bring in.
Video about LAN Party by Broadcasting students
CSAIT Open Lab Schedule Winter 2021 - Tutoring Support
| DAY | TUTORS | TIME | ROOM |
| --- | --- | --- | --- |
| Thursday | Sanchit M. (Networking) | 3PM - 5PM | Zoom |
| Friday | Connor M. (Software) | 12PM - 1PM | Zoom |
CSAIT Open Lab is put together by the CSAIT Department to provide students with extra help or lab time to complete assignments and/or labs.
Please note, as more staff becomes available times may increase/change
Labs are not available during Break Week or Exam Week
ALL students are required to sign in with their ONE Card, when using the Open Lab times
Coordinator Contact Information
Coordinators are available to help you with academic planning and in-class concerns and issues.
Networking students
(Network Systems or Network Engineering Security Analyst (NESA))
Please contact Wayne Collins (wayne.collins [at] mohawkcollege.ca) or extension 3396.
Software students
(Software Development or Software Support)
Please contact Sharon Scollard (sharon.scollard [at] mohawkcollege.ca) or extension 3684.