Since 2012, Mohawk College has honoured 59 community leaders who made valuable contributions to the college in key ways, including academic advisement, student engagement, community outreach and strategic advisement to Mohawk's senior leadership team.
Participation in the Distinguished Fellows program is by invitation only, with the title conferred and service to the college recognized during Convocation ceremonies. Distinguished Fellows serve appointments of three to five years, with an opportunity for renewal.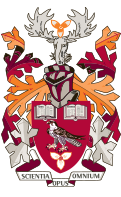 Distinguished Fellows
2022

Dr. Julian Dobranowski
Professor and Chair, Department of Radiology at McMaster University
Distinguished Fellow - Adjunct Professor

Sean Donnelly
Retired President & CEO ArcelorMittal Dofasco
Distinguished Fellow

Ronald V. Joyce
Philanthropist, Joyce Family Foundation
Distinguished Fellow (Posthumous)

Treena MacSween
Superintendent, Hamilton Police Service
Distinguished Fellow

Grace Mater
General Manager, City Manager's Office, City of Hamilton
Distinguished Fellow

Kathy McKeil
Chief of Staff, Breakwater Financial
Distinguished Fellow

Grant Stevens
Chief Corporate Services Officer, KF Aerospace
Distinguished Fellow - Honorary Diploma

The Honourable Filomena Tassi
Member of Parliament for Hamilton West-Ancaster-Dundas and
Minister of Public Services and Procurement
Distinguished Fellow
Past Distinguished Fellows
2019
Bonnie Freeman
Glen Steeves  
Kathy Lerette
Paul Takala
Rob Ellis
2018
Bill Chopp
Tony Valeri
2017
June Barber
Linda Haslam-Stroud
Louie Leombruni
Steve Stipsits
2016
Ann McLaughlin
Peter Vicano
Richard Brennan
Winnie Doyle
2015
Patricia Amos
Rebecca Jamieson
2014
David Braley
Walter Koppelaar
2013  
Brenda Flaherty
Vincent J. Isber
2012
Blair McKeil
 
Distinguished Fellow – Adjunct Professor
2019
Elaine Gerrie Valentini
Heather Gerrie Kwant
Steve Buist
Terry Cooke
2018  
Andrew Bowerbank
Dr. Beverly Jacobs
John Parker
Ross Finnie
2017
Dr. Doug Barber
Linda Marshall
Rick Hill Sr.
2016
Dr. Ted Scott
2014
Dr. Jenny Ploeg
Dr. Maureen Markle-Reid
2013
Dr. Chris Seebregts
Dr. Kamran Sartipi
Dr. Keith Edwards
Michael H. Nusbaum
Distinguished Fellow –Honorary Diploma
2019
Judy Marsales
Miranda Ferrier
2018
Bertha Skye  
Judy Travis
Rev. Don MacVicar  
Steve Paikin  
2017
Denise Christopherson  
The Hon. William "Bill" Davis
2015
Dr. Ron Foxcroft
2013
Rick Marshall
Wayne Marshall
"Thank you to our Distinguished Fellows for your many contributions to our college,
our community and the students we serve."
– Ron J. McKerlie, President & CEO, Mohawk College