In light of the developments of Coronavirus (COVID-19), after careful consideration, Skills Ontario has made the difficult decision to cancel the 2020 Skills Ontario Qualifying Competitions (April 4), the 2020 Skills Ontario Competition (May 4 to 6), and all corresponding events.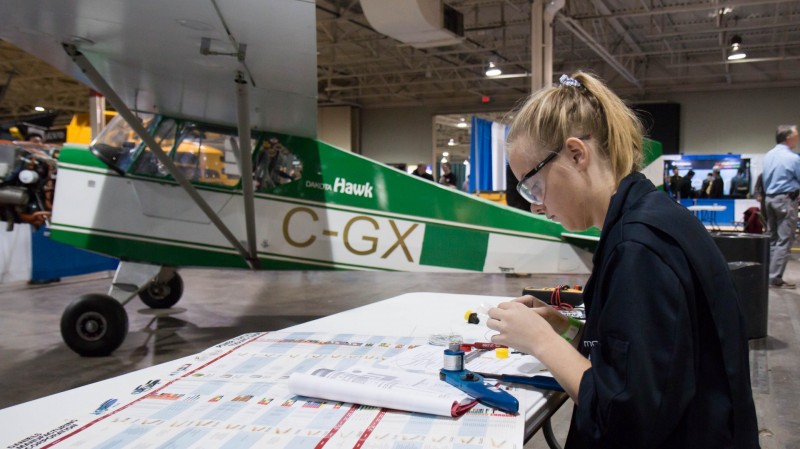 Want to showcase your skills to industry employers? 
The Skills Ontario Competition offers an exciting opportunity for college students to demonstrate that they are the best in their field.
Competition Details
Team Mohawk will compete against all Ontario Colleges during a one or two day event. Students participate in multiple practical, theoretical and interview events where they can impress their educators, family, friends, and prospective employers. Winners are awarded with Gold, Silver, or Bronze medals and the opportunity to move onto the Skills Canada National Competition and the WorldSkills Competition. Each competition provides students with the opportunity to showcase their skills to potential employers. 
The Skills Ontario Competition also features an annual Career Exploration Showcase. To complement the competition, the Showcase provides an interactive experience for students to explore potential career options. Over 70 businesses, colleges, apprenticeship programs, unions, and government programs set up booths and provide activities related to the skilled trades and technologies. 
As a Platinum Partner, Mohawk is committed to preparing students to participate in the annual competition. Learn more about the competition at the Skills Ontario website. 
Steps to get involved:
Explore the website to learn more about the Skill Competitions
Contact us directly or ask your instructors for more information