Experiential Learning (EL) is an educational activity facilitated and supported by the College through which students learn while doing. Students participate in workplaces, or simulated workplaces, where they are exposed to authentic professional demands and expectations. The goal of an EL experience is to improve students' employability and interpersonal skills and to support their transition to the workforce (MCU, 2017). This handbook has been designed to provide faculty with information and resources related to EL. It includes definitions, supporting theory, information on reflective practice, and assessment strategies.

Access this information as a Word document

Access this information as a PDF document

Moving Experiential Learning Online
Experiential learning activities can be completed in an online environment. To get your thinking started, please view the resource chart (PDF and Word documents) for ideas on shifting your EL activities online.
 
For Indigenous Peoples of Turtle Island (North America) Canada, experiential learning is deeply connected to ways of knowing (Figure 1), doing and being. Mohawk College is committed to upholding the Truth and Reconciliation (TRC) Calls to Action and acknowledges that EL is a principle of Indigenous learning. Long before the TRC, Battiste (2002) reinforced the importance of experiential learning for Indigenous learners explaining,
The first principle of Aboriginal learning is a preference for experiential knowledge. Indigenous pedagogy values a person's ability to learn independently by observing, listening, and participating with a minimum of intervention or instruction. This pattern of direct learning by seeing and doing, without asking questions, makes Aboriginal children diverse learners (p. 15).
Additionally, Battiste (2002) explains that this type of learning focuses on and stems from introspection, calling upon learners to engage in reflection, meditation, prayer and other types of self-directed learning (p. 16), thus putting students in control of their experience and learning.
The Indigenous Quality Assurance Standards on Ontario College's (2018) document reinforces Battiste's (2002) assertion that colleges need to celebrate and share experienced-based learning as Indigenous ways of knowing and doing. As such, "to maximize participation of Aboriginal [and all] students in the educational process, teachers need to experiment with teaching opportunities to connect with the multiple ways of knowing these students have and multiple intelligences" (Battiste, 2002, p. 15). Acknowledging the significance that Indigenous ways of knowing and doing have had on teaching and learning pedagogy will continue to improve the experiences of all students and demonstrate respect for Indigenous ways. In your teachings, be of a good mind and act in a good way.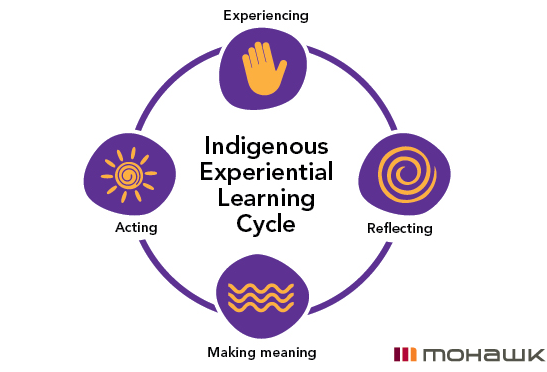 Figure 1: Indigenous Experiential Learning Cycle