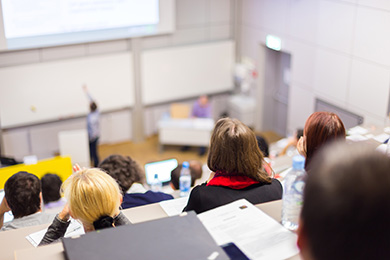 CTL develops a variety of professional development programs to enrich the teaching practice of Mohawk faculty. New faculty can benefit from an intensive program that introduces teaching and learning concepts and builds fundamentals while experienced faculty can take advantage of opportunities to build on their existing foundation.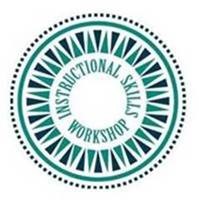 Instructional Skills Workshop (ISW)
The Instructional Skills Workshop (ISW) Program:
an internationally-recognized certificate program that offers educators the opportunity to explore conditions that give rise to powerful learning experiences among students
provides the opportunity for participants to explore:

the theory and practice of teaching adult learners,
the selection and writing of useful learning objectives with accompanying lesson plans
techniques for eliciting learner participation
strategies to evaluate learning

is designed to enhance the teaching effectiveness of both new and experienced educators using an intensive experiential learning approach,
is offered in a small group setting and in a variety of 24 hour formats (i.e. 4, 6 hour sessions; 8, 3 hour sessions; 3, 8 hour sessions) and modalities (i.e. virtual, face-to-face, or hybrid)
is the foundational component of a comprehensive three-tiered instructor development program (Instructional Skills Workshop, Facilitator Development Workshop, and Trainer Development Workshop
During the workshop, participants design and conduct three "mini-lessons" and receive verbal, written and video feedback from the other participants who have been learners in the mini-lessons.
The workshop encourages reflection and examination of one's teaching practices with feedback focused on the learning process rather than on the specific content of the lesson. Effective feedback skills, practiced in the workshop, are useful for educators in the classroom and also as they conduct their regular institutional business.
Registration is very limited (8 spots available) and participants will be registered on a first-come, first-served basis.
For more information, contact: kelley.hoyt [at] mohawkcollege.ca
Programs for NEW Faculty
College Educator Development Program (CEDP) (For full-time faculty)
The College Educator Development Program (CEDP) is a program for full-time college educators designed and delivered in collaboration with six western region colleges: Conestoga, Fanshawe, Lambton, Mohawk, Niagara and St.Clair. CEDP focuses on skills related to instructional design and delivery where the expertise of new educators is typically quite varied. The program is offered over a period of 3 consecutive spring terms in a conference format:
Phase 1 - August;
Phase 2 - May
Phase 3 – June (a year after Phase 2)
The CEDP experience features a broad range of topics suited to one's level of experience and includes:
mandatory foundation workshops focused on teaching
optional workshops on a variety of education-related topics
hands-on sessions
keynote speakers from the broader educational community
conference/residential format to provide networking/collaboration
If you are eligible to attend this program, you will receive information from your college contact.
CEDP Mentoring
As part of the College Educator Development Program (CEDP), the Faculty Peer Mentorship program is designed to provide new teaching faculty the opportunity to learn through formal interactions with a peer mentor.  Mentees will be supported in achieving the Learning Outcomes of CEDP.  
CEDP Online Modules
These multimedia interactive learning modules were developed as part of the College Educators Development Program, and are available to all faculty.
The modules are:
Creating a Positive Learning Environment
Integrating Technology
Introduction to Assessment
Lesson Planning and Active Learning
Outcomes-Based Education
The Teaching Professional
The modules have been designed to allow participants to enter and exit the modules as needed to provide "just-in-time" development. Readings, tutorial videos, reflections and hands-on activities will help faculty build the skills needed to help them and their students be more successful. Each module takes 5-6 hours to complete.
For further information and to gain access contact catharine.ozols [at] mohawkcollege.ca (Cathy Ozols, Teaching & Learning Consultant – Professional Development).
Teaching for Success (for Part-time Faculty)
Teaching for Success is a two day workshop for new part-time and sessional faculty. Faculty will learn how to plan effective lessons, learning and teaching styles, student policies and much more!