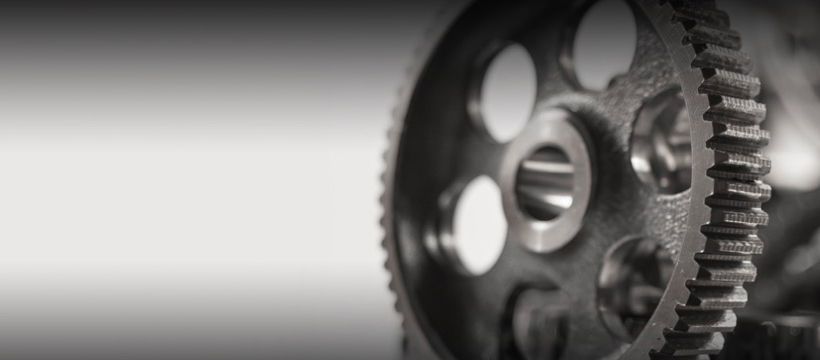 Local start-up FloNergia has developed a design for a more efficient airlift pump. FloNergia asked the Additive Manufacturing Innovation Centre to explore material options and to develop an industrial-grade prototype.
Future Ready Challenge
As the world's population grows and the need for dependable food supplies increases, farmers and food producers have adopted high-yield farming techniques to meet global demand. Aquaponics and hydroponics, the process of growing plants without soil, has emerged as a more efficient and sustainable way to farm, reducing the pressure placed on the world's oceans due to unsustainable fishing.
R & D Collaboration
Local start-up FloNergia has developed a new airlift pump technology for use by the hydroponic industry that can reduce production costs, improve water quality and increase food production by 10%. The innovative pump design uses only moving air to circulate and aerate water simultaneously. It uses 50-70% less energy than typical pump systems, making it suitable for use in rural areas or offshore facilities where access to energy sources is limited. After developing and testing a preliminary prototype at the University of Guelph, the company asked Mohawk College to develop an industrial-grade prototype. As the Additive Manufacturing Innovation Centre is a member of the Southern Ontario Network for Advanced Manufacturing Innovation (SONAMI), the company was able to leverage funding support from FedDev Ontario.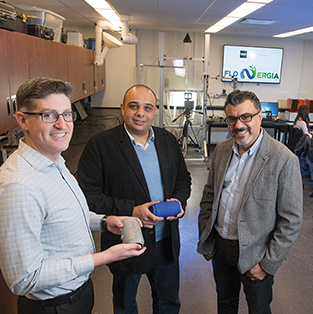 Innovative Results
FloNergia had experimented with 3D printing but wanted to determine the most cost-effective additive manufacturing method and materials to produce the pumps. It was important to the company that the product would be low maintenance, with no moving parts, and the research team at Mohawk College had significant experience designing prototypes with no assembly required. The research team provided FloNergia with a full evaluation of available 3D printing methods, printing prototypes in several different polymers using Fused Deposition Modeling (FDM), Stereolithography (SLA) and Selective Laser Sintering (SLS), before printing the final aluminum prototype.
For each prototype, the design of the airlift pump was optimized for additive manufacturing: the team tested different orientations, geometries and small detail features, ensuring that the design would support the desired performance specifications. The research team recommended that FloNergia produce the part using SLS, using a type of plastic that is UV stable, prints quickly, and doesn't require any post-printing processing. Thanks to the collaboration FloNergia was also connected with a local manufacturing company to begin its first production run.