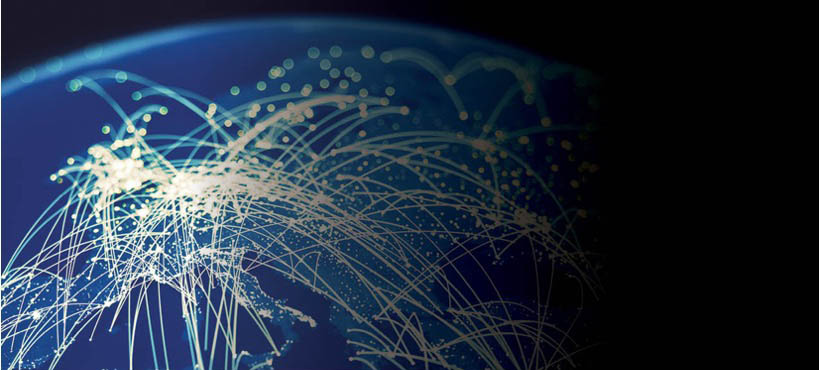 Handling Specialty is an Ontario-based company that designs, manufactures and provides support for the material handling of heavy equipment in a diversified array of industries. Handling Speciality asked Mohawk College to explore if the installation of monitoring sensors on its heavy equipment could effectively predict maintenance issues.

Funder: NSERC
Research Area: Sensor Systems and Internet of Things (IoT) Lab
Research Team: Dr. Esteve Hassan (Chair, IoT Lab), Jason Masters, Sepehr Heydarian (student), Brandon Jeong (graduate), Rachael Inyang (student), Ivan Bauer (student) & Julie Florio (PM)
Future Ready Challenge
The reliability of heavy equipment -whether it is on the factory floor, at a construction worksite or at a theatrical venue- is crucial to prevent production delays as a result of unexpected maintenance. In addition to risking the health and safety of employees, waiting until a problem occurs and then filling out a work order to fix it can be costly for companies in terms of revenue loss, production outputs and time. According to industry white papers, corrective maintenance costs between three to nine times more than preventative maintenance due to the time needed to gather parts and the loss of production outputs. 
Smart technology that leverages the Industrial Internet of Things (IIoT) has ignited a new wave of innovation in equipment maintenance with a focus on creating more efficiency and reliability in industrial operations. With the development of smart sensors that focus on machine-to-machine communication and continual monitoring, it's possible to reduce maintained costs by up to 30%, and equipment breakdowns by 70%.  
 
R & D Collaboration
Ontario-based Handling Specialty is one of the most trusted, multifaceted material handling design companies in the world. The company designs, manufactures and provides support for material handling heavy equipment such as lifting, tilting, rotating, and traversing tools, with a focus on helping its clients automate facilities and integrate new equipment with existing processes. The company's expertise in the field is recognized globally, working with some of the largest companies in the world, in many sectors including aerospace and defense, automotive, entertainment, rail/transportation, energy, process industries, and advanced manufacturing industries. 
Handling Specialty asked Mohawk College's Sensor Systems and Internet of Things (IoT) Lab to design and test a custom sensor platform to demonstrate how IIoT, Machine Learning, and data management technologies can be integrated to create a predictive maintenance monitoring system for the company. 
 
Innovative Results
To design the sensor platform, the research team first set up a vibration study to monitor the lift provided by Handling Specialty and collect baseline data. Then, the lift was altered to replicate a machine near the end-of-its-life. Working parts were placed with older parts, and then the vibration study was repeated to collect data that would simulate the performance of older equipment.
With the baseline healthy data and the end-of-life data collected, the team was then able to understand what measurements would show anomalies in the machine. The research team used the data to establish a machine learning algorithm that would recognize when the data collected by vibration sensors showed that a component of the lift would need repair. As the information is collected and displayed on a dashboard, machine operators to view the history of the machine, as well as see real-time analytics on its performance.
By integrating IIoT, Machine Learning and data management technologies and incorporating sensors into existing handling lift machine equipment, the Mohawk researchers were able to successfully design a proof of concept of a predictive maintenance monitoring system that would provide Handling Specialty with a valuable way to predict maintenance issues. Future work is planned to improve the currently developed dashboard and introduce design modifications in the IoT motion motion-sensing platform, with long long-term plans for Handling Specialty to launch application application-specific mobile app in which it will use these developed technologies to sell maintenance work to both existing and future clients.  
Thomas Beach, President of Handling Specialty says "We are quite pleased to have engaged our IIoT pursuits with the talent and energy of Mohawk College's IDEAWORKS. The staff and students have been very thorough in, understanding our objectives, and following through with an impressive result leading to our future interests and growth."