Field Placement Information
Students in the Child and Youth Care program at Mohawk College have the opportunity to put into practice the theoretical knowledge they gain from their academic courses. This opportunity to participate and contribute to the CYC role while on placement is crucial to the discovery of the skill set required of a professional CYC.
Field Placement gives students the chance to learn in a real life situation.
The primary focus of placement is:
To introduce students to a variety of situations and expose him/her to a spectrum of community services, including public and private supported community agencies and institutions.
To enable the student to integrate classroom theories, field placement experiences and techniques used in the field.
To offer the student challenge and stimulus to learn and investigate.
To bring the student into contact with professionals and to facilitate his/her professional growth.
To identify strengths and goal areas which may be developed through the educational program.
To offer graduated entry into the field of child and youth care.
To provide an opportunity to evaluate his/her vocational choice.
To enable the student to assess his/her own performance in the field.
Field Placement Seminars
Seminar classes prepare students for the field. The focus of Seminar is on the integration of theory and practice as one step in the professional development of the Child and Youth Care student. The integration of theory, field-related issues, and personal development as a CYC is essential to formalize a basic understanding of how community, clients, and professionals work together to affect positive change. Through applied assignments in mandatory volunteering and therapeutic placements, students will learn to identify, practice, and adapt various professional and personal skills in a solution-focused manner, allowing students to functions effectively in a CYC setting.
Field Placement Requirements
A Police Clearance which includes a Vulnerable Sector Screening is required prior to the start of placement. Students may also be required to provide additional documentation at the request of an agency (ie. Medical forms, first aid, Child Welfare check, etc). All costs associated with obtaining the police clearance and other required documentation are the responsibility of the student. We recommend that the police clearance has not been obtained any sooner than 6 months prior to the start of placement. The agency/school is responsible for verifying that the police clearance is valid.
Please note: Registered students who have been convicted of an offense under the Criminal Code of Conduct for which they have not been pardoned may be denied the opportunity for placement.
The complete package of signed forms (which includes the Field Placement Agreement Form and Field Placement Information Form) must be returned to the Field Placement Specialist or submitted to the drop box before you can begin placement.
Field Placement Prerequisites
Prerequisite and co-requisite courses to the field practice provide important knowledge and essential skills as you begin your placements. Prior to Seminar 1 and Volunteer Experience, the student is required to successfully complete CC142 Intro to CYC. Please refer to your Course Outlines for further details.
Field Placement Selection
The field work placement prepares the student for work in the field and should represent as much as possible the actual work the students will be called upon to do after graduation. The student is taught the essentials of Child and Youth Care practice in this placement. The agency/school itself facilitates the integration of the student's classroom learning within the field practicum experience. This is done through group work, milieu therapy, programming, life skills, management techniques, family work, and specific treatment approaches.
The student is placed in Field Placement 1 and required to complete a Field Placement Request Form for Field Placement 2 indicating preferred placement choices, however this does not guarantee their choice. Placement may be out of town and students are required to provide their own means of transportation. Over the course of the two Placements of the CYC Diploma Program, students will endeavour to gain experience in school, treatment, adolescent, community based programming and clinical settings.
All placements are facilitated by and must be approved by the Field Placement Specialist before they are confirmed. As soon as placement has been approved by the FPS, students must contact the placement agency and arrange an initial meeting/interview with the agency supervisor at the placement. Obtaining an interview with a prospective agency does not guarantee a placement. This must take place before the starting date of placement.
Students may not seek placement in a school or agency where they have an immediate relative, family friend, any other personal relationship, or any school which they have attended as a student as this may be problematic, particularly when critical/constructive statements have to be made. Issues regarding confidentiality may also play a role.
Field Placement Hours
---
1st year Volunteer Experience
56 hours in total
---
Field Placement 1
32 hours per week or equivalent for a total of 448 hours in 14 weeks. Students are not to be scheduled to work Mondays as they are in class.
---
Field Placement 2
36 hours per week or equivalent for a total of 504 hours in 14 weeks. Students are not to be scheduled to work on Monday mornings as they are scheduled for the professional development course each Monday morning at the college.
---
Any missed placement days must be reported on an Absence Reporting Form and submitted on eLearn. Any placement hours missed must be made up. Students should not be asked to work hours greatly in excess of those stated above. Individual agencies may have particular expectations (stated or un-stated for additional investment and commitment of time and energy to agency goals; however, these may not reflect the standard of the field in general. Notwithstanding this, the student is expected to have the flexibility to adapt to agency standards and policies).
Accommodations for

Practicum and

Field Placement  
If you are a student with a disability who requires accommodations for Field Placement, contact the Accessible Learning Services office at your campus so that a Placement Support Form can be completed. More information regarding Field Placement accommodations and the Placement Support Form can be found at Accommodation Guides.
Need to make an appointment or register with Accessible Learning Services? Phone 905-575-2211 or visit Accessible Learning Services Registration for more information.
---
Contact Us
The Field Placement Specialist (FPS) is as a link between the College and agency/school. The FPS is a consultant on the student learning experience in field placements. They make placement assignments based on specific goals, skill sets, and preferences. They also oversee the placement and conduct placement site visits. They are the first point of contact for both the student and the placement agency. They respond to questions and requests from both. The FPS also provides necessary resources, information, supervision and guidance. They support successful field placements.
Child and Youth Care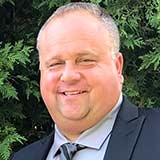 Sean Flaherty
905-575-1212 ext. 3453
sean.flaherty [at] mohawkcollege.ca
Child and Youth Care
Ken Brill
ken.brill [at] mohawkcollege.ca