Current Programming & Services 
The Indigenous Student Services team has created a number of sessions to continue to support our students and community both in-person and remotely. Please continue to reach out to our team for support, and utilize the events both in-person and on zoom to engage with peers and staff. 
Reminder: the virtual space, like our in-person space at Mohawk College, is meant to be a safe and respectful environment for our Indigenous students to gather and stay connected. 
Indigenous students - please check your Mohawk College email for details on upcoming events. If you have any questions, please contact amanda.aitchison2 [at] mohawkcollege.ca (Amanda Aitchison)

June is National Indigenous History Month - a time for everyone - Indigenous, non-Indigenous and newcomers - to reflect upon and learn the history, sacrifices, cultures, contributions, and strength of First Nations, Inuit and Metis people. It's important to keep in mind that First Nations, Inuit and Métis Peoples each have their own unique histories. And within each group, there are distinct histories. 
Throughout June, Indigenous Student Services will be sharing information on our social media and hosting events to engage students, faculty, staff and community interested in learning more about Indigenous realities. 
For our latest information:

Like us on Facebook: IESS Facebook
Follow us on Twitter: IESS Twitter
To see upcoming events visit the Mohawk Events Calendar
---
Indigenous Student Services wants to hear from you!
We're asking Mohawk College's Indigenous students, faculty and staff; what makes you proud to be Indigenous OR what does being Indigenous mean to you?
Please share your response(s) via a story, poem, picture or video to be entered into a giveaway for Mohawk College gift package *Giveaway open to students only. Multiple prizes to be won!
Throughout the month of June, we'll be sharing your responses to our social media pages.
---
Special Guest Speaker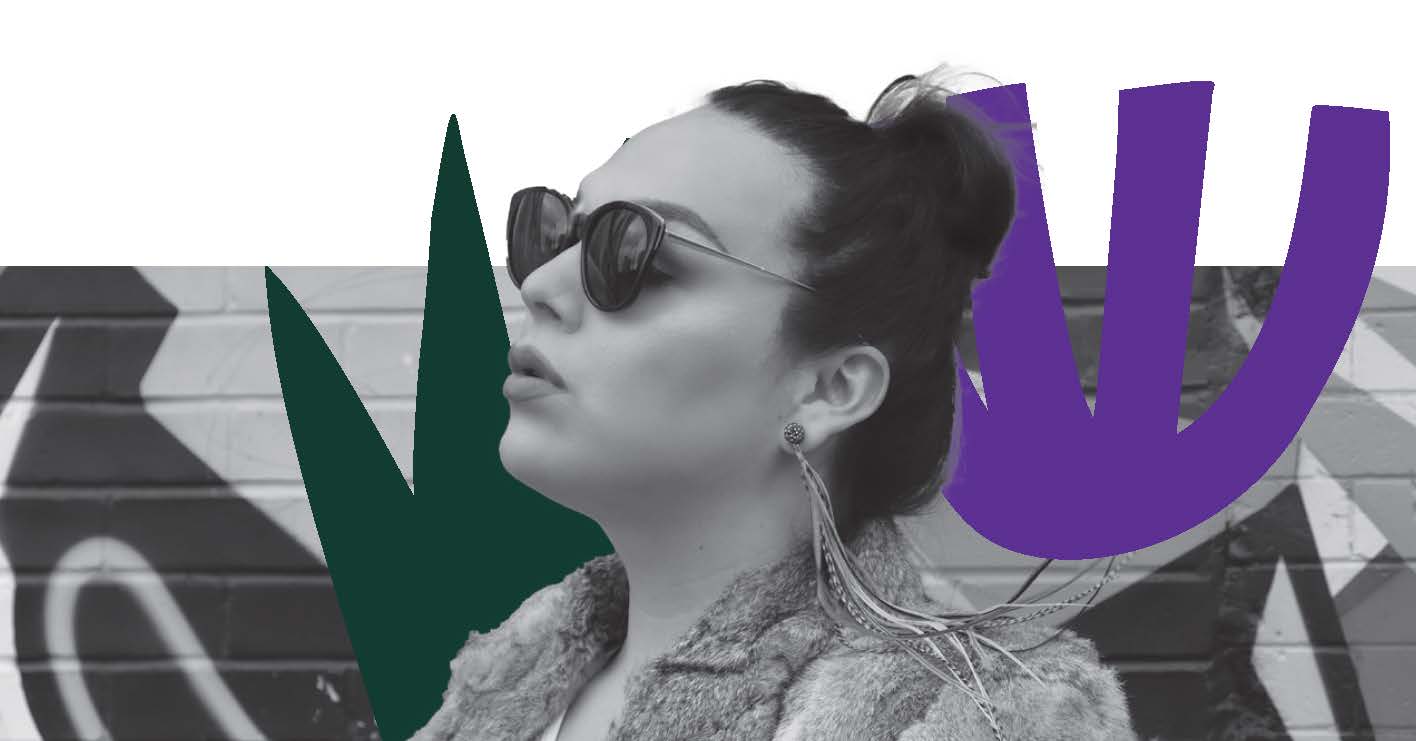 Afternoon with Auntie
Indigenous Student Services invites you to join us for an Afternoon with Auntie! 

Chelazon Leroux (she/he/they) is a two-Spirit Dene First Nations Multidisciplinary Artist and appeared on Canada's Drag Race (third season). 

Chelazon's artistic pursuits include: Drag, stand-up comedy, and social media content creation. 

Chelazon uses her Indigenous identity— as a status member of Buffalo River Dene Nation (Treaty 10) and family ties to Fond Du Lac First Nation (Treaty 8) —as the foundation for her creative works. Chelazon is best known for her Auntie persona and Tiktok posts. Chelazon uses her social media influence to educate and entertain audiences worldwide.

*Wednesday June 7, 2023
1:00 pm - 2:15 pm
Fennell Campus, McIntyre Performing Arts Centre
Questions? Contact:
iess [at] mohawkcollege.ca (subject: Afternoon%20with%20Auntie) (Indigenous Student Services)
---
Special Event


Paint Night with Moses Lunham
Indigenous Student Services invites you to join us for a Paint Night! The workshop will be facilitated by Indigenous artist, Moses Lunham.

Join us as Moses shares his gift of creativity with the Mohawk College community. All are welcome for this special event. Learn how to paint and enjoy the process of making art in celebration of National Indigenous History Month. No prior artistic experience necessary to participate. 
Tuesday, June 13, 2023
5:30 pm - 8:30 pm
Fennell Campus
*Location to be communicated upon registration
Open to all Mohawk students, staff, and faculty. Registration required, Space is limited.
---
Drop-in Cultural Craft Workshop
Join the Indigenous Student Services team for a Drop-in Cultural Craft. Come meet, mingle and make something! Open to all self-identified Indigenous Students.
Wednesday, June 28, 2023
11:00 am - 2:00 pm
A114, Fennell Campus
For more information, contact iess [at] mohawkcollege.ca (subject: NIHM%20Cultural%20Workshop) (Indigenous Student Services)
---
Additional Resources
Mohawk College Library created a National Indigenous History Month Research guide, highlighting indigenous themes and work by indigenous authors that is available to the Mohawk College community. It includes a selection of eBooks, videos, websites and additional resources to enhance cultural knowledge and understanding.
To learn more visit National Indigenous History Month Library Research Guide
Virtual Drop-in Elder Sessions
Mohawk College's Indigenous Student Services, McMaster's Indigenous Student Services and Indigenous Students Health Sciences Office have partnered to offer Virtual Drop-in Elder Sessions with a series of Elders. All sessions are available to current Mohawk College and McMaster Indigenous students. 
Virtual Drop-in Elder Session
Myeengun Henry: October 19, 2021
Virtual Drop-in Elder Session
Myeengun Henry: November 16, 2021
Virtual Drop-in Elder Session
Myeengun Henry: February 8, 2022
Questions? Contact Indigenous Awareness Programmer:
Amanda Aitchison
Phone: 905-575-1212 x4318
Email: amanda.aitchison2 [at] mohawkcollege.ca (Amanda Aitchison)