Peer Assisted Study Sessions (P.A.S.S.) are now available ONLINE for the remainder of Winter 2020. Please visit the P.A.S.S. Schedule page for links to online sessions.   
Our team is here to support you!  Please email us at lsc [at] mohawkcollege.ca with any questions.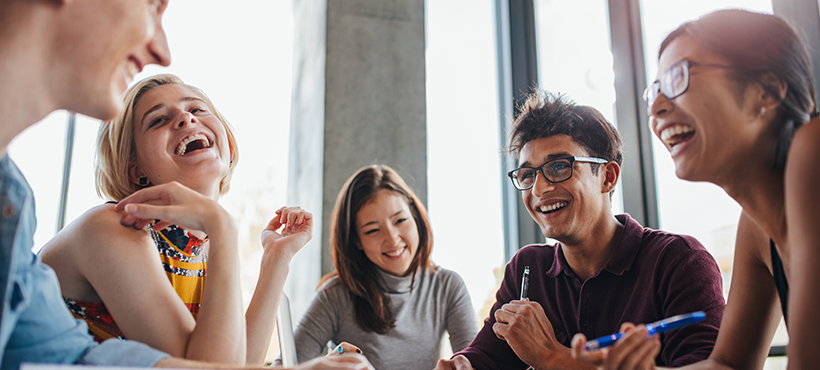 The P.A.S.S. program supports the following first year math courses:
MATH MA179

MATH MS171

MATH MA101

MATH 10067

MATH 10037

MATH 10078.
Visit the P.A.S.S. Schedule page to see when and where your P.A.S.S. sessions are!
What to expect in a PASS session?
PASS leaders, students that have successfully completed the course, facilitate regularly scheduled study sessions that occur outside of class time. PASS Leaders guide students through processes of reviewing, practicing, and applying course content in differentiated formats. All students who are enrolled in the targeted course are welcome to join P.A.S.S. sessions throughout the semester.
Sessions are completely voluntary and provide students with an opportunity to:
Better understand concepts / course material
Solve practice problems
Discuss course content
Ask questions
Learn from your peers
Study smarter
What courses does PASS support?
The PASS program supports first and second semester Engineering and Business math courses including:
MATH MA101
MATH 10067
MATH MA179
MATH MS171
MATH 10037
MATH 10078 **NEW in Winter 2020**
What is a PASS leader?
PASS Leaders are upper semester students who have previously completed the targeted course. PASS Leaders are assigned a targeted course, they attend the lectures, and then they facilitate two 1-hour study sessions per week called PASS sessions. They help students better understand concepts or applications of course content through facilitating discussions and engaging students in review activities.
Testimonials
"I went through Math second semester in the Business Admin Program and the first test I completed with 20% - [I] got the wakeup call, and started attending P.A.S.S. sessions and my second test I completed with 86%!!"
– P.A.S.S. Attendee (Anonymous), Business Administration
"Being a P.A.S.S. leader is altogether an ineffable experience. I not only improved my leadership skills but also my collaboration skills. This experience has also equipped me with all necessary skills to deal with bundles of people in the real world with different cultures and backgrounds. Thanks to the wonderful people at LSC who gave me the opportunity to make differences in lives of students."
– Pramit M., P.A.S.S. Leader (Winter 2018)
"Having the P.A.S.S. program for our course has improved students' confidence and willingness to seek help. […] I've heard multiple students say that they appreciate the extra time in their schedules dedicated to math and the ability to work with a successful and mature student in their program."
– Laura Fenwick-Sehl, Professor of Mathematics, School of Engineering Technology
Faculty FAQs
The "10 Essentials" of P.A.S.S.
P.A.S.S. Sessions are Peer-Facilitated
The ideal P.A.S.S. Leader is a student who has previously received a high final grade in the course. The P.A.S.S. Leader guides students through a process of reviewing, applying, practicing and studying course materials via regularly-scheduled group sessions. Instructors are usually discouraged from attending sessions to maintain the "peer" element as well as to protect students' confidentiality and anonymity.
The P.A.S.S. Leader Serves as a Model Student
The P.A.S.S. Leader models "good student" behaviour, including organisational and learning strategies, while maintaining a focus on content mastery. P.A.S.S. Leaders also represent themselves authentically across the College, including campus involvement, online interactions, and displaying a positive attitude and optimism.
P.A.S.S. Sessions Integrate Content and Learning Skills
P.A.S.S. sessions integrate the review of lecture notes and readings along with appropriate learning strategies. In essence, how to learn is embedded into sessions along with what to learn.
The P.A.S.S Leader Attends the Targeted Course Lectures
By attending lectures, the P.A.S.S. Leader will be knowledgeable about what is occurring in class and will be able to visibly model "good student" behaviours. The P.A.S.S. Leader can also market and promote the program to students, faculty and the larger college community. If the P.A.S.S. Leader cannot attend class, they will obtain the lecture materials through another method, such as meeting with the Instructor or collaborating with another P.A.S.S. Leader.
The P.A.S.S. Leader Receives Training
The P.A.S.S Leader received four days of intensive training prior to the beginning of the semester. In-service training and continued professional development continues throughout the academic term. These training sessions include specific learning theory and strategies, facilitation techniques, leadership skills and other topics which the P.A.S.S. Leaders can identify individually to meet their learning needs.
The P.A.S.S. Program is Supervised
Trained staff members (Megan Pratt, Research + Special Projects Supervisor and Krislynn McKinlay, Student Success Support Officer) supervise the P.A.S.S. Leaders and the P.A.S.S. Program. Among other duties, the supervisors train the P.A.S.S. Leaders, attend and observe sessions, provide on-going feedback and support for the P.A.S.S Leaders, collect and analyse data, coordinate scheduling and other administrative matters, and collect and analyse program data. The supervisors, as well as the Director of Student Success Initiatives, have each attended Supervisor Training conducted by a Certified Trainer through the University of Guelph/University of Missouri-Kansas City.
Faculty Support is Critical for a Successful P.A.S.S. Program
Instructors are encouraged to find ways to fully integrate the P.A.S.S. Program into their course. Instructors may also play a role in recommending a P.A.S.S. Leader, supporting the P.A.S.S. Leader by providing sample questions for practice in session, and many other ways. Keeping in regular contact with the P.A.S.S. Leader throughout the semester not only supports the leader, but also provides the Instructor with invaluable information regarding student mastery of course material.
Regularly Scheduled Sessions Provide Consistency
P.A.S.S. sessions usually start in the second week of the semester. Generally, two "regular" sessions are offered each week for each lecture, with additional sessions available upon request and during midterm and exam season. The number of sessions may vary, however, depending on demand and P.A.S.S. Leader availability.
Regular Program Evaluation Promotes Quality Service
The P.A.S.S. Program is evaluated each semester to continuously improve the quality of the program and to inform college administrators about the overall impact of the program. The evaluation will include measures such as final grades, withdrawal rates, and other factors. Anonymous attendance data is collected and collated each week to identify trends and spot issues as they may arise to provide prompt support to P.A.S.S. Leaders.
The P.A.S.S. Program Targets Subjects Rather Than Students
The P.A.S.S. Program serves classes where a large portion of students have experienced academic difficulty in the past. This avoids a remedial stigma by focusing on classes rather than individual students. While all students may not take advantage of the voluntary service, it attracts an equal proportion of students from differing ability and cultural groups. It does not segregate students based on prior academic performance or predictions of academic success. Specifically at Mohawk College, P.A.S.S. extends to support the key areas of literacy and numeracy for entering first-year students.