Online Peer Assisted Study Sessions (P.A.S.S.) will resume on July 6th, 2020 for MATH 10037 and MATH MA101. 
Online tutoring services, including writing support, math support, and course tutoring* will resume on July 13th, 2020.
At this time, the Learning Support Centre and Mohawk College continue to offer a range of support services available online! We encourage you to explore the various online supports, including Keys to Success, Math Minutes Videos, and ESL Resources. For a full list of suggestions, please visit the LSC homepage.
You may also wish to follow us on our social media accounts, Twitter & Instagram (@mohawklsc) for information about events, study tips, and up to date information about services.
Our team is still here to support you! Please reach out to lsc [at] mohawkcollege.ca with any questions.
* Course tutoring is available for a selection of first year subjects. Course tutoring is subject to tutor availability and is not guaranteed.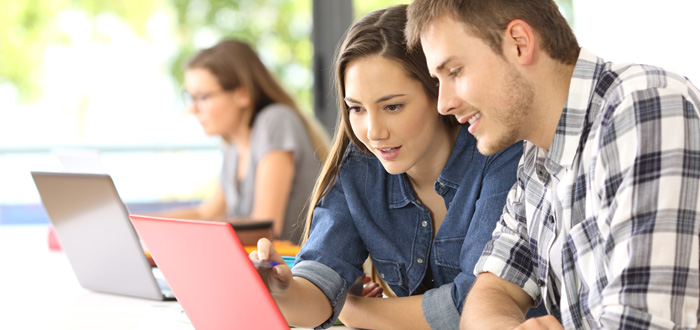 Peer Tutoring offers FREE one-on-one help with your course content, from senior students in your program!
Peer Tutors provide support primarily with first year subjects for students in 2-3 year diploma programs.
You can access up to two hours of peer tutoring per week (subject to availability).
Appointment times are subject to tutor availability.
For assistance email lsc [at] mohawkcollege.ca