Peer tutoring services are now ONLINE for the remainder of Winter 2020.  
Our team is here to support you!  Please email us at lsc [at] mohawkcollege.ca with any questions.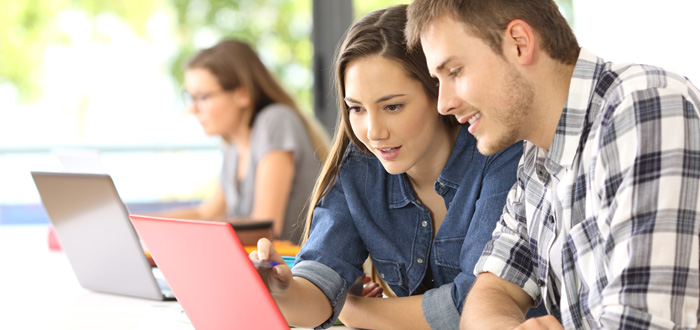 Winter 2020 Tutoring Services available January 20-April 9, 2020
Peer Tutoring offers FREE one-on-one help with your course content, from senior students in your program!
Peer Tutors provide support primarily with first year subjects for students in 2-3 year diploma programs.
You can access up to three hours of peer tutoring per week (subject to availability).
Appointment times are subject to tutor availability.
For assistance, visit the Learning Support Centre (C122 at Fennell Campus) or call 905-575-1212 ext 3279 or email lsc [at] mohawkcollege.ca