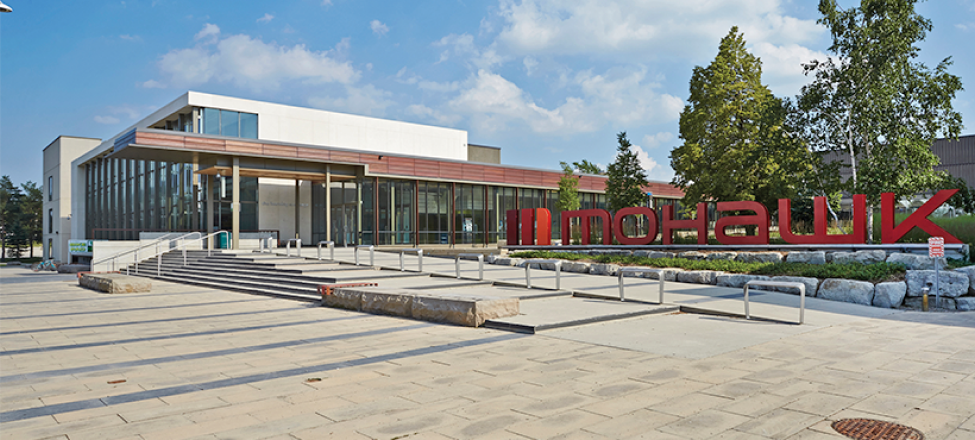 Academic Quality is the foundation that supports the Mohawk College Strategic Plan, and the Strategic Mandate Agreement with the Province of Ontario. The College mission: "We educate and prepare highly skilled graduates for success and contribution to community, Canada and the world" can only be realized with the involvement and commitment of every staff member to quality assurance. The quality assurance process is a shared responsibility at Mohawk College.
What do you need?
New Program Development & Program Renewal
Information on how to develop a new program or update a current one.
Program Review
Information on the Annual and Comprehensive Program Review processes (Annual review is sometimes called Curriculum Committee).
Course Outline Mapping & Management System (COMMS)
Resources and information about accessing and using functions within the COMMS system.
Pathways Development
Information on how to develop new academic pathways into, within, and beyond Mohawk College.
Academic Quality Templates
Templates for New Program Development and Program Renewal.
Program Advisory Committees (PAC)
Information about MCU requirements and process for establishing and maintaining a Program Advisory Committee.
Quality Assurance Organizations
Information about the Provincial organizations and regulatory bodies which guide academic quality at Mohawk College.
Centre for Teaching & Learning Innovation
Access to just-in-time support, digital tools, educator development opportunities, and curriculum resources.
Mohawk's governance structure facilitates strong, collaborative working relationships between the Board of Governors, and all levels of the College community. Opportunities for collaboration and feedback are formalized through a responsive and focused committee structure that addresses a variety of quality issues, including policy and program development and review, enrolment planning and management, student success, and resource management.
Academic Quality activities at Mohawk are guided by our corporate policies and procedures. Our purpose is to facilitate academic success and lifelong learning through quality academic opportunities and excellence in teaching and learning that is accessible, inclusive and responsive.
View Academic Quality at Mohawk College (Download opens as PDF, 718 KB)
The Academic Quality team supports Mohawk College through the process of developing, updating, reviewing and ensuring the programs offered by the college are the best they can be.
Academic Quality at Mohawk College is guided by the following policies:
Still Have Questions?
Reach out to Academic Quality today!
academic.quality

[at]

mohawkcollege.ca

(Academic Quality)