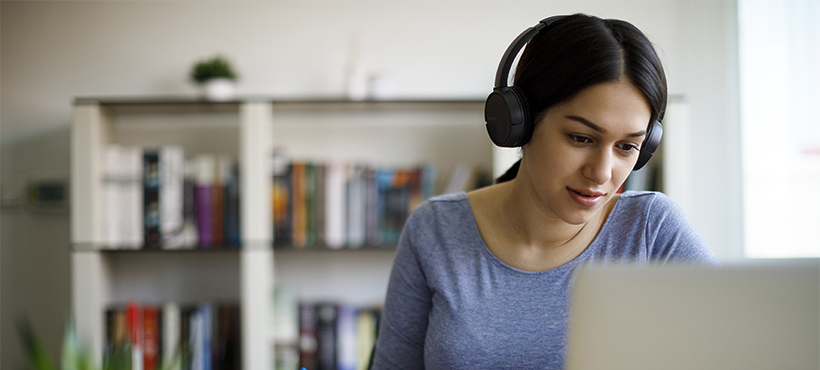 Assessments for Success
The Assessments for Success is a post-admission assessment for first semester incoming students.
Contact Information
Email: assessment [at] mohawkcollege.ca
Phone: 905-575-2042

Frequently Asked Questions (FAQs)
Winter 2023 Students - Overview
Congratulations on your offer of admission and welcome to Mohawk College!

The next step to starting your program in September is to complete your online Assessments for Success. The assessment is required for first semester Mohawk students to assess your communication skill level, and to provide you with the opportunity to take your first level Communications course that best suits your skills.
The Communications Assessment is comprised of a writing and reading section, which will be completed in-person at the Mohawk College campus.
Writing Section
This test measures your ability to write effectively, which is critical to academic success.
The writing section gives you an opportunity to show how effectively you can develop and express your ideas in writing. You will be given a random short passage and an assignment question. Using this question, you will write an essay in which you develop your point of view on the issue. You should support your position with appropriate reasoning and examples
Purpose and Focus: The extent to which you present information in a unified and coherent manner, clearly addressing the issue.
Organization and Structure: The extent to which you order and connect ideas.
Development and Support: The extent to which you develop and support ideas.
Sentence Variety and Style: The extent to which you craft sentences and paragraphs demonstrating control of vocabulary, voice and structure.
Mechanical Conventions: The extent to which you express ideas using Standard Written English.
Critical Thinking: The extent to which you communicate a point of view and demonstrate reasoned relationships among ideas.
Reading Section
The reading section consists of multiple-choice questions that appear as both discrete (stand-alone) questions and as parts of sets of questions built around a common passage or passages. Four broad knowledge and skill categories are assessed:  
Information and Ideas (reading closely, determining central ideas and themes, summarizing, understanding relationships)  
Rhetoric (analyzing word choice rhetorically, analyzing text structure, analyzing point of view, analyzing purpose, analyzing arguments)  

Synthesis (analyzing multiple texts)  

Vocabulary 
Day of Assessment:
Arrive at the Testing Centre 15 - 30 minutes early.
Please be sure to bring a piece of photo identification (driver's license, student card, health card or passport).
Write your assessment.
Assessment Results
Your Assessments for Success results will be provided to you immediately following the assessment. 
For those students unable to complete their Assessments for Success in-person at Mohawk College, please contact our department at 905-575-2042 or visit our Request and Inquiry Form.
How to Book
Students that require the Assessments for Success will receive an email from the Testing Centre. Please follow the instructions provided in the email to book your appointment.
Assessment Tips:
Prepare for your assessment by reviewing the Assessment Procedures and Sample Questions
Arrive for your assessment session 15 - 30 minutes before your scheduled date and time.
Write your assessment.
Receive your results
All students with disabilities who require testing accommodations for writing the Assessments for Success should contact the Accessible Learning Services department at 905-575-2211 for assistance. Students will be directed to complete a Confidential Intake Form and scheduled into an Accessible Learning Services Group Intake Session. Full Accessible Learning Services Registration Information is available at Accessible Learning Services.