Meet the Student Life Team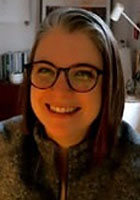 Brittany Lauton
Manager, Student Life
She/Her
Passionate about providing students with opportunities for leadership, mentorship and a positive student experience, Brittany leads the Student Life team in our mission to create meaningful opportunities for students to engage outside the classroom. Brittany calls East Hamilton home, and is proud to contribute to the Mohawk community.
Contact Brittany:
905-575-1212 ext. 3224
brittany.lauton [at] mohawkcollege.ca
Fennell Campus, R203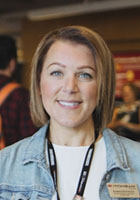 Andrea Brienesse
Events Coordinator
She/Her
Having been a part of the Mohawk Community for over 20 years, Andrea understands the importance of getting involved outside of the classroom to create lasting memories, friendships, experiences, and to learn valuable skills for your future career and personal life.  She plans and executes a variety of events, recruits and trains volunteers, and collaborates with different departments, faculty and staff to host workshops and events for students.  A graduate of Mohawk, Andrea's favourite student experience is orientation day where she can create a welcoming environment for new and returning students.  
Contact Andrea:
905-575-2492
andrea.brienesse [at] mohawkcollege.ca
Fennell Campus, R203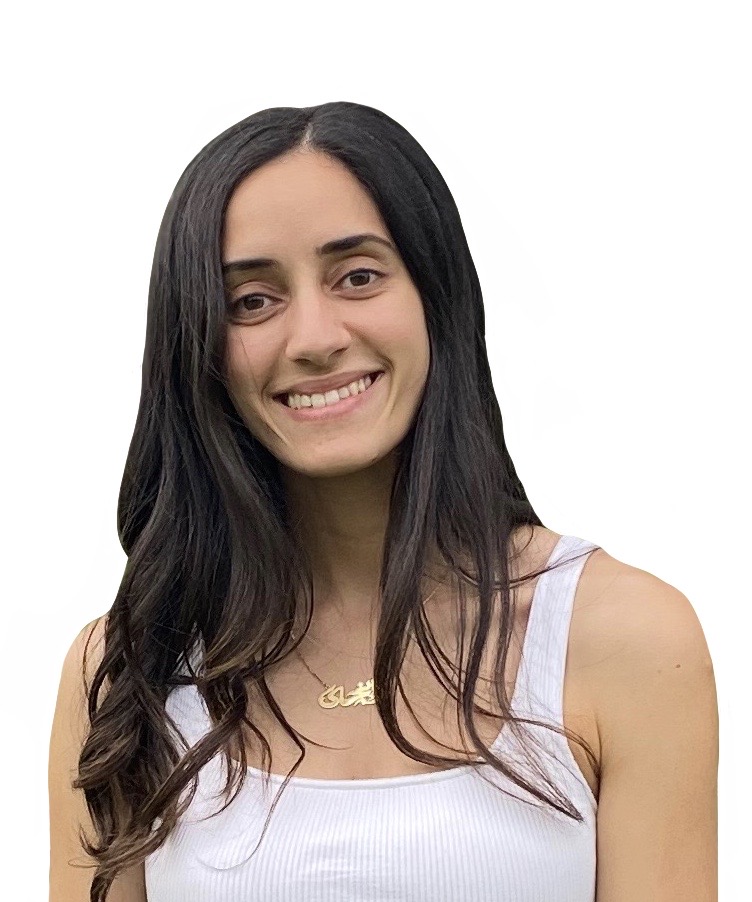 Ingie Metwally
Student Development Coordinator
She/Her
Since being a first-year student herself, Ingie has appreciated all things that a post-secondary student experience can offer. She is passionate about creating a welcoming and engaging space for all, and has been involved in student life for the past 10 years. Ingie works with student leaders to support first-year students through the First Year Experience Program, and works with the Student Life team to offer engaging programming and events for all students. She is also often the face behind our social media and is working on strengthening her gif game. 
Contact Ingie:
905-575-1212 ext. 3832
ingie.metwally [at] mohawkcollege.ca
Fennell Campus, R203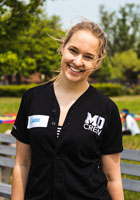 Claire Webber
Campus to Community Coordinator
She/Her
Creating a positive and inclusive student experience is what Claire aims to do! She coordinates a wide variety of volunteer and leadership initiatives, and provides fun and interesting opportunities for students to get involved in their Hamilton community. Eager to bring students together and create meaningful connections, Claire will always take the time to meet with students, collaborate with community organizations, and find the right opportunities to take each student experience to the next level.
Contact Claire:
905-575-1212 ext. 2292
claire.webber [at] mohawkcollege.ca
Fennell Campus, R203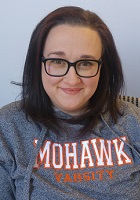 Donna Moreau
Programs and Services Coordinator
She/Her
After running dozens of Mohawk orientation events, Donna is determined to make sure every student starts out their studies feeling welcomed, supported, and empowered. She coordinates efforts across the college on various initiatives to support the transition to college for post-secondary, apprenticeship, and pre-apprenticeship students throughout the year. Passionate about inclusion, skilled trades, and productivity, Donna is always ready to support students on their journey of personal and academic growth.
Contact Donna:
905-575-1212 ext. 4494
donna.moreau [at] mohawkcollege.ca
Stoney Creek Campus, C118