Mohawk College presents:
Mental Health in the Classroom: Supporting transition to higher education

Register for a session: 
Educator Session 1: 
Thursday, May 4, 2023 - 9:00 - 11:00am
This session is reserved for School Board Employees
Educator Session 2: 
Thursday, May 4, 2023 - 1:00 - 3:00pm
This session is reserved for School Board Employees
Parent and Caregiver Session: 
Thursday, May 4, 2023 - 6:00 - 8:00pm
This session is reserved for parents and caregivers 
Registration details coming soon
Location:
Mohawk College, Fennell Campus, 135 Fennell Ave W. McIntyre Performing Arts Centre
---
Mohawk College would like to invite teachers and guidance counsellors from local school boards as well as parents and caregivers to join us for this important keynote and to be part of the discussion on supporting student mental health.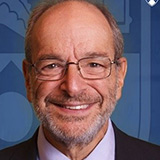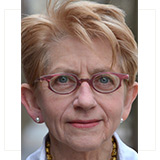 We are pleased to welcome student mental health experts, Dr. B. Janet Hibbs and Dr. Anthony Rostain, coauthors of The Stressed Years of Their Lives, to discuss the rise of mental health concerns in students pursuing and enrolled in higher education. Learn what educators, parents and families can do to support students in preparing for, surviving and thriving in the post-secondary environment.  
Attendees will also be invited to participate in a networking event before and after the keynote speakers, where they will have the opportunity to continue the conversation with college service providers, colleagues and the those interested in supporting student success. 
While on campus, you can also learn how a college education can give the knowledge, experiences and confidence for graduates to enter the workforce and excel in their area of study.  Discover the wide selection of Certificates, Diplomas, Degrees and apprenticeships in health, to engineering technology, skilled trades, business and more.
Registration will open on March 1, 2023.
For questions or more information, please reach out to studentwellness [at] mohawkcollege.ca