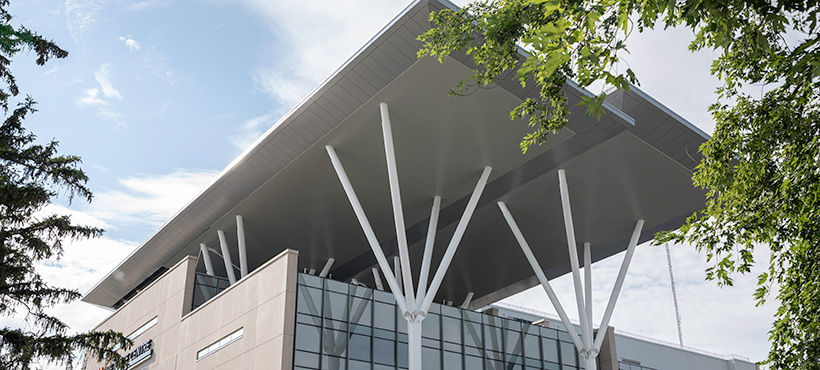 Building the future
Mohawk College is home to Hamilton's first Zero Carbon institutional building.
Building Green
As part of Mohawk's plan to reduce carbon emissions, the College is committed to transforming our building and energy systems to do our part in fighting climate change. 
At 96,000 square feet, Joyce Centre for Partnership & Innovation was our region's first, and is one of Canada's largest, Zero Carbon certified institutional buildings. Opened in 2018, the Joyce Centre continues to be a national example of sustainable building practices. 
Now, Mohawk is applying and expanding the Joyce Centre's net-zero concept to the campus level by considering efficient design and innovative technologies to retrofit and upgrade existing spaces. Through our ongoing efforts to decarbonize our buildings, we have already reduced building emissions by over 65% from 2007 levels. Watch our video to learn more! 
---
Explore Mohawk's LEED® Buildings
LEED® Tours
Mohawk Sustainability created LEED® Tours to introduce students and visitors to the many design components within both facilities and to highlight the LEED® Gold certification awarded to the buildings. The tours are an opportunity to explore and interact with the features of this space.