Sustainability Office staff are working remotely. Office hours are Monday-Friday, 8:30am-4:30pm.
During this time, our preferred method of communication is e-mail. Contact us for general inquiries: sustainability [at] mohawkcollege.ca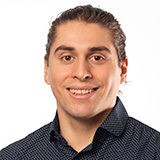 Nico Strabac
Coordinator, Sustainability Programs and Services
Nico is responsible for the coordination of sustainability programs and services at Mohawk College. Nico works to both align current campus operations with the College's sustainability goals and design novel programming to address challenges. He firmly believes sustainable actions are fostered through Mohawk's campus culture and so works to facilitate services such as electronic waste disposal and the bike loan program. Nico's expertise focuses on waste management, alternative transportation and ecosystem function. Nico attended Western University and holds a BSc. in Biology as well as a Master's Degree of Environment and Sustainability.  
Phone: 1-905-575-1212 ext. 4049
Email: nicolai.strabac [at] mohawkcollege.ca
Amy Petsche
Coordinator, Campus Sustainability Outreach
Amy is responsible for the coordination of communications, outreach and engagement programs with Mohawk Sustainability, including the SIF Idea Bank and WWF's Living Planet @ Campus program. Amy is dedicated to developing engaging and meaningful learning opportunities for students outside of the classroom at each campus. These programs empower students to add planet friendly practices to their routines and raises awareness that little actions can add up to a big difference for our planet. An alumnus of Mohawk College, Amy graduated with honours from the Recreation and Leisure Services program, specializing in special event planning.
Phone: 1-905-575-1212 ext. 5295
Email: amy.petsche [at] mohawkcollege.ca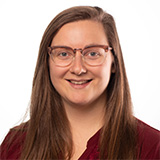 Ashley Packer
Sustainable Food Systems Assistant
Ashley works with students, employees, and community members to support Mohawk's sustainability programs, helping to connect Mohawk College to local food systems, and demonstrate the importance of healthy and sustainable lifestyles. In the warmer months you can find her in the community garden or selling fresh fruits and veggies at the Farm Stand. Ashley is a 2016 graduate of the Architectural Technology program at Mohawk College.
Phone: 1-905-575-1212 ext. 4474
Email: ashley.packer [at] mohawkcollege.ca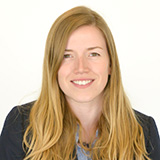 Kate Flynn
Director, Centre for Climate Change Management
Kate Flynn is the Acting Director for the Centre for Climate Change Management, helping to accelerate climate action in our region. She also serves as the manager responsible for sustainability, where she oversees Mohawk's campus sustainability initiatives. A former New Yorker and proud Hamilton transplant, she holds a B.A. (Honours) from Queen's University and a Master's of Science from the University of Oxford, U.K.
Phone: 1-905-575-1212 ext. 4366
Email: kate.flynn [at] mohawkcollege.ca

    Sign up to receive news, volunteer opportunities, and more from Mohawk Sustainability.