Mohawk Community Garden and Farm Stand are currently closed.
This season, the Community Garden was transformed into a Victory Garden and we were able to grow and donate 620 pounds of fresh produce for local food banks! 
Bounty Bags are full of fresh local produce, can be ordered online and picked up in person at The Sustainability Office, room EA409 at Fennell campus. Each $20.00 bag includes a variety of seasonal fresh local produce and a recipe card for the produce inside the bag! To order yours email, farmstand [at] mohawkcollege.ca.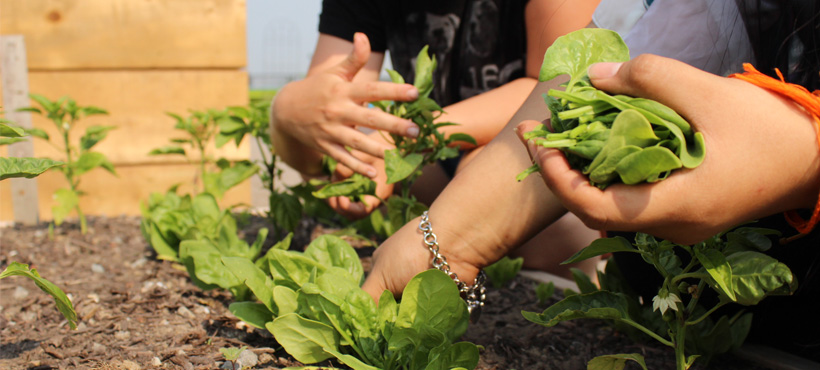 Eat and grow local food on campus
Mohawk's programs support local food production and access while providing teaching and learning opportunities for Mohawk students, staff and community members.
Supporting Local Food Access and Production
Our programs support access to local food on campus and in the community. Learn to grow your own food in the community garden, or sign up for a weekly Bounty Bag to receive fresh produce from local farmers!
Supporting Pollinators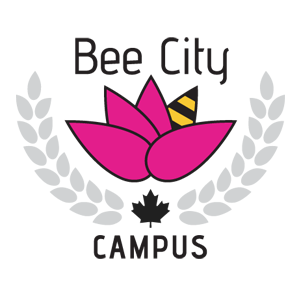 As part of our sustainability mission, Mohawk supports education, engagement and promoting pollinator species' health on campus. Mohawk is home to six honey bee colonies, three pollinator gardens and bioswales, and a 49-plot community garden, as well as an Indigenous Three Sisters Garden. Our grounds maintenance is guided by Mohawk's Sustainable Landscape Plan which prioritizes the naturalization of our grounds. As well, we have several academic and community-based programs that teach our community about the importance of pollinators and bees.
In recognition of these efforts, Mohawk has been designated as a Bee City Campus by Bee City Canada.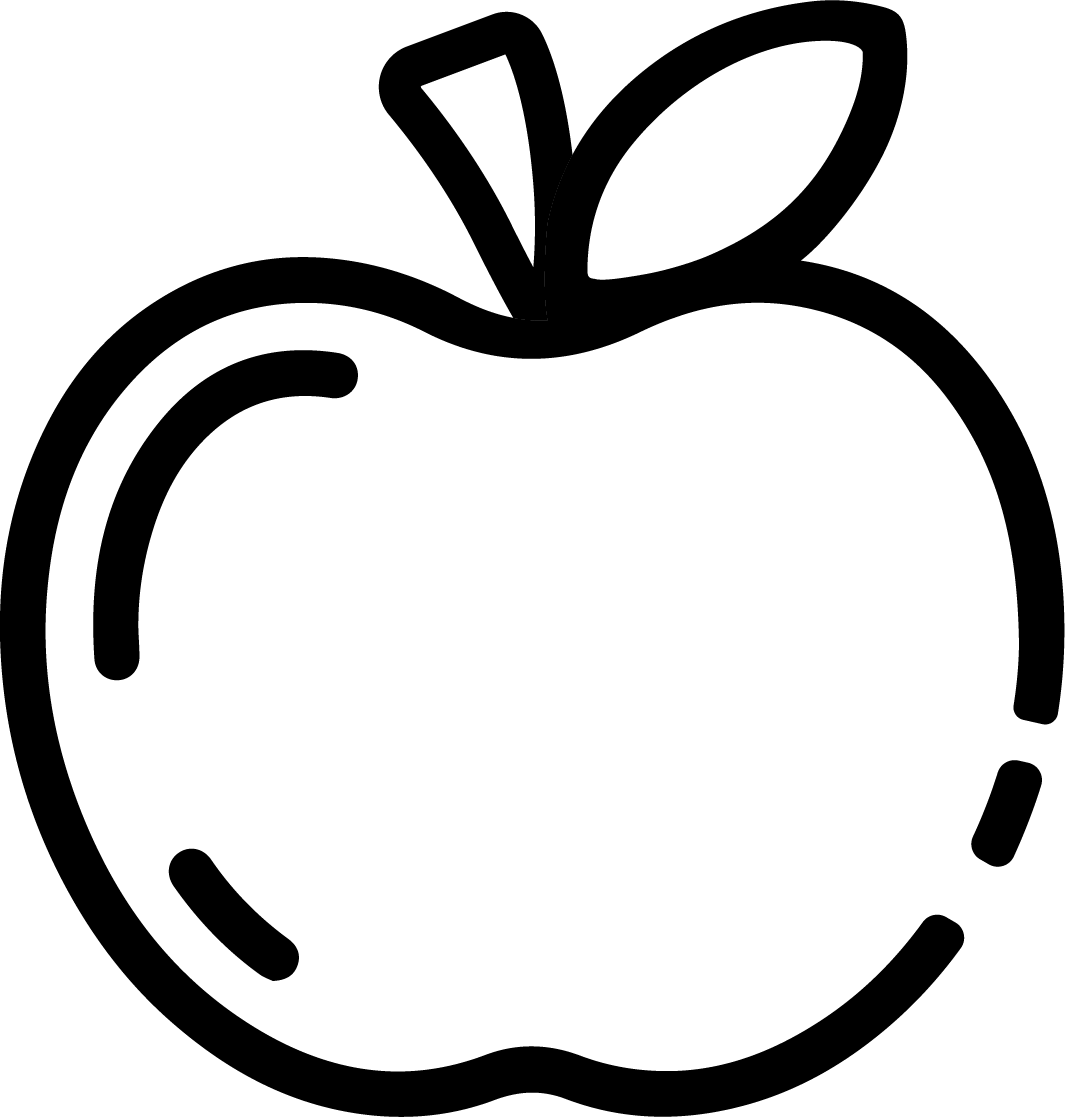 Tip: Looking for a local food or farm adventure? The Hamilton Farm Map and Directory will show you where you can go. The map is a partnership between Mohawk College's Centre for Climate Change Management and the City of Hamilton (Tourism Hamilton, Economic Development Division and Public Health Services).