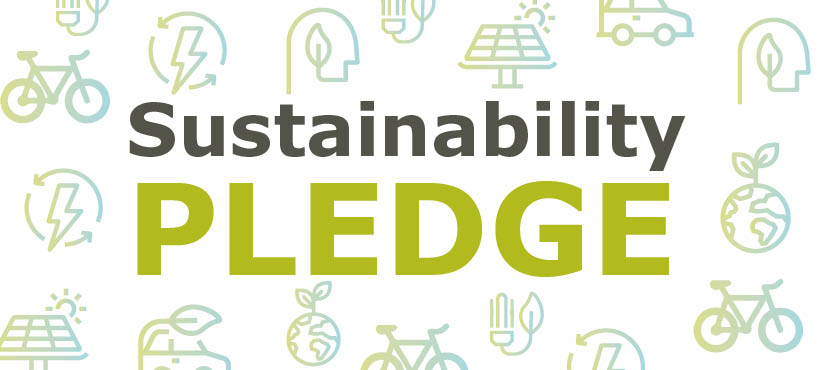 Sustainability Pledge
Whether you're an expert recycler or just getting started – the Sustainability Pledge can help you find ways to green your routine. Take the pledge and become part of Mohawk's sustainability community!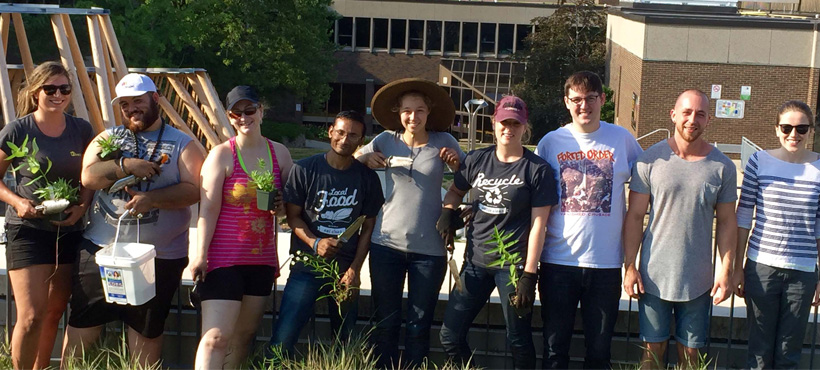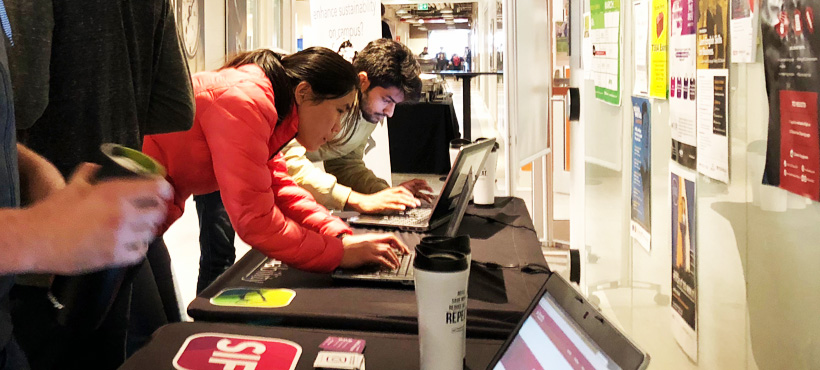 Submit an Idea
Think you've got a great idea to enhance sustainability at Mohawk? Submit it to the Sustainability Initiatives Fund (SIF) Idea Bank. You could win $500 and have your idea implemented on campus!
Get Recognized
Your Co-Curricular Record helps you track all your non-credit activities during your time at Mohawk College. 
The Living Planet Leader designation recognizes the skills and experiences you collect while studying for your professional career that demonstrate your understanding and commitment to sustainability.
Get Support
If you're a current Mohawk student who needs funding for a sustainability project or for an off-campus educational opportunity (such as a conference, work placement, etc.), you can apply for funding of up to $1,000 through the Sustainability Initiatives Fund (SIF) Microgrants program. 
Applications are accepted throughout the year.

    Sign up to receive news, volunteer opportunities, and more.
Living Planet @ Campus by WWF-Canada supports you in becoming a leader in sustainability and helping nature thrive on campus and in your community. Sign-up and choose from campus actions like shoreline clean-ups and Earth Hour. You can lead an activity, join one or even design your own.
We're here to help. Contact sustainability [at] mohawkcollege.ca (subject: Living%20Planet%20%40%20Campus%20Action) for support bringing your action to life!
Academics and Experiential Learning
Whether you are a prospective student, current student, or a professional, Mohawk offers opportunities to formally integrate sustainability into your learning.