COVID-19 Update on Waste Services
The Sustainability Office encourages all students and employees to recycle, and sort their waste according to the affixed signage. 
Employees requiring bulk electronic waste disposal may contact Nico Strabac at nicolai.strabac [at] mohawkcollege.ca.
For all other disposal requests email maintenance [at] mohawkcollege.ca.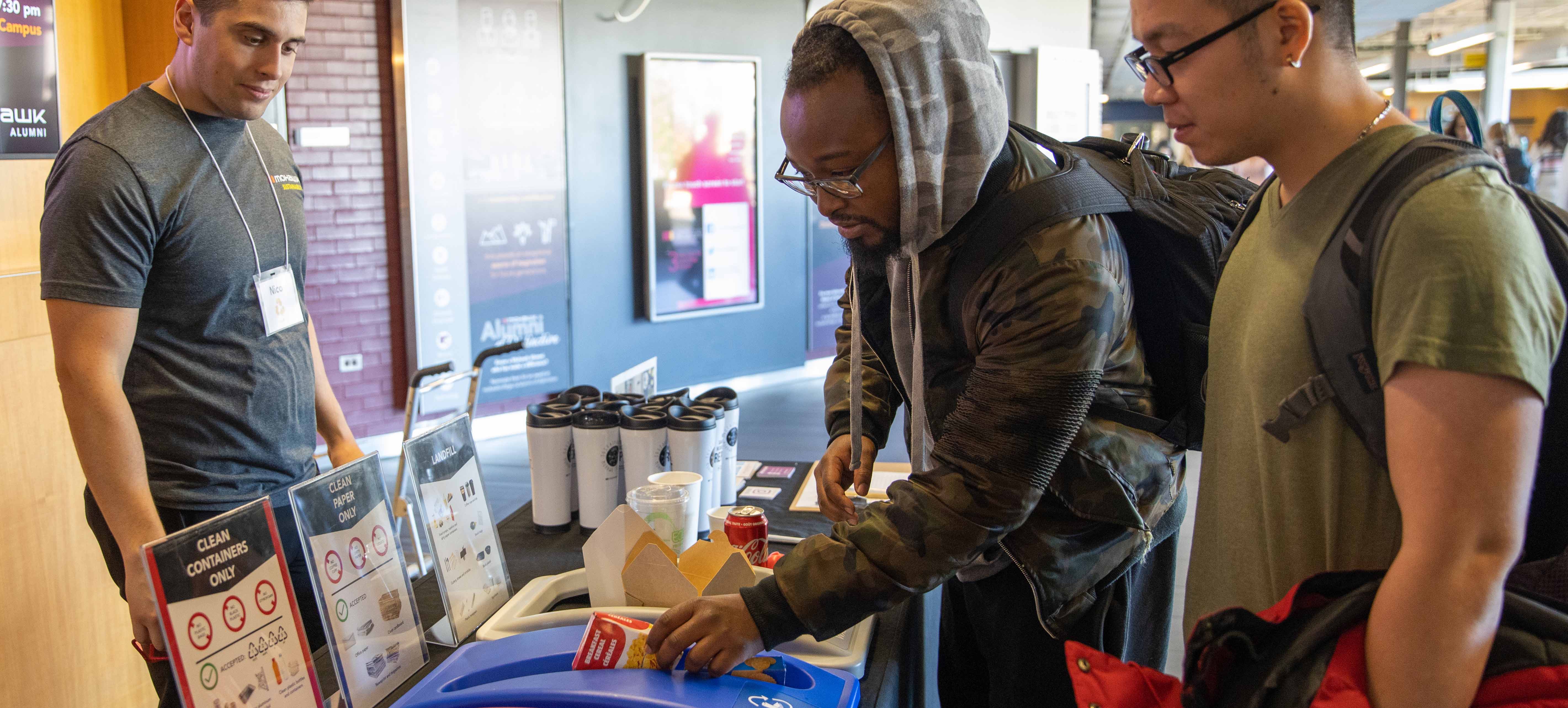 Rethinking waste on campus
Mohawk's waste programs are aimed at reducing the total amount of waste and recycling generated on campus while maintaining strong diversion rates.
Waste Reduction 
In 2013 and in direct alignment with the Environmental Management Plan, Mohawk College issued a policy to help reduce Mohawk's carbon footprint. The Single-use Plastics Policy [opens PDF] aims at lowering waste management costs associated with the disposal of single-use plastics.
Refillable water stations have been installed around the college at Fennell, Stoney Creek, and the Institute of Applied Health Sciences at McMaster campus to encourage the use of reusable water bottles.
Waste Diversion
Mohawk measures its waste diversion by tracking the weights of materials sent to landfills versus those sent to recycling or compost facilities. These numbers can be found in our annual third-party waste audit reports. Our Waste Reduction Workplans can be found in Appendix III:
Special Collection