Mohawk College Community Garden
The Community Garden at the Fennell Campus offers staff and students the opportunity to eat more local than ever before! Learn the skills and expertise to produce your own fruits and vegetables, while we provide the space, the soil and the tools.
Fast Facts:
Community Garden launched in 2013 with 8 garden plots
Expanded to 50 plots to accommodate campus demand and new community partnerships
Features a sustainable rainwater harvesting system
In 2018, more than 330 students, staff and community members participated in the Community Garden
Since 2015, the Community Garden has donated over 800 pounds of produce to the MSA Food Bank and the Neighbour to Neighbour Food Bank.
If you have a passion for fresh, local produce then watch for the call-out from the Sustainability Office to book your plot when they become available. They fill up fast, so don't delay!
---
Mohawk College Farm Stand
The Farm Stand is a project of the Sustainability Initiatives Fund, operating from July to November at the Fennell Campus. Through a partnership with 100kmFoods Inc. the Farm Stand brings local, healthy fruits, vegetables and baked goods to campus while supporting local farmers and sustainable food systems. It is located in the MSA Plaza, underneath the bridge that leads to the David Braley Centre.
In addition, pre-orders for Bounty Bags and Eat Better Bags can be placed each week, for the following week's delivery.
Bounty Bags are filled with seasonal farm-fresh produce for just $20 and are delivered to campus each week. The produce is geared towards grocery style foods that can be prepared for a healthy delicious meal.
Eat Better Bags were introduced in response to demand for affordable, easy-to-prepare produce from students living in Residence and are only $10. It is similar to the Bounty Bags but focuses on produce that requires minimal preparation such as apples, cucumbers and peppers; great for snacks.
Order your Bounty or Eat Better Bag!
Send an email to farmstand [at] mohawkcollege.ca before 4PM on Fridays during the Farm Stand season. Your order will be waiting for you for pick-up the following Wednesday!
---
Mohawk College Fennell Orchard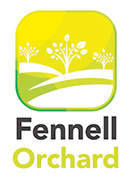 Mohawk College and neighbouring institutions were founded on farmland previously owned by the Hamilton Psychiatric Hospital. Located near the Columbia drive entrance the Fennell Campus Orchard is a celebration of the history of the Hospital's farming operations and showcases this by growing fruit trees native to the region. The Orchard provides students and community members an opportunity to connect with local food production and compliments other on-campus initiatives such as the Community Garden.
---

Research Report:
Increasing Local Food Procurement at Ontario Colleges:
The Evolution of Campus Foodservices
In partnership with the Greenbelt Fund and the Ontario Ministry of Agriculture, Food and Rural Affairs, Mohawk College is leading a research project that will create a flexible, transferable framework to increase local food procurement at Ontario's 24 colleges.
This research report marks the first major milestone in the larger project aimed at bringing more Ontario food to Ontario colleges. The report, titled Increasing Local Food Procurement at Ontario's 24 Colleges: The Evolution of Campus Foodservices, lays out a series of opportunities and proposes key actions to support increasing local food at colleges across the province. 
This research forms the basis for the next two phases of the project: on-campus pilot projects, and a local food procurement framework that can be adopted by all Ontario colleges. Highlights of the research report include:
An in-depth examination of the current challenges to increasing local food at Ontario colleges
A list of recommended actions for multi-year improvements that will inform the development of a scalable, transferable procurement framework
The results of the Ontario Colleges Foodservices Survey in which more than 4,000 college students provided extensive feedback on college foodservices
Click here to read the final research report (opens PDF, 8MB)
---
Phase 2: On-Campus Pilot Projects
Stay tuned for the announcement of Ontario colleges selected to participate in on-campus pilot programs! These pilots are designed to address challenges to local food procurement by replicating and validating models established at Mohawk, and by creating new solutions that respond to the research findings. Partner colleges will receive support from our project team and matching funds of up to $10,000 to launch, monitor and report on pilot projects.
---
Looking for Local Food close to campus?
There are many businesses right here in Hamilton that offer local food options all year long. Use this local food resource guide and interactive map to find local food businesses within 25 kilometres of your campus!
Local Food Guide - Fennell Campus
Local Food Guide - IAHS Campus
Local Food Guide - Stoney Creek Campus