When organizations apply to the Agency we review all submissions to identify which best fit our mandate, our participating programs and our capacity. Those programs include Advertising and Communications Management, Public Relations, Broadcast Media, Marketing and Graphic Design.
We match client needs with the program that can best provide the most appropriate solutions. Student teams are then assigned to the project. All Agency client projects are integrated into the curriculum and students work and are marked, under close faculty supervision.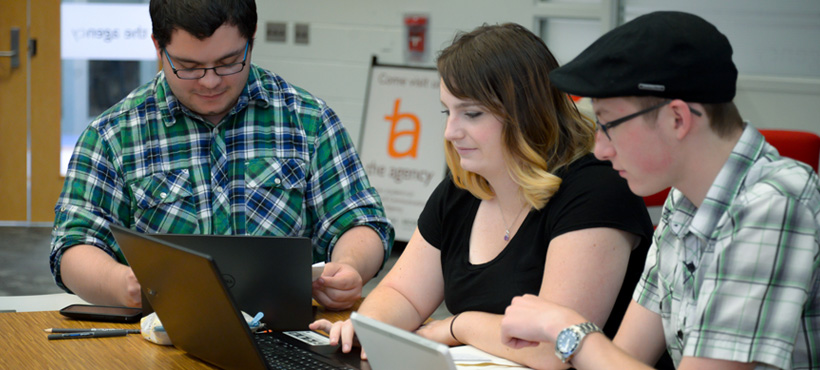 The Agency Process
Step 1:
Upon approval of their application, the client will meet with the manager of the Agency to review and update any information relevant to their application. All Agency clients sign a Scope of Services document that details the specific nature of the project as well as the deadlines.
Step 2:
At the beginning of the term the client will come to the Agency to meet and brief their student team. One of the members of the student team will be identified and function as the primary contact between the student team and the client.
Step 3:
Once the initial briefing session has concluded students will begin working on the client project under faculty guidance. They will contact and meet with the client as required. It is the responsibility of the client to ensure that they are accessible to the students and able to provide timely input and approval at every stage.
Upon final delivery of their campaign the client will be supplied with all files and materials that constitute the student team's completed work product. This marks the end of their engagement with the client.