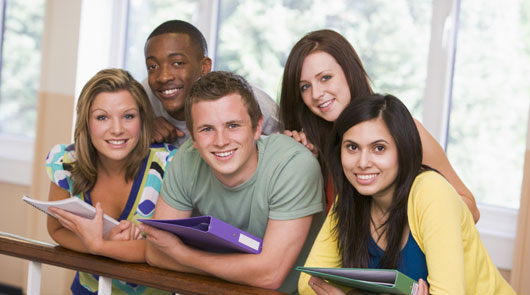 RESIDENCE LIFE STAFF
The Residence Life Staff will promote a social and supportive community, with a strong emphasis on self-growth and development. They will implement quality programming and promote a safe environment with high community standards which reflects our diverse community.
RESIDENT ADVISORS (RA)
Resident Advisors (RAs) are returning students who are responsible for community building, social and educational activities within Residence.  Resident Advisors are available to help ease the transition into post-secondary education and living away from home. Resident Advisors are a useful tool; they are able to advise students on academic or personal issues, and refer students to ensure they receive the proper answers and assistance that they need. Resident Advisors also act as a liaison between the students and management and complete nightly rounds of the building.
RESIDENCE COUNCIL
Residence Council is a volunteer group of students that represent the student body in the Residence Building. The students that make up the Residence Council become student representatives for their floors and encourage student participation in the community.
The Residence Council is comprised of two Executive Members of the Council that are responsible for the overall goals of the Council. The Residence Council works directly with the Resident Advisors to complete tasks such as organizing events, and running Residence Forums for general student inquiries throughout the academic year.
All students accepted to Mohawk Residence are welcome to join the Residence Council. Hiring for the Executive Members of the Residence Council will take place during the Winter Semester of the previous year they are applying for. If there is insufficient interest in the previous year, hiring will occur in September of the academic year.
RESIDENT ADVISOR APPLICATION PROCESS
Being an RA is a life changing experience. The skills and experiences gained from this position prepare student leaders for careers in almost every field.
In addition - the people you meet while building a community in residence are friends that will last a lifetime!
We respect, appreciate, and encourage diversity. All qualified candidates are encouraged to apply.
Email info [at] mohawkresidence.ca a cover letter and resume with the subject line, "RA Application" or apply online