Andre K. Black
Record Producer | Songwriter | Creative Director

With nearly 20 years experience in the music industry Andre Kaden Black has written for indie and major labels across Canada, Asia and the United States including Sony/ATV, Warner, EMI, Atlantic Records, Curve Music, 21 Entertainment and Arista/BMG. He has also toured extensively across North America and Asia with artists such as Alicia Keys, One Republic, Jason Mraz and Simple Plan. He has also recently been featured in Professional Sound magazine and has been a part of numerous music conferences including Canadian Music Week, NXNE and Toronto's Indie week, as a performer, panelist and judge. Being an international record producer, Black has worked out of the most famous studios in the world including Toronto's Revolution Recording, KMA in New York City and the iconic Abbey Road Studios in London England. Black has developed and worked alongside countless award winning talent including multi-platinum artist Fefe Dobson (Island/Def Jam), Francesco Yates (Atlantic Records) Tyler Shaw (Sony Canada) as well as Grammy award winning agency Chris Smith Management. Andre is also part of a songwriting team with multi-platinum band Our Lady Peace's bassist Duncan Coutts submitting top-lines for Sony/ATV as well as developing and influencing young talent across Canada and the US.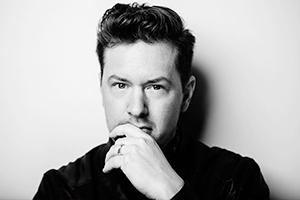 Adrian Ellis
Adrian is an award winning composer, producer, and multi-instrumentalist with a background in both music and fine art. Canadian by birth, he grew up partly in Germany where his father played French horn in the Wuppertal Symphony Orchestra. This musical environment and the rich dramatic tradition of the opera shaped his passion for storytelling early on. He went on to study classical and electric guitar as well as visual art, but found his calling as a screen composer; a profession which allows him to use his visual, dramatic, and musical sensibilities in collaboration with other storytellers.
Biljana Njegovan
Biljana is an award winning blogger and a passionate Hamiltonian who has been writing about this city for over a decade. Interests include music (Cut From Steel), clever jokes, karaoke, and really good coffee.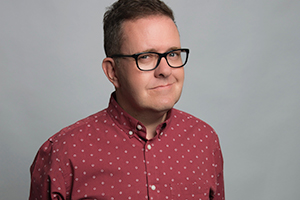 BrittleStar
Viral YouTuber

BrittleStar's comedic and family-friendly videos have been seen more than 500 MILLION times on various platforms. His KFC video campaign was the most popular branded video content in the world on Facebook for the summer of 2017. With a global fanbase, an invitation to the White House, speaking engagements all over North America, a weekly panelist on CTV National News, starring in the Dreamworks TV show 'Kid vs Parent' with his youngest son, collaborations with celebs such as Gordon Ramsay and The Property Brothers, and meet-and-greets at PlaylistLive, Brittlestar is living the social media celebrity dream… not bad for a Dad from the suburbs. Brittlestar, or Stewart Reynolds (as his mom calls him when he's in trouble), is the father of two teen boys, Owen and Gregor (both well-known creators online). These three guys, along with Brittlestar's wife, Shannon (co-star of their successful The Morning Show Thing live stream on Facebook), have created viral videos for a variety of brands and organizations such as Disney, ESPN, Subway, CBC, Walmart, and others.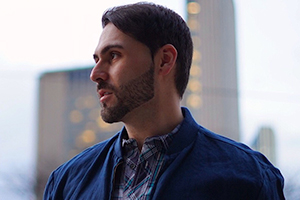 Dre Pao
Songwriter | Media Personality | Digital Strategist
Music: Dre Pao's debut single "WithoutChya" (Ft. Illvibe) accumulated over 1.5 Million views on Facebook and over 230K on YouTube, while harnessing radio play across Canada. The latin-inspired single was named Maple Pick - Song of the Week (91.5FM The Beat - Kitchener, ON), featured as the Top 40 Sure-Shot (103.7 KOOL FM - Victoria, BC), and also featured on the Northern Spotlight (103.7 MIX FM - Fort McMurray, Alberta). Dre's sophomore single "MidNight" notched similar numbers, hitting over 1 million video views online, while also receiving continued commercial radio support from stations across the country.
Media: As a media personality, Dre is dedicated to bringing artists and music fans information about all aspects of the music industry through his podcast and video series REAL TALK. The platform has featured conversations with some of music's best, including the Arkells, Sarah McLachlan, Our Lady Peace, Billy Talent, Jessie Reyez, and more. As a digital strategist, Dre has consulted a number of major social media projects, including ad strategy for Rick Barker (Former Manager of Taylor Swift) and The One Toronto (Tallest luxury condo project in Canada, 2020).
Dusty Micale
Dusty Micale was born into a musical family: his father a piano teacher, performer, and songwriter. At a young age he began playing keyboards and writing songs for various rock bands in the New Jersey music scene. His early education included analysis of songwriting. It was a natural evolution, as he quickly wore out his recordings of some of the great musicians of the day: The Beatles, Genesis, ELP, The Rolling Stones, Bob Dylan, and many more.
He pursued his growing interest for Classical Music through the study of Composition at the Juilliard School in NYC, private studies with American composer Stanley Wolfe. Dusty completed a Bachelors of Music from Mannes/The New School in NYC. Dusty was awarded a prestigious scholarship for further study at the Aspen Music Festival and School, and later received a position as a "Participating Composer" in the NYU/ASCAP Film Scoring Workshop. He recently scored two documentary films, "Prayers of the Ancient Ones," and "Contemporary Days" and both are in current release worldwide.
Dusty has been ASCAP member since 1989. He has collaborated with other songwriters, teaming up with the best to write and produce, including Franke Previte ("I've Had the Time of My Life" - Dirty Dancing).
Through his production company, Vespers Music, he writes, produces, arranges, and records both his own, and other artists' music. He has composed original pieces for television commercials and TV show theme songs. Dusty's music and sound design can also be found on several Industrial and Educational projects including promotional DVD's and new product announcements (trade show films).
Known for his skilful horn and string arrangements, Dusty arranged several large-scale performances including "Beatles Bash," a note-for-note symphonic recreation of the original songs, the "British Invasion," featuring an array of hit songs of British origin on the American charts throughout the years, "Glen Burtnik 'On Canvas'," a PBS TV Production, several Glen Burtnik & Friends Xmas Xstravaganza's, and more.
While professional performance, composition, arranging, and recording have been the core of his musical career, Dusty has always taught music and piano throughout the years with great passion and enthusiasm. He is truly excited to have joined the Mohawk Faculty in 2013 to contribute to the success of his students in this outstanding musical program.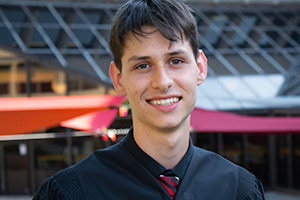 Garrett Lajoie
Garrett Lajoie is a songwriter, guitarist and Mohawk College graduate. Introduced to the guitar at age 9, Garrett quickly discovered his love of music in all styles. Recipient of the Academic Achievement award at Mohawk College's Celebration of Learning Event, Garrett currently works as an Instructor with An Instrument For Every Child, leading classes for youth in ukulele, guitar, the 'Jambassadors' rock band program, and the new Beats By U! music production program.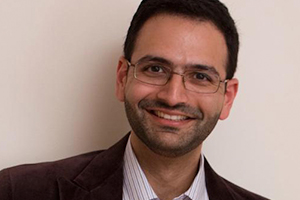 Jamshed Turel
Originally from Mumbai, India, Jamshed Turel received his Bachelors and Masters of Music in violin performance, computer science and music theory from Indiana University, where he studied with Mauricio Fuks and Federico Agostini. At age thirteen he was the youngest player admitted to the Bombay Chamber Orchestra, and in 1994 he became the youngest concertmaster of the Bombay Players Orchestra. Pursuing his interest in orchestral playing, he later served as the concertmaster of the Terre Haute Symphony Orchestra, and Ensemble du Monde in New York City. He has subsequently been invited to guest lead orchestras in New York, Chicago, Houston, Dubai, Toronto, the Bahamas and London, as well as having performed as a soloist in several concerts across North America, Europe and Asia.
Jamshed's performance experience has extended to musical theatre, where he has performed in the pit for several Broadway and touring productions, including Beauty and the Beast, South Pacific, Les Misérables and Phantom of the Opera. Combining his musical theatre experience and passion for working with youth, Jamshed currently serves as the music director for Burlington Student Theatre in Burlington, ON.
A versatile composer and arranger, Jamshed is the co-founder of ArtistWorld Publishing, and has worked extensively in the film, television and the video game industry. Among his credits include work on over 120 television episodes, 15 films and 2 video games for Disney, Cartoon Network, CBC, National Geographic and the National Film Board of Canada. As an orchestrator and music editor, his work with Campagn'Arts Media on the scores for the Radio-Canada hit show Providence were twice nominated for a Gemini Award for Best Music: Drama Series in 2009 and 2010.
With a keen interest in research and pedagogy, Jamshed has written numerous articles and has been awarded several private, provincial and federal grants from the Canadian government to research film music, music technology, and augmented & virtual reality in music teaching. In 2011, he was awarded the prestigious Saint-Georges Award of Distinction by the French government for his contributions in research and restoration of French music from the late 18th-century.
Currently Jamshed is the Coordinator of the Music Department at Mohawk College. He is an AVID Certified Pro Tools Instructor, and has won several awards for his teaching at McGill University and at Mohawk College, and is a multiple recipient of Hamilton's Industry Music Award.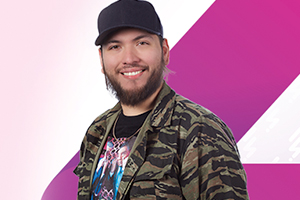 Joey Castillo
Radio Personality: 95.3 Energy FM
Joey Castillo is currently the weekend/ swing announcer for Energy 95.3 (formally Fresh Radio). He also co-hosts the "Homegrown Sounds" Podcast (with Nancy Birko), under the Corus umbrella, which highlights some of the rising talent coming out of Hamilton! After graduating from Humber College's broadcasting program, Joey landed a job with Newcap Radio (now Stingray) as a street team member. His experience also includes working with 93.5 The Move (Toronto) and hosting a radio show out of Yorkton, Saskatchewan!
@unclejoeyy
Judy Marsales
Judy is the proud mother of two married daughters and loving grandma of two grandsons and one granddaughter. Judy has enjoyed 38 years of active real estate involvement and celebrated 30 years as Broker/Owner of Judy Marsales Real Estate Ltd. in January. Judy is a former MPP representing Hamilton West from 2003 to 2007 in addition to being Past President of the Hamilton -Burlington Real Estate Board, The Hamilton & District Chamber of Commerce, and the Hamilton Business Executives Organization, She has been the recipient of many awards such as 2011 Inductee into the Hamilton Gallery of Distinction, Honorary Life Member of the Realtors Association of Hamilton Burlington in 2003, Athena Award in 2001, Female Entrepreneur of the Year in 1995, Award of Merit from the Realtors Association in 1987. Judy has been a director of many Boards of Directors including a short stint on HECFI. Currently, Judy sits as an advisor on the Hamilton Economic Summit, The Ontario Association of Former Parliamentarians, The Hamilton Music Strategy Team, The Hamilton All Star Jazz Band, The Mohawk College Advisory Board, and the Hamilton & District Chamber of Commerce Government Affairs Committee, the Hamilton Music Collective in support of an Instrument for Every Child. As a proud Hamiltonian, Judy enjoys promoting Hamilton through her radio show "Sold on Hamilton". Music is a passion and Judy sings regularly with a group known as Judy and The Noteworthies - performing every Wednesday at The Coach & Lantern as well as several other local venues. Judy is also proud to be a member of the St. Joseph's Choir. Judy enjoys supporting many organizations and volunteered as an Elvis singer in support of Theatre Aquarius as well as hosting a music night called Paint the Town Red in support of the Bob Kemp Hospice.
Kojo Damptey

Kojo Damptey is an award-winning singer/songwriter born and raised in Ghana. His music strands genres from hip-hop, highlife music, soul music and funk. He fuses these different genres of music to create what he calls Afro-Soul.
His music is filled with poignant lyrics meant to address societal issues in an attempt to enact change in the world.
His debut album "Daylight Robbery" was released in October 2013 and featured the likes of Canadian Winter, Sara London, Lee Reed and Mother Tareka. The record won Pop recording of the year at the 2015-Hamilton Music Awards.
He is scheduled to record his sophomore album titled "Giants: Stories of Existence, Resilience & Resistance". The album is a decolonizing creative process aimed at using music to capture the myriad experiences of people of color. The album builds on the tradition of resistance and resilience that people of color around the world have shown in the fight to combat the ill effects of colonization. It will be released in 2018 to celebrate the life of Amilcar Cabral one of Africa's anti-colonial leaders.
The album will feature fellow Ghanaian musicians Mutombo da Poet and WanLov the Kubolor. Other featured musicians on the album include Hip-Hop group Canadian Winter and Syrian born rapper Mother Tareka.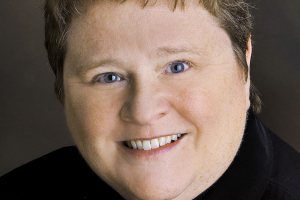 Laura Thomas
Laura Thomas is a conductor, arranger, composer, percussionist and teacher. She is Music Director of the Niagara Youth Orchestra and the Dundas Valley Orchestra, as well as Artistic Director of the Hamilton/Niagara area WomEnchant Chorus and Hamilton's Singin' Women Choir. She is also Principal Percussionist of the Niagara Symphony Orchestra. Along with acclaimed flutist Douglas Miller, she developed the Flutes en Route! programs of orchestral, ensemble and educational concerts.
Her guest conducting appearances include Symphony on the Bay, the Huronia Symphony, Etobicoke Philharmonic, the North York Concert Orchestra, and the Bard Chamber Orchestra. Laura holds a masters degree in conducting from New York's prestigious Bard College, where she studied with Harold Farberman. She is also a graduate of Hamilton's Mohawk College and McMaster University, where she studied percussion and composition.
Laura has performed with many ensembles throughout Southern Ontario and Western New York, including the Buffalo Philharmonic, the Hamilton Philharmonic, the Te Deum Orchestra, and the Aradia Ensemble. She is a member of Niagara's popular eclectic folk/blues band BroadBand, and performs regularly with her Vintage Jazz ensembles.
As a composer, Laura has written music for symphony orchestras, choirs, small ensembles, jazz groups and solos. Her compositions and arrangements can be heard in the orchestra and ensemble repertoire of Flutes en Route! featuring Douglas Miller and in the performances and recordings of BroadBand. In 2012 she composed and recorded the soundtrack for the play "Bullying Hurts" by Monica Dufault and produced by Mainstream Services in St. Catharines and, in March 2013, her Concerto for Jazz Trio and Orchestra was premiered by John Sherwood and the Niagara Youth Orchestra.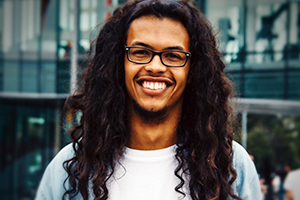 LTtheMonk

LTtheMonk is a hip-hop artist originally from London, England, who currently resides in Hamilton, Ontario. He describes himself as 'London made, East-Coast trained' to pay homage to his home city, as well as the New York MCs who were his inspiration to start rapping at a young age. His latest project 'The Dark Side Of The Monk', inspired by Pink Floyd's 1973 classic 'Dark Side Of The Moon', is available now on iTunes, Spotify and all major streaming sites. Alongside 'The Dark Side Of The Monk', LT released his debut commercial album 'Monk in London' in 2015, which was praised for its eclecticism within hip-hop (one review described the album as 'a bit of a musical rollercoaster... There's a track for every hip-hop lover'), and for LT's introspective lyrics and strong use of wordplay.
Nathan Fleet
Nathan Fleet is a professional musician, filmmaker and educator from Hamilton Ontario Canada. He runs the Hamilton Film Festival and the entertainment production company Blue Pick Media.
LOVE HATE CITY, his latest music offering, is a rock album with a few eclectic surprises.
photo by: Alex Zafer
Nicholas Paolone
Having completed Mohawk College's Applied Music Preparatory program, Nicholas is entering the Applied Music program as a classical vocalist. He has been performing in musical theatre for the past five years, and has cherished every moment of it. Nicholas is originally from Brampton, Ontario, and attended St. Thomas Aquinas Secondary School, joining the Regional Arts Program (Vocal). From there, he started doing community theatre with Brampton Music Theatre, and has had the pleasure to work with multiple theatres around Ontario. Nicholas participated in "Illuminite 2018" in downtown Toronto and, in Newmarket, played one of the leads in the charity event "Stage a Breakthrough" – a show to raise awareness of mental health. Nicholas also has performed in musicals such as "Hairspray" (Edna Turnbald), "Les Misérables" (Jean Valjean), and "West Side Story" (Diesel), among others."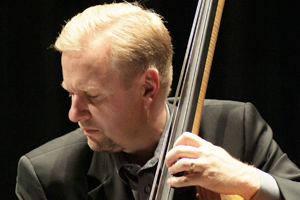 Pat Collins
Pat Collins was raised in Qualicum Beach, B.C. He attended Malaspina College in Nanaimo, B.C., and in 1986 received a grant from the Canada Council to attend the Berklee College of Music, in Boston, Ma., where he studied for two years. In 1988, Pat moved to Toronto, where he has been very active on the Canadian jazz scene, performing with great musicians such as Oscar Peterson, Dizzy Gillespie, Joe Henderson, Herb Ellis, Lee Konitz, Jimmy Cobb, Ed Bickert, Rob McConnell, Moe Koffman, Oliver Jones, Peter Appleyard, Diana Krall, Don Thompson, and many others. He has appeared as a sideman on approximately fifty recordings.
In January, 2005, Pat released his first CD as a leader, on Cornerstone Records, entitled "In The Moment" featuring some of Canada's premier jazz musicians, Mike Murley, Reg Schwager and Barry Elmes. The CD has received rave reviews, including "In The Moment is a CD that's very easy to like", (Richard Bourcier, JazzReview.com), and "This is a classy contribution to the jazz canon", (Geoff Chapman, Toronto Star). The Pat Collins Quartet was nominated for a 2005 National Jazz Award as "Acoustic Group of the Year", "Album of the Year" in 2006, and Pat was nominated as "Acoustic Bassist of the Year" in 2005 and 2006.
In addition to his busy performing schedule, Pat is also in demand as an educator and clinician. Pat joined the full time music faculty of Mohawk College, in Hamilton, Ontario in September 2005, and is also very active as a clinician and adjudicator across Canada. He also teaches at the Kincardine Summer Music Festival, the Humber College Summer Jazz Workshop, and taught at "The" Jazz Camp, in Parry Sound, Ontario for fifteen years.
Rachael Finnerty
As a credentialed music therapist, and registered psychotherapist, Rachael has been involved in the music and health industry since 2001. Before moving to Hamilton in 2007, Rachael was employed as a music therapist at Sunnybrook Hospital working in general medicine and the residential facility where she completed research re: music therapy as an intervention for pain perception. In recognizing the positive impact of music therapy, Rachael has initiated music therapy programs in over 30 facilities, including McMaster's Children's Hospital, as well as creating and teaching the music therapy courses taught at McMaster University. Rachael was the president of the Music Therapy Association of Ontario from 2010-2014. Her interest in the impact of music in people's lives lead to her involvement in the program An Instrument For Every Child, of which she is the Education Consultant. In supporting music and health research, Rachael is the co-chair for the Take Your Seat campaign for the LIVElab at McMaster University. Her passion for continually learning and developing as a professional was the motivation for founding the Ontario Music Therapy Academy.
Dick Richie
Dick Richie has been playing music in the Hamilton area for over 20 years. Dick started out as a singer/frontman for such bands as Ten Til Tuesday, The Keepers and Civilian before embarking on a solo acoustic career. In an effort to stand out from other solo performers, Dick learned to play a cojon and tambourine using footpedals to accompany himself. A self-taught musician, he can be found in the Hamilton area playing local pubs and restaurants.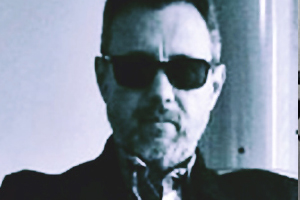 Rob Lamothe
The Toronto Star says "Rob Lamothe is a mercurial artist who slides effortlessly from rustic roots music to soulful country pop to full-blown rock". Exclaim Magazine said, "Rob possesses a strong country soul voice and dramatic knack for storytelling... and skills that most songwriters dream of possessing". Rob has seen his songs on the Billboard Charts in the US. and on hit T.V. shows all over the world. Rolling Stone Europe Magazine said that Rob has an "out of this world soulful voice". 

Rob has shared stages with everyone from Guns 'n' Roses to members of the Toronto Symphony Orchestra and he has had the privilege of collaborating with world-class Indigenous artists like Santee Smith, Logan Staats and The Ollivanders. Rob has toured throughout Europe close to 30 times. Recently, Rob's Los Angeles-based rock band, 'Riverdogs', signed a record deal with a label based in Milan, Italy, and the resulting album, 'California', was released in 2017 to world-wide critical acclaim.

Rob has been performing and creating with his sons Josh and Zander, and his daughter, Rose throughout most their lives. A few years ago, the four of them began recording songs for a project called 'And The River Reveals Herself'. The CD that came out of the project features ten intimate songs about birth, loss, love, adaptation, death, second chances, joy, heartbreak, hope, acceptance, forgiveness, and more. 'And The River Reveals Herself' was released in 2018 while Rob and Josh were touring The Netherlands and Belgium. Rob then headed off to Germany for some solo shows. 2018 also marked Rob's fifteenth year on the faculty at Interprovincial Music Camp, where he runs the Songwriting Camp he developed for young artists aged 10-18.