Technology
Whether you want to develop software, design video games or learn about systems that drive business and industry, we have expertise in the technologies that are shaping the world. 
Choose your Technology program
Co-operative Education Options
NEW! Degree program
Aviation
Biotechnology, Chemical and Environmental 
Building and Construction
Computer Science, Information Technology and Electrotechnology
Electrotechnology and Mechanical
Graduate and Professional Studies 
Previous postsecondary education is required for admission to an intensive diploma, graduate certificate or degree completion program. Check out the Graduate Certificates brochure or review the program's web page for more information.
Don't have the admission requirements?
Visit our website for a full list of programs at Mohawk. Interested in pathways to and from Mohawk? Visit out Pathways and Credit Transfer website to learn more. 
Connect
Need help?
Watch
Learn about our programs and hear from our students, faculty and alumni
Bachelor of Digital Health (Honours)
Faculty from our NEW DEGREE program in Digital Health. Learn and apply information technology principles including software development, networking, operating systems, user interface design and databases to the field of digital health. We will discuss what you can expect in the program, including experiential learning, and career opportunities.
Mechanical & Electrical Engineering Technology
Discover more about Mohawk's Mechanical and Electrical Engineering Technology programs in this faculty-led information session.
Computer Science & Information Technology
Are you considering a career in computer software support or development, networking or engineering? Learn how Mohawk can provide you with a solid foundation to launch your career in this faculty-led information session.
Biotechnology & Chemical Engineering
Learn more about Biotechnology and Chemical Engineering programs in this Virtual Information Session with George Miltenburg, Associate Dean of Chemical, Environmental, Biotechnology.
Building & Construction Sciences
Learn more about Architectural and Civil Engineering Technology/Technician and Urban and Regional Planning Technician - Geographic Information Systems (GIS) programs. Faculty answer questions and discuss what you can expect in September.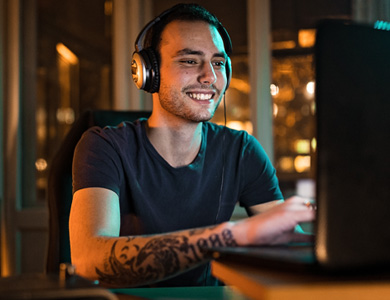 Register for a College Information Session!
No problem! Sign up for one of our upcoming Information Sessions to learn more about Mohawk's programs, how to apply, students services and get your questions answered!​
Additional Resources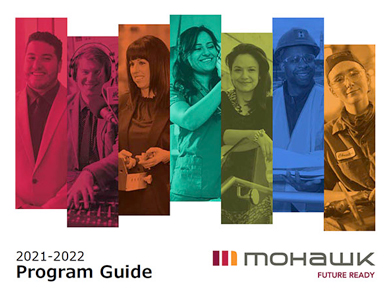 Download our Program Guide
Want easy access to all full-time program information? Download our Program Guide PDF for an at-a-glance view of admission requirements, start dates and career outcomes for our certificates, diplomas and degree programs.​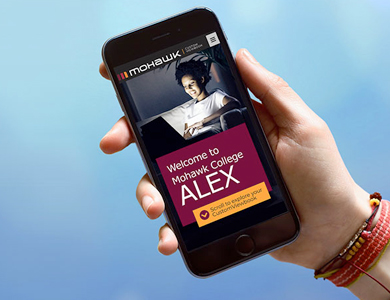 Create your Custom Viewbook to win a $500 Amazon Gift Card!
Creating your Custom Viewbook is as easy as 1, 2, 3! Explore programs, select your interest and create your custom viewbook. Save time and get the information you need to learn what Mohawk is all about. Instant, online and delivered to your inbox.
One prize of a $500 Amazon Gift Card will be randomly drawn on August 31, 2021.
Create your Custom Viewbook now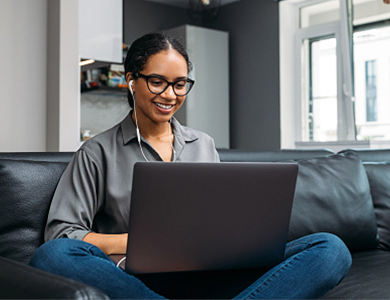 Explore Programs and Career
Take a short quiz to find programs suited to your interests and personality.