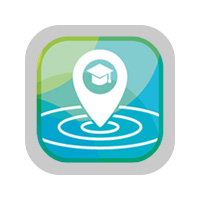 MoCoModal
---
think outside the car
The Mohawk College Multi-Modal Travel Plans (MoCoModal) recommend different travel options available to you to get to campus. The College is dedicated to decreasing the number of single-occupancy vehicles travelling to campus each day by empowering staff, students and faculty to consider alternative modes of travel.
How to use the Profiles
To find out your travel options:
Step 1: Find your neighbourhood on the map below
Step 2: Click on the coloured shape closest to where you live
Step 3: Click on 'View your commuter profile' in the pop-up message
Step 4: Review your profile to start saving cash and reduce your environmental impact. To download your profile, right-click on the profile and select 'Save As'
Alternatively, select your neighbourhood from the list at the bottom of this page.
If your trip originates in the City of Hamilton

View MoCoModal Hamilton Origins (opens new window) in a larger map

View MoCoModal Travel Plan Map - Outside Hamilton (opens new window) in a larger map
The profiles will be continually updated as new travel options become available.
Why use sustainable modes?
Using sustainable modes of transportation is beneficial to you, the community and the environment. These modes will:
Help you save on costs like parking fees and gas
Reduce your carbon footprint, helping the college achieve its goal of a 30% carbon reduction by 2020
Reduce traffic congestion in the community and region
Relieve parking pressures we have on campus
Profiles
The following is a listing of the profiles linked to in the maps above.