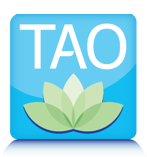 Therapist Assisted Online (TAO) is an interactive, dynamic and easy to use web-based program that provides assistance for addressing issues such as anxiety and depression and other common concerns that can be experienced during the time you are student at Mohawk.
TAO is based on well-researched and highly effective strategies for helping you to help you deal with day to day life.
Each week, you will watch short videos, complete exercises that help you build new skills to cope with life stressors. TAO exercises can be completed on a smart phone, tablet, or computer on a schedule that suits your needs 24/7.
TAO allows you to get effective treatment when your schedule, or life, makes it hard to meet with a Mohawk counsellor. You will have access to highly effective therapy modules 24/7.
TAO is available to be completed on your own time for preventative care or if you feel like you would require some additional support, you can email counselling [at] mohawkcollege.ca to schedule a meeting with a counsellor to go through your results at anytime.
Try TAO now for free by logging in on the TAO website. If you have questions feel free to contact us: counselling [at] mohawkcollege.ca.