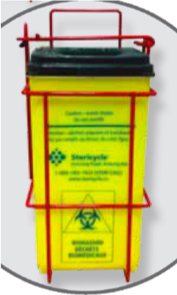 Used needles (also referred to as "sharps") have the potential to cause injury or illness to Mohawk students and employees through unintended contact that breaks the skin surface if not disposed of safely. This scenario may occur if needles are thrown in trash bins, washroom floors, flushed down washroom drains or on the grounds outside campus buildings.
In order to reduce the opportunity and likelihood of unintended contact with needles, Mohawk College has embarked on a pilot project to encourage safe disposal of needles on our campuses.
Mohawk College has installed sharps disposal containers in several universal, single occupant washrooms locations to encourage safe disposal practices. These containers are designed to receive the sharps and prevent access to the disposed product.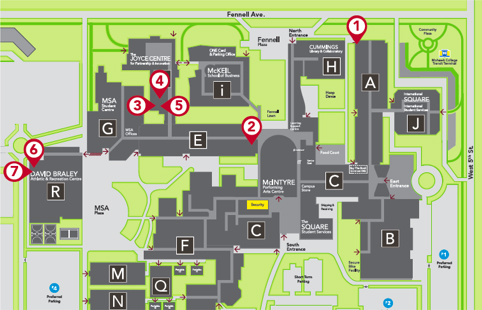 Fennell Campus Locations
A-Wing (Room A130)
E-Wing (Room E128)
Joyce Centre (Room EA004)
Joyce Centre (Room EA104)
Joyce Centre (Room EA204)
DBARC (1st Floor across from the Membership Desk)
DBARC (2nd floor gym)
Stoney Creek Campus Locations
A-Wing (Adjacent to Security Office)
What to do if you find a needle on campus
If you find a needle on campus, do not pick it up as it could pose a health risk. Instead, please notify Security ext. 2003 or the Facilities Help Desk ext. 4742 immediately.
Container replacement process
Mohawk's Occupational Health and Safety team will monitor the status of the containers and arrange for safe pick up and disposal.
Questions?
Contact Vijay Patel, Manager Health, Safety and Wellness 905-575-1212, ext. 2225 | Vijay.patel4 [at] mohawkcollege.ca