Priority for Admission
Applicants are to be offered admission into oversubscribed programs according to the following order of preference:
Residents of Ontario
Residents of provinces and territories in Canada
Other applicants
Questions about accepting your offer? Contact our admissions team by email or by calling 1-844-767-6871
Competitive Programs (Oversubscribed Programs)
In some programs, Mohawk receives more qualified applicants than can be accommodated. Selection will be based on:
Equal consideration date After equal consideration date, applications are considered on a first-come, first-served basis, providing there are still vacancies in the program(s) of your choice.
Ranking of grades in required subjects
Additional criteria such as portfolios, questionnaires and information sessions may be required
Competitive programs have more applicants than there are spaces available. You must apply for these programs before the equal consideration date to be eligible for the first round of offers — see important dates above. Late applications will be considered pending space in the program.
Selection to competitive programs is based on the average of your highest senior level final grades in the required courses. Additional selection criteria may be applied for some programs. Possession of the minimum admission requirements does not guarantee admission to the program. Priority is also given to applicants in the following order:
Permanent residents of Ontario
Permanent residents of other Canadian provinces or territories
International applicants
View the Offer Dates for Late Release Programs
Checking your Applicant Status
Go to MyMohawk and enter your username and password. 

Your MyMohawk username is your MohawkID (your student number) and password is your 1-time-use password, provided on your letter of acknowledgement. 

If you have accessed your Mohawk College email in the past and changed your password, please use your Mohawk College email password instead of the 1-time-use password above.

Click on the "Applicant" link in the menu
Under "My Application" select "Check My Application Status"
Monitor your program choices, eligibility, and more on the Application Status page.
Receiving Your Offer of Admission
September start
Mohawk College will make offers of admission starting November 1. Wait lists for oversubscribed programs will be established on  February 1, and additional offers may follow at a later date depending on the number of confirmations. If you applied to multiple programs at Mohawk, you may receive more than one offer of admission.

For most programs, Mohawk will continue to accept applications and make offers of admission after November 1 on a first-come, first-served basis.
January start
Applications received by Ontario Colleges on or before June 1 are considered equally. Applications received after June 1 will be considered on a first-come, first-served basis.
Confirming Your Offer of Admission
Accept an offer of admission and confirm online with Ontario Colleges by the due date on your offer letter. You may confirm one Mohawk program and maintain your place on a wait list for another Mohawk program.
If you are currently completing required subjects, you will be admitted on the condition that you complete academic subject requirements, plus any additional criteria such as portfolios and/or questionnaires may be required.
Offer of Admission Disclaimer
Mohawk College, at its sole discretion, reserves the right to alter information, including but not limited to, modifying program availability, program length, campus locations, or curriculum, or to adjust fees, admission requirements, policies or procedures at any time. The College would make such changes to meet competencies in the job market and/or as prescribed by its governing Ministry, or for budgetary reasons or for other reasons it deems necessary. The College reserves the right to withdraw an offer of admission both prior to and after its acceptance by an applicant or student because of insufficient applications or registrations, over-acceptance of offers of admission, budgetary constraints, or for other such reasons. Prompt notice will be given to all affected applicants and students. The College shall not accept any liability for the consequences of these changes.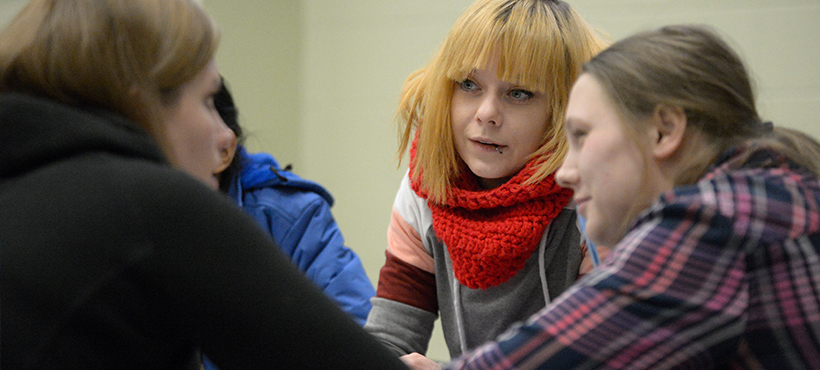 Become a Mohawk student in 5 steps