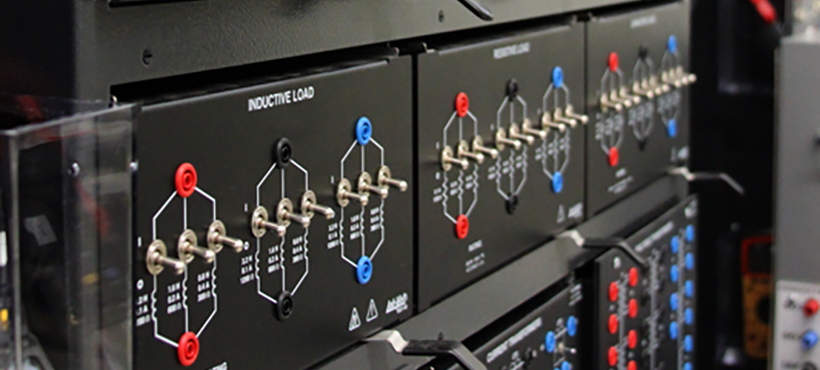 The Energy & Power Innovation Centre collaborates with industry on applied research projects related to sustainable energy integration and storage,  power protection and control (Smart Grid), and smart home automation.   
About the Energy & Power Innovation Centre
Energy & Power Innovation Centre supports industry innovation in the energy and power sector by partnering with Canadian companies and start-ups, utility providers  and multi-national companies on applied research and development projects. The  team includes highly specialized  researchers, professional engineers, technologists, technicians and co-op students who work to evaluate, develop and refine technologies required for modernization of electrical power systems. 
Learn more about our available project opportunities (client eligibility will vary depending on funder).
ideaworks [at] mohawkcollege.ca (subject: Partnering%20with%20the%20AMRC) (Contact us to become a client or partner)ideaworks [at] mohawkcollege.ca (.)
Current Mohawk Students
Want to volunteer in the lab? ideaworks [at] mohawkcollege.ca (subject: Mohawk%20Energy%20Research%20Centre) (Contact us directly.)
Want to use the equipment for your capstone project? ideaworks [at] mohawkcollege.ca (subject: Mohawk%20Energy%20Research%20Centre) (Contact us directly.)
Want to use the equipment for your business idea? surge [at] mohawkcollege.ca (subject: Business%20idea-3D%20Printing) (Contact SURGE.)