Chair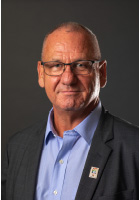 Bill Chisholm
"Having graduated from Mohawk myself over 38 years ago, the wonderful experience provided by the school gave me the education and preparation I needed to help me achieve my career ambition.
Read more
Looking forward, I now welcome the opportunity to work with the Board of Governors on the ongoing evolution of this great school and in helping others achieve their own career ambitions."
William (Bill) T. Chisholm Bill Chisholm is President and CEO, of Samuel, Son & Co., Limited.
Bill has spent his entire career in the steel industry. Prior to joining Samuel, Bill was with Dofasco and then ArcelorMittal. From 1980 to 2001, he served in a number of increasingly senior operations roles at Dofasco, which culminated in his appointment as President, Tubular Products Division. Soon after, he was promoted to Chief Operating Officer, ArcelorMittal Tubular Products, where he integrated the North American operations of Dofasco with the assets of Mittal Steel. He was responsible for three business units, employing more than 10,000 people and operating 26 plants in 13 countries on four continents. From 2009, until mid 2013, Bill served as Chief Executive Officer for ArcelorMittal, Mexico. He was responsible for the largest integrated steel mill in Mexico, producing four million tons of products for the global market.
Bill is a graduate of Mohawk College in Chemical Engineering Technology, and has continued his education at both McMaster University and the Ivey School of Business. 
Vice Chair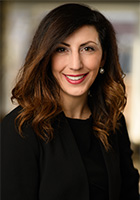 Anna Filice
"It is my honour and privilege to be able to serve on the Board of Governors for Mohawk College, an institution which is critical to the Hamilton Community and which demonstrates leadership in innovation and in providing an exceptional student experience.
Read more
I look forward to working with my Board colleagues and the Mohawk leadership team to continue to advance the priorities of the college".
Born and raised in Hamilton, Anna Filice is an accomplished leader with proven success in organizational development, strategic planning, change management and governance.
A York University graduate, Anna has an Honours BA in Linguistics and French, a post-graduate Diploma in Human Resources Management, and holds an M.B.A. She brings diverse experience from various industries including both the public and private sectors where she has overseen various human resources and corporate service departments. With a focus on systems modernization and business process improvements, Anna has led numerous transformational initiatives in her past roles as Chief Administrative Officer for the Hamilton Police Service and as a senior Human Resources Director with the City of Hamilton.
In addition to Mohawk College, Anna also sits on the Board of Directors for the Hamilton Chamber of Commerce and the Dr. Bob Kemp Hospice.

Governors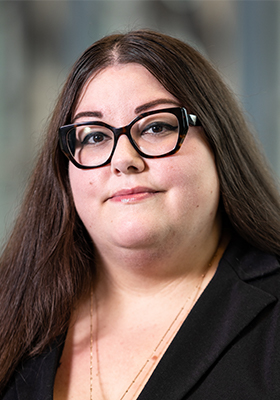 Amanda White
Amanda White is First Nations, Ojibwe with family from Wiikwemkoong Manitoulin Island and was born and raised...
Read more
...in Hamilton, ON. Amanda has worked with Indigenous Student Services (ISS) at Mohawk College for more than 11 years, supporting Indigenous learners on their educational journey. As the Manager of Indigenous Student Services, she oversees and supports the ISS team in their mission to reduce barriers and support Indigenous learner access, transition, retention, and engagement towards graduate and employment success. 
Amanda is always looking for ways to collaborate with and support Indigenous learners, the community, and the college in ways that align to the college's strategic priorities and commitment to the Indigenous Education Protocol. She has built meaningful relationships with the Indigenous community and serves on internal and external committees including the Hamilton Wentworth District School Board's Indigenous Education Circle, the Mohawk College Indigenous Education Council, and the Homeward Bound Advisory Committee with the Hamilton Regional Indian Centre. One of the projects Amanda is most proud of is the Pathfinder Indigenous Youth Program. Pathfinder's goal is to de-mystify postsecondary education, and focuses on Indigenous culture, identity, leadership and pathways to higher education. 
A lifelong learner, Amanda is a three-time graduate of Mohawk College from the Graphic Design - Creative, Comic Design & Scripting, and Event Management (Honours) programs. She holds a BA in English Language and Literature from Queen's University and is attending Brock University in Fall 2022 for a Bachelor of Education in Adult Education. 
"As an Anishinaabe person, alumnus of Mohawk College, and dedicated employee, I am honoured to join the Board of Governors to support the Mohawk College community. I am committed to bringing knowledge of the learner experience to support continued growth in a meaningful way through intentional relationship building."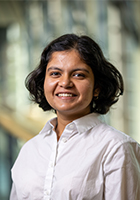 Akanksha Berry
"Education is the most powerful weapon you can use to change the world," this quote by Nelson Mandela has been the guiding compass of my life.
Read more
As a student of Mohawk College, I am honoured to be part of the Board of Governors and to take this
opportunity to use the platform to advance the interests of my fellow students. The student community is the foundation of Mohawk College. As a member of the Board, my priority will be to work for positive outcomes for students." 
Akanksha comes from a rural community in the Himalayan mountains. She shares a love of nature with her father, and sees the opportunity to come to Canada, "the land of dreams and Maple trees", as a life-changing experience for which she is very grateful. She believes the key to achieving your dreams is gratitude and it is important to show your appreciation in everything you do. 
Akanksha has a bachelor in journalism from the University of Delhi, Lady Shriram College for Women, and a masters in development studies with majors in economics and international political economy from the Tata Institute of Social Sciences, Mumbai. Throughout her studies she focused on policy-making, child welfare, and women empowerment through international organizations in India, Nepal, Kashmir, and West Asia. She is currently enrolled as a business student at the McKeil School of Business.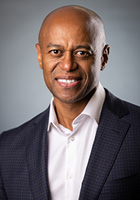 Brian Henry
"As a proud alumnus of Mohawk College, I am honoured to serve on the Mohawk College Board of Governors. Mohawk College was...
Read more
... influential in shaping me as a leader, so it is with great gratitude that I give back to the institution that was critical to my education and development."
Brian Henry joined Bird Construction as Chief People Officer in February 2020. With more than two decades of experience in Human Resources Management with leading organizations like SC Johnson, Dell Technologies and Yum Brands, Brian is committed to nurturing a safe, professional, and progressive culture for people to grow and thrive.
Brian is a strategic and influential business executive with the reputation for leading transformational change, designing best-in-class workplace cultures, fostering organizational trust and building high performance teams.
He holds a Business Administration Diploma from Mohawk College and obtained his Human Resources certification at the University of Toronto and Queen's University. He is a Master Practitioner for Heartstyles, which is a program designed to develop character and drive effective behaviour in leaders. Brian is also a member of the Human Resources Professionals Association Executive Advisor Council.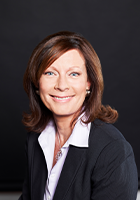 Karen Belaire
"I am honoured to have the opportunity to bring my experience to the Mohawk College Board of Governors. Mohawk is a pillar of the Hamilton community...
Read more
... and I look forward to working with my board colleagues and the executive team to advance the strategic priorities of the college." 
Karen Belaire is the President and Chief Executive Officer of Shared Services West, an organization specializing in supply chain optimization in the not-for-profit sector. Prior to joining Shared Services West, Karen served as the Chief Operating Officer at the Ontario Institute for Cancer Research, Chief Operating Officer at the London Health Sciences Centre and at St. Joseph's Health Care London, Vice President Administration for McMaster University and Vice President of Finance and Administration for St. Joseph's Healthcare in Hamilton and for Credit Valley Hospital in Mississauga. Karen holds a CPA/CGA designation and an MBA, and she is a Chartered Director. In addition to Mohawk College, she is currently serving as a board member with the Vineland Research & Innovation Centre (Chair), GS1 Canada, Centre for Surgical Invention & Innovation, and St. Joseph's Health System (International Outreach Program). Her past board experience includes Horizon Utilities, Theatre Aquarius, St. Peter's Hospital, CIMTEC, Trillium Gift of Life Network, McMaster Innovation Park, Gore District Land Trust, McMaster Museum of Art, HSCN, Kids Health Links Foundation and CAA Southwestern Ontario.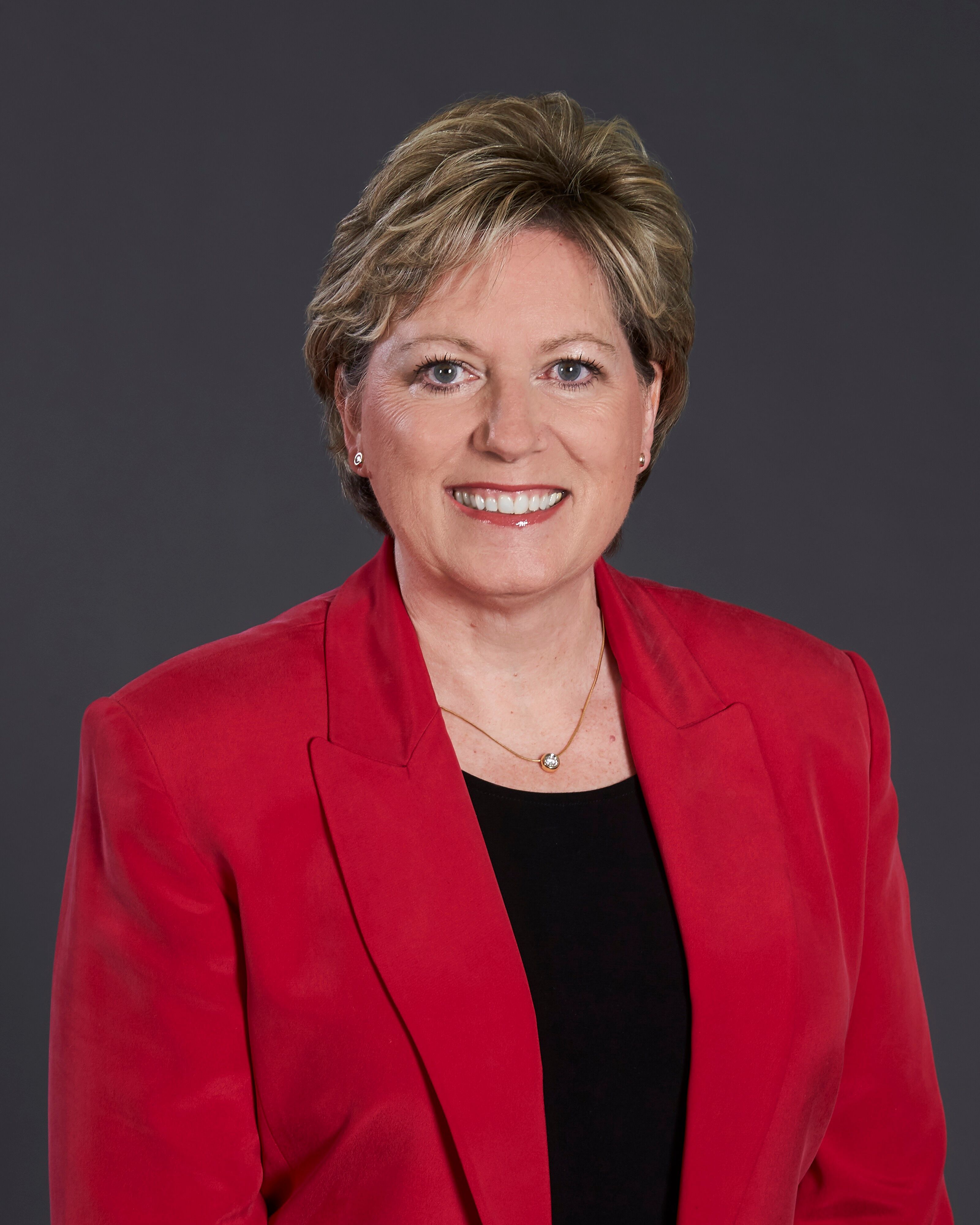 Kathy Lerette
I always credit my Mohawk College education for giving me the technical foundation that has powered my career. I am honored to be part of the Board of Governors...
Read more
... and utilize the experiences from my 40 year career in the energy sector to help shape the strategic direction of the College.
Kathy served as Senior Vice President, Business Transformation at Alectra Utilities, the largest municipally-owned electric utility in Canada. She also served as VP Utility Operations for Horizon Utilities, overseeing all aspects of Engineering, Construction & Maintenance, and Supply Chain Management divisions. She retired in October 2021, concluding a 40-year career in the energy sector.
Kathy holds a C.E.T. designation from the Ontario Association of Certified Engineering Technicians and Technologists and was inducted as a Fellow of the Association in 2019. She is Chair of the Electricity Human Resources Canada Board of Directors, and is an influential and leading voice for removing barriers to women in the energy sector.
Kathy holds two Mohawk College diplomas: Electrical Engineering Technician – Power (1994) and Electrical Engineering Technologist - Control (1997). She was named a Distinguished Fellow and Distinguished Alumni of Mohawk College in 2019.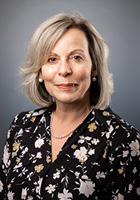 Lisa Knap
"After almost 20 years of classroom experience, including teaching here at Mohawk, I am honoured to use this knowledge to help the College continue its journey into an exciting future."
Read more
Lisa is an Educational Counsellor at Barclay Educational Services, a private guidance counselling firm for high school and postgraduate students located in Hamilton, Ontario.
Prior to joining Barclay, Lisa spent nearly 20 years teaching journalism at both the undergraduate and postgraduate level at Mohawk College and at Sheridan College in Oakville. Before beginning her teaching career, Lisa worked as a TV news reporter at various stations across the province including CHCH TV in Hamilton, and as a National News Writer for CTV.
Born and raised in Hamilton, Lisa holds a Masters in Mass Communication from the University of Leicester in the United Kingdom. She also studied Political Science and English at McMaster University, before studying journalism at Toronto Metropolitan University in Toronto.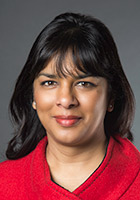 Mila Ray-Daniels
"It is a privilege to support Mohawk because collaboration, partnerships and community leadership align so well...
Read more
...with my own personal values and because I believe that the College is well-positioned to deliver on its commitments to student and graduate success at home and abroad." - Mila Ray-Daniels
Mila is the CEO of Head Injury Rehabilitation Ontario (HIRO), one of Ontario's foremost rehabilitation organizations serving people with mild to catastrophic brain injuries. She is an experienced leader with a background in health care, strategic communications and stakeholder relations. Her professional interests include collaboration between individuals and among organizations to better meet the needs of clients and families. Mila has a Masters in Leadership, Health, a Bilingual BA and also holds an Ontario College Graduate Certificate in Corporate Communications. She has been involved in the governance of several national and local organizations including Hamilton Health Sciences and the YMCA Hamilton Burlington. She and her husband, three children and dog Stanley, call Hamilton home.

Rocco Passero
"I am honoured to have this opportunity to give back to the Mohawk College community. As an alumnus and now…
Read more
... a Governor. I am very excited about our collective success in contributing to the path forward and supporting the college to continue to excel in a positive and engaged student and community experience."
Rocco is the Chief Information Officer (CIO) with the Land and Resources I&IT Cluster for the Ontario government. He is a recognized leader with extensive experience in business and information technology. Rocco champions change within the organizations he serves, leveraging partnerships to successfully drive service efficiencies, modern delivery models and employee inclusion.
Rocco graduated from the Mohawk College Engineering Technology program in 1990. He became a Mohawk College Alumni Award of Distinction in 2015, receiving the award in the Technology category. A lifelong learner, Rocco has continued his education at both the Ivey School of Business and the Queens Public Executive Program.
Rocco currently lives in Hamilton with his wife Connie and together they have two wonderful children, Alessandro and Julia.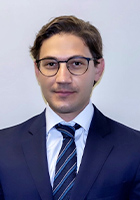 Shaun Padulo
"As the President of a Hamilton-based company, I believe community engagement is at the core of our success. It will be an honour to contribute to the college's growth and help...
Read more
...shape the future of our city and the next generation of students."
Shaun Padulo joined Heddle Shipyards in 2017 and assumed the role of President in June 2018.
Shaun has over 15 years of experience in marine, offshore contracting and shipyard operations. Starting his career as a deckhand on tugboats sailing on the Great Lakes, Shaun departed Canada in 2011 and held various commercial roles for the Dutch firms Dockwise Shipping B.V. and Boskalis Offshore B.V.
During his time at Dockwise, Shaun lived and worked in the Netherlands where he specialized in logistical management as well as the transportation and installation of offshore production structures. While at Boskalis, Shaun lived and worked in Houston, Texas, and focused on offshore installation projects, offshore decommissioning projects and subsea inspection, repair and maintenance projects.
Shaun is an alumnus of the Erasmus Universiteit Rotterdam, the University of British Columbia in Vancouver, and McMaster University in Hamilton. Shaun holds a Master of Science in Maritime Economics and Logistics.
As President, Shaun leads the Executive Team and is responsible for developing, communicating, and implementing the company's strategic plan, culture, values and vision.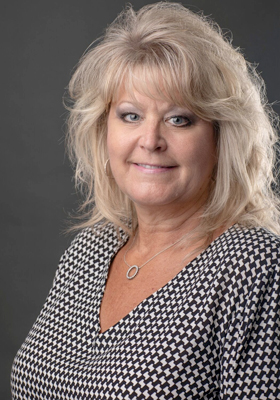 Tracey Richardson
"As an employee, alumnus and now a member of the Board of Governors, I believe that positive change can only...
Read more
...be achieved through participation, collaboration and accountability. I am excited for the opportunity to give back to a college and community that I have been proud to serve these past 23 years."

Tracey Richardson has been with Mohawk College for almost 23 years and for the past 11 years has supported students as a Student Success Advisor. Tracey is a proud graduate of the Television Broadcasting program. Tracey continues to upgrade her skill set and values the importance of life-long learning by completing and graduating with Honours from the Workplace Leadership and Counselling Techniques Certificates through Continuing Education.
As an enthusiastic, collaborative and active participant on various college initiatives and Student Success projects, Tracey feels that building strong relationships with our current & potential students, faculty, college resources and our community partners is vital to the success of the college. She believes it is the responsibility of every member of the college community, to engage, to connect and to be committed to the overall success of Mohawk College which is truly an investment in our future going forward. As an employee, alumnus and now a Board of Governor, she believes that 'positive change' can only be achieved through participation, collaboration and accountability and is excited about giving back to a college and community that has she has grown within over the years.
Tracey currently lives in Dundas with her husband Phil and together they have four wonderful children.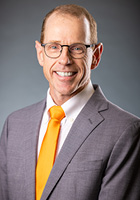 Wayne Collins
"It is a privilege to have a career in education and I consider myself very fortunate to be a small part of the great history of Mohawk College. Education is a lifelong journey,...
Read more
... and I would like to thank my students and co-workers for helping me grow as a human and continue to learn. It is a pleasure to be able to leverage these experiences as a member of the Mohawk College Board of Governors."
Wayne has been a full-time faculty member in Computer Science and Information Technology at Mohawk College since 1998, and has served as the program coordinator for Networking Systems students since 2014. A third-generation Hamiltonian, Wayne holds a bachelor of science from McMaster University, and both a diploma and a post-graduate certificate from Mohawk College. He is currently completing a Masters in Education with Central Michigan University.
Wayne believes that the student experience outside the classroom is very important. He has served as head coach of the college's Varsity Cross Country Team and as a judge with the Bay Area Science and Engineering Fair. He is currently assembling a team of students to compete against US Colleges and Universities in the Intercollegiate Ethics Bowl.
The proud father of four grown kids, Wayne is an avid runner with an impressive resume that includes four Boston Marathons and two Ironman races. When he is not in the classroom, you find Wayne running the trails of the Dundas Valley Conservation Area.
President and CEO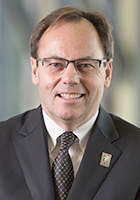 Ron McKerlie
Since 2014, Ron has served as President of Mohawk College and Mohawk College Foundation in Hamilton, Ontario.
Read more
Previously Ron served 10 years in the Ontario Public Service as Deputy Minister Open Government, Interim President of Orange Air Ambulance, Deputy Minister, Government Services and, Corporate CIO and Chief Strategist for Ontario.
Prior to joining the Ontario Public Service, Ron's career spanned 25 years in the private sector where he held senior executive positions with Rogers Communications and Bank of Montreal.
Ron holds a Master of Business Administration degree from Dalhousie University, an ICD.D designation from Rotman, is a Fellow of the Institute of Canadian Bankers and a graduate of Harvard Business School's Advanced Management Program.
Mr. McKerlie is a member of the Board of Directors for ORION and former Chair of the Board for World Vision Canada.
Contact Us
Trish Loomis
Executive Director, Office of the President
Phone: 905-575-1212 ext. 2434
Email: trish.loomis [at] mohawkcollege.ca