2019-2020 Members
Chair
Katrina McFadden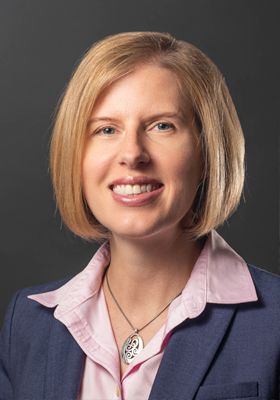 Katrina is Vice-President of People & Culture at TELUS – Canada's fastest growing telecommunications company. TELUS is committed to leveraging its world-leading technology to enable remarkable human outcomes in our all-connected world and has been consistently recognized as one of Canada's 10 Most Admired Corporate Cultures and Canada's Top 100 Employers. Prior to joining TELUS, Katrina was Vice-president, People and Culture, ArcelorMittal Dofasco, where she led the organization to be one of Canada's Top 100 Employers for five consecutive years as well as several other awards for the company's health, wellness and employee engagement programs.
Katrina holds a Bachelors of Applied Science in Chemical Engineering from the University of Waterloo as well as a Masters of Business Administration from McMaster University. She belongs to the Board of Directors for the McMaster University Alumni Association and is a member of several industry Human Resource groups. She enjoys being a mentor for future HR leaders and enjoys spending time in the outdoors with her family.
Vice Chair
Paul Pastirik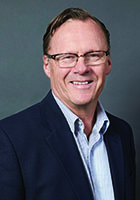 Paul Pastirik is currently a Strategic Executive at Bird Construction and a part time Board Member at the Ontario Energy Board. Prior to that appointment, he had a successful career in the Energy and Construction sectors where he held executive roles in Finance, Business Development, and Operations. He also held board positions at Ovarian Cancer Canada, Utility Contractors Association, and the Ontario Energy Association. Paul holds a Bachelor of Commerce in Finance and Human Resources from McMaster University and a Masters of Business Administration from the University of Ottawa. He became a Chartered Professional Accountant in 1982.
Governors
Bill Chisholm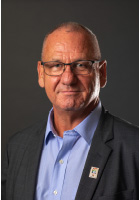 "Having graduated from Mohawk myself over 38 years ago, the wonderful experience provided by the school gave me the education and preparation I needed to help me achieve my career ambition. Looking forward, I now welcome the opportunity to work with the Board of Governors on the ongoing evolution of this great school and in helping others achieve their own career ambitions." William (Bill) T. Chisholm Bill Chisholm is President and CEO, of Samuel, Son & Co., Limited.
Bill has spent his entire career in the steel industry. Prior to joining Samuel, Bill was with Dofasco and then ArcelorMittal. From 1980 to 2001, he served in a number of increasingly senior operations roles at Dofasco, which culminated in his appointment as President, Tubular Products Division. Soon after, he was promoted to Chief Operating Officer, ArcelorMittal Tubular Products, where he integrated the North American operations of Dofasco with the assets of Mittal Steel. He was responsible for three business units, employing more than 10,000 people and operating 26 plants in 13 countries on four continents. From 2009, until mid 2013, Bill served as Chief Executive Officer for ArcelorMittal, Mexico. He was responsible for the largest integrated steel mill in Mexico, producing four million tons of products for the global market.
Bill is a graduate of Mohawk College in Chemical Engineering Technology, and has continued his education at both McMaster University and the Ivey School of Business.
Louisa Drost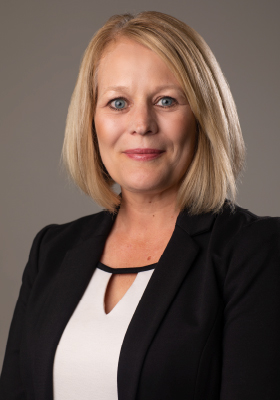 "Mohawk College educates a variety of students and provides skilled and successful graduates, who play an important part in the success of our local economy. I am looking forward to continuing to make a difference for the future of our students, employees and alumni through my term on the Board of Governors."
Louisa completed her Master of Science Degree in Mental Health Counselling and has dedicated her career to the field of Mental Health in both Canada and the United States. Louisa joined Mohawk College in 2012 as the Director of Student Wellness. Her commitment to promoting mental health and wellness, together with the initiatives she has led have had an enormous impact on students and colleagues at the college and in her community. Louisa has spearheaded programs and initiatives that are making a difference in other areas as well, including more awareness and education around sexualized violence and harm reduction, and partnering with local community providers to support students.
Louisa has served on many boards and has co-created an organization committed to helping individuals find wellness through movement. In 2019, she was a recipient of the YWCA Women of Distinction in the Health category and also received Mohawk College's Award of Excellence.
Louisa enjoys being active outdoors with her husband Jeff and their dog Rachel. She continues to mentor their two children currently completing their post-secondary education.
Mark Farrow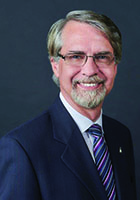 As Vice President of Health Information Technology Services (HITS) and Chief Information Officer for Hamilton Health Sciences, Mark oversees a twenty plus million dollar operating budget with a staff of over a hundred and fifty. He has written numerous articles and speaks at conferences across North America on hospital information systems, Radio Frequency Identification (RFID), Portfolio Project Management, mHealth and the electronic health record.
Named a 2014 Premier 100 IT Leader by Computerworld for his IT leadership and vision. He was also awarded the 2011 Health Care Chief Security Office of the Year, by the Editors of SC Canada Magazine at the SC Canada Congress, Data Security Conference and Expo (June 2011). Mark has been involved with numerous projects at a regional and provincial level including work on electronic health records and provides services to other hospitals and the Local Health Integration Network. Mark holds a Bachelor of Commerce in Finance and an M.B.A. in Information Management both from McMaster University.
Zack Feldman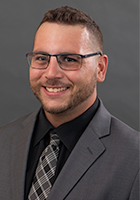 "As a Mohawk College Alumni and current student, I have seen the positive impact that Mohawk has had on fellow students during my journey from student orientation to graduation. I am honoured to have this opportunity to be able to give back to the College community. I will work to ensure that the voice of all students, past, present, and future, continues to be incorporated into the decision-making process."
After graduating with honours from Mohawk College in 2013 and 2014 with a diploma in Protection, Security, and Investigation and a post-graduate certificate in Advanced Security Management, Zack returned to pursue a three-year Business Administration – Human Resources Advanced diploma. Having completed his first two years on the Dean's Honour List, he is currently in his last year of the program. During his studies, Zack had the opportunity to work closely with the College community by working as a CSEP employee with the Mohawk HR Professional Development Team for more than a year, volunteering with Mohawk Student Life, the Sustainability department and Enactus Mohawk, attending the Mohawk Student Leadership Academy, as well as helping other students as a Peer Support Assistant.
Zack is a proud Hamiltonian living in the Landsdale area with his fiancée. He is passionate about climate change projects, giving back to the community, and initiatives that help marginalized individuals within Hamilton reach their full potential.
Kamala Kruse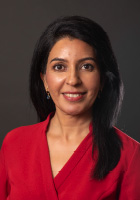 "As a long time teacher and learner at Mohawk College, I am grateful to have the opportunity to serve the college as a member of the Board of Governors. As R. Tagore said, " A teacher can never truly teach unless he is still learning himself. A lamp can never light another lamp unless it continues to burn its own flame." Kamala Kruse
Kamala is a professor at Mohawk College in the School of Engineering Technology. She also serves as a facilitator for the College Educator Development Program, training new full-time college faculty in southwestern Ontario. She is elected by the faculty to serve as an internal governor for 2018-2021.
In addition to her faculty perspective, Kamala brings a scientific mindset and culturally diverse background to the Board. She has both a Bachelors and a Masters in Chemistry from the University of California. She joined Mohawk College in 2005 after a career in the pharmaceutical industry, including at biotech pioneer and leader Genentech and Toronto biotech start-up Affinium Pharmaceuticals. She grew up in India, speaks several languages, and has lived in diverse environments ranging from a small village in rural India to big cities in Canada and the U.S.
Kamala is passionate about quality of education, faculty and student success, and the vital role of faculty in creating informed and skilled citizens of tomorrow. As a faculty member on the frontlines, she understands the needs of the college community and is honoured to have the opportunity to participate in strategic decision-making.​
Sheri Longboat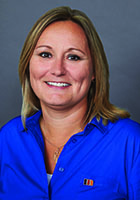 Dr. Sheri Longboat is member of the Mohawk Nation of the Six Nations of the Grand River; born and raised in east Hamilton. She has a passion for education, commitment to student success, and significant experience in educational programming and services, particularly those that support Aboriginal learners and their communities. As an educator and first-generation post-secondary graduate, Sheri is well aware of the challenges and opportunities students face in achieving their educational goals and career aspirations.
For 20 years, Sheri has worked with First Nations communities in land and resource management, and community-based education and training. She is an Adjunct Professor in Indigenous Studies at Wilfrid Laurier University, and an Assistant Professor at the University of Guelph in the School of Environmental Design and Rural Development where she conducts research and instructs Water Resources Management, Contemporary Aboriginal Issues, and Aboriginal Community Planning. She has held a number of educational positions including manager of Aboriginal Programs and Services at Niagara College, and program developer and coordinator with Six Nations Polytechnic.
Sheree Meredith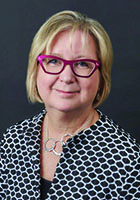 Sheree Meredith is Vice-President, Philanthropic Services for Hamilton Community Foundation.
In this role, she oversees development and donor services for the Foundation, helping donors achieve their philanthropic goals and desire to make a difference in Hamilton. For several years Sheree also oversaw HCF's grants and community leadership portfolio. Over her thirty-year career, Sheree has held a number of positions within both the non-profit and private sectors, including ten years as a faculty member at McMaster University and was the CEO of the Alzheimer Society of Hamilton and Halton and also spent a number of years providing consultation to national projects related to the arts, health, aging, and end of life care. She is also a registered 21/64 trainer.
She is married with four children and two grandchildren and is an active community member in Hamilton.
Sony Poulose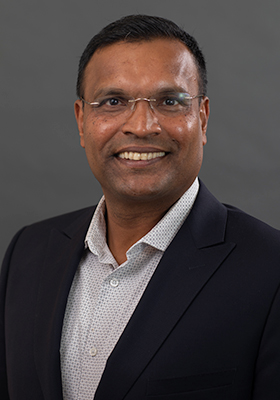 "Mohawk is a leader in innovative education. The campus is inclusive and diverse. It is truly an honour to serve as a Board member of this leading educational institution. I look forward to sharing my expertise in health care, education and research with the Board."
Dr. Poulose graduated from University of Florida with doctor of pharmacy. He immigrated to Canada in 2002 and has been practising as pharmacist in Hamilton for the last 16 years. He is currently working as the lead pharmacist at Sherman IDA Pharmacy, Hamilton and specializes in diabetes care, pain management and custom compounding.
Dr. Poulose has a great passion for teaching and research, he is an Advanced Pharmacy Practice Experience preceptor for University of Toronto, Doctor of Pharmacy program for the past 9 years. He is also a clinical preceptor for University of Waterloo, Doctor of Pharmacy program. He has done several research projects in the area of pharmacy practice and published research papers in leading journals.
Sony has served on the board of directors for various organizations including Ontario college of Pharmacists, Social Planning and Research Council (SPRC) of Hamilton, and Neighbour to Neighbour, Hamilton. He also received two prestigious awards, "Bowl of Hygeia" and "Exceptional Achievement in Research and Academia Award" from the Ontario Pharmacists Association for his contributions to the pharmacy profession and community services.
Mila Ray-Daniels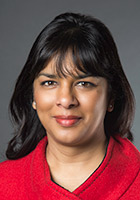 "It is a privilege to support Mohawk because collaboration, partnerships and community leadership align so well with my own personal values and because I believe that the College is well-positioned to deliver on its commitments to student and graduate success at home and abroad." - Mila Ray-Daniels
Mila is the CEO of Head Injury Rehabilitation Ontario (HIRO), one of Ontario's foremost rehabilitation organizations serving people with mild to catastrophic brain injuries. She is an experienced leader with a background in health care, strategic communications and stakeholder relations. Her professional interests include collaboration between individuals and among organizations to better meet the needs of clients and families. Mila has a Masters in Leadership, Health, a Bilingual BA and also holds an Ontario College Graduate Certificate in Corporate Communications. She has been involved in the governance of several national and local organizations including Hamilton Health Sciences and the YMCA Hamilton Burlington. She and her husband, three children and dog Stanley, call Hamilton home.
Tracey Richardson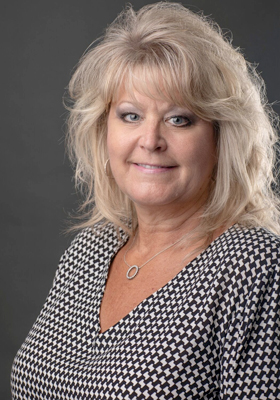 "As an employee, alumnus and now a member of the Board of Governors, I believe that positive change can only be achieved through participation, collaboration and accountability. I am excited for the opportunity to give back to a college and community that I have been proud to serve these past 23 years."

Tracey Richardson has been with Mohawk College for almost 23 years and for the past 11 years has supported students as a Student Success Advisor. Tracey is a proud graduate of the Television Broadcasting program. Tracey continues to upgrade her skill set and values the importance of life-long learning by completing and graduating with Honours from the Workplace Leadership and Counselling Techniques Certificates through Continuing Education.
As an enthusiastic, collaborative and active participant on various college initiatives and Student Success projects, Tracey feels that building strong relationships with our current & potential students, faculty, college resources and our community partners is vital to the success of the college. She believes it is the responsibility of every member of the college community, to engage, to connect and to be committed to the overall success of Mohawk College which is truly an investment in our future going forward. As an employee, alumnus and now a Board of Governor, she believes that 'positive change' can only be achieved through participation, collaboration and accountability and is excited about giving back to a college and community that has she has grown within over the years.
Tracey currently lives in Dundas with her husband Phil and together they have four wonderful children.
Raymond Simmons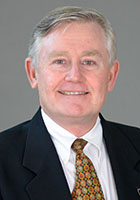 Raymond Simmons graduated from Mohawk's Electronics Engineering Technology program in 1978. He is currently the President of Darcor Limited, a manufacturer of casters and wheels located in Toronto and serves as Vice-President of the Institute of Casters and Wheels Manufacturers (Charlotte, NC).
Prior to joining Darcor, Raymond was President of CableTest Systems Inc. (Markham), founder and President/CEO of CRS Robotics Corporation (Burlington), President of ISRA Systemtechnik GmbH (Darmstadt, Germany) and Chairman of Wilson Laboratories Ltd. (Dundas)
Raymond's active community involvement includes roles for MARS Discovery District (Toronto),
Ontario Aerospace Council, York Technology Alliance (Markham), Industrial-Education Council (Hamilton), Burlington Community Development Corporation, Robotics Industry Association (Ann Arbor, MI), Advanced Manufacturing Technologies and Services, Sectoral Advisory Group for International Trade (SAGIT), member of the Mohawk College Electronics Engineering Advisory Board, and the Mayor's Business Development Advisory Board (Burlington).
Raymond was awarded the 2012 York Technology Alliance Community Builder Award, the 1996 Premier's Award for outstanding graduate from a Technology program and the 1996 Mohawk College Alumni of Distinction Award for Technology.
Raymond resides in Markham with his wife Tamara, and their children Christian and Sophie.
Steve Stipsits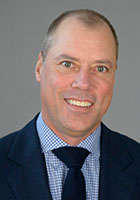 "Each encounter I have with the College leaves me impressed by its innovation, energy and care for the community"

Steve Stipsits is the president and owner of Branthaven Homes, a Burlington-based homebuilding company active in the GTA and South Western Ontario. Supporting local charities and leading fundraising campaigns. Mr. Stipsits and Branthaven Homes have a drive to give back to the communities that support them.
As a graduate of the Architectural Technology Program at Mohawk College in 1984, Steve worked in construction Europe for two years, before joining the family business Branthaven. Steve has leveraged his custom home building background into a highly successful company that leads the industry in custom-inspired production homes. Branthaven has won numerous sales and marketing, design and service awards, including the building industry's highest achievements – The Ernest Assaly Customer Service award and both Project, Community, and Builder of the Year designations.
Steve has served as past president of the Hamilton-Halton Home Builders' Association and member of their Hall of Fame, Steve is also in the Burlington Entrepreneur Hall of Fame.
Barbara Sullivan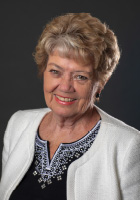 "Mohawk College is one of the most dynamic learning institutions in North America. Its commitment to excellence through student engagement and life-long learning, employer and entrepreneurial partnerships, and community leadership aptly reflect its "Future Ready" strategy." Barbara Sullivan
Barbara Sullivan is an entrepreneur with extensive governance experience. She is President of The Cheltenham Group, and is Vice-Chair and Director of the Retirement Homes Regulatory Authority; Director of Bay Area Health Trustee Corporation; Director of Ontario Association of Former Parliamentarians. She has also served as Chair of Ontario's Health Professions Regulatory Advisory Council, Chair of Hamilton Health Sciences Corporation, Chair of the Oakville Centre for the Performing Arts, and Vice Chair of Bird Studies Canada. Barbara was the Member of Provincial Parliament for Halton Centre for two terms, where she chaired the Government Caucus and the Select Committee on Energy. She was also Opposition Critic for the Ministries of Health and the Environment, and was a Director of the Board of Internal Economy.
David A. van der Woerd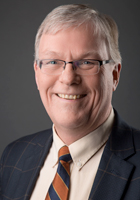 "Mohawk College is a vital part of the community and a dynamic educational institution. I believe that it is my responsibility to contribute back to this community and am thrilled to be able to contribute to the life and welfare of Mohawk College and its students." - David A. van der Woerd
David grew up in the greater Hamilton area and is a partner at the law firm Ross & McBride LLP located in Hamilton where he heads the firm's wills and estates group and the charity law group. David received his Bachelor of Arts in History with a minor in Sociology from Calvin College, Grand Rapids, Michigan, where he also received a Michigan Provisional Secondary Teacher's Certificate. He obtained his law degree from the University of Western Ontario. He is a deputy judge of the small claims court and a trade-mark agent. An active member of the Ontario Bar Association, Charity and Non-Profit Law Section executive and a trustee and member of the executive committee of the Hamilton Law Association and chairs the Estates and Trusts Subcommittee. He also serves as a director for other charitable organizations. He is married to Cyndi, with 3 grown children and resides in Caledonia.
President
Ron McKerlie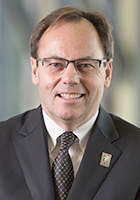 Since 2014, Ron has served as President of Mohawk College and Mohawk College Foundation in Hamilton, Ontario.  Previously Ron served 10 years in the Ontario Public Service as Deputy Minister Open Government, Interim President of Ornge Air Ambulance, Deputy Minister, Government Services and, Corporate CIO and Chief Strategist for Ontario.
Prior to joining the Ontario Public Service, Ron's career spanned 25 years in the private sector where he held senior executive positions with Rogers Communications and Bank of Montreal.
Ron holds a Master of Business Administration degree from Dalhousie University, an ICD.D designation from Rotman, is a Fellow of the Institute of Canadian Bankers and a graduate of Harvard Business School's Advanced Management Program.
Mr. McKerlie is a member of the Board of Directors for ORION and former Chair of the Board for World Vision Canada.
Contact Us
Trish Loomis
Director, Office of the President
Phone: 905-575-1212 ext. 2434
trish.loomis [at] mohawkcollege.ca (Email Trish)