Based on the rapidly changing situation with COVID-19, we are postponing all campus tours and in-person services at the Discovery Centre. College information sessions will now be delivered online, please see dates and registration below. We understand the importance of campus visits in making decisions about post-secondary education and we apologize for the inconvenience.
If you would like to speak to someone directly about applying to Mohawk College or have questions, please contact the Discovery Centre, by phone 905-575-2460 or email discover@mohawkcollege.ca.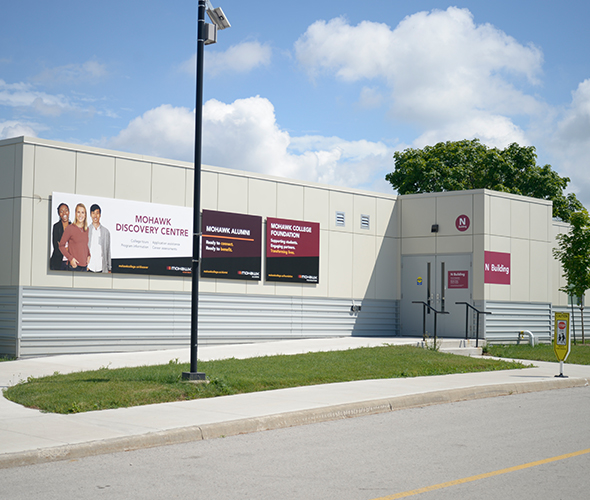 We're here to help you research various education pathways at Mohawk College. Contact us to take advantage of resources and one-on-one support.
Have your questions answered and learn more about:
Ontario Colleges Application
We also offer assistance with completing your online Ontario Colleges application.
Have a question? Contact us and Discover Coach will be happy to assist you with finding the information you're looking for.