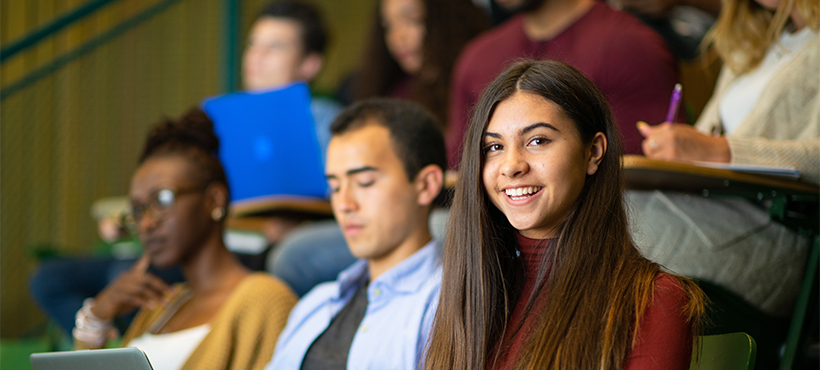 You're in! Welcome to Mohawk College!
Congratulations on your offer of admission. We can't wait to meet you. Reserve your spot by accepting your offer.
Accept Your Offer Now
Understanding your Offer of Admission
How to Accept Your Offer of Admission​
Accept an offer of admission and accept online with Ontario Colleges by the due date on your offer letter. You may accept one Mohawk program and maintain your place on a wait list for another Mohawk program.​
To accept an offer, log in to your account and go to the View Offers screen. Click on the "Accept" button next to the offer you wish to accept. Then, when you're sure, click "Yes, I do wish to accept this offer". Your offer is then considered accepted and we will notify the college of your decision. You will also receive an email confirmation from ontariocolleges.ca.
If you have any questions, or need assistance contact ontariocolleges.ca at:
Toll Free (in Canada): 1-888-892-2228
Phone: 519-763-4725
Email: ask-us [at] ontariocolleges.ca
Hours
Monday to Thursday
Phones: 8:30 am - 4:30 pm ET
Chat: 8:30 am - 7 pm ET
If you are currently completing required subjects, you will be admitted on the condition that you complete academic subject requirements, plus any additional criteria such as portfolios and/or questionnaires may be required.​
Conditional Offers of Admission​
Applicants who are currently in progress of completing their Ontario Secondary School Diploma (OSSD), individual/specific course(s), or their credential for a Post Graduate program may be extended a conditional offer of admission. The offer is conditional upon providing appropriate documentation to clear the condition(s) of your offer. It is the sole responsibility of the applicant to clear conditions before the first day of classes. For direction and assistance on document or transcript submission please visit ontariocolleges.ca for support. Applicants who receive a conditional offer, accept and are unable to clear their conditions are not eligible for a refund of their (non-refundable) $250.00 deposit to secure their seat.
Waitlist
Waitlists are created when there are more eligible applicants than seats available in a program. Your position on the waitlist is outlined by your overall score. Depending on the program you are applying to this can be your academic history or a combination of your academics and additional selection criteria. Waitlists are fluid and your position can change relative to other applicant, or as new grades are received. Should space permit in a program, applicants will be contacted by the admissions office. As part of the applicant's responsibilities, it is strongly advised, all contact information is up to date, and this includes emails and phone numbers.
 ​
Alternate Offers of Admission​
Applicants may receive an alternate offer of admission to program(s) which they did not apply to. Alternate offers of admission may be released in cases where an applicant has not yet met the eligibility for the program in which they applied to or they may be waitlisted for their program of choice. It is important to understand that applicants are still being considered for their initial choice(s) and it is possible to receive an offer to the program(s) in the future. It is recommended you review your My Application Status (MAS) through your MyMohawk account for your eligibility and for anything required for your file. Any new documentation can be sent to ontariocolleges.ca for consideration.
​
Deferring Offers of Admission​
The college does not allow domestic applicants to defer their offer of admission to a future term or future cycle. Applicants would be required to apply to a term in which their program is being offered and go through the admission process again for review and consideration. ​
Withdrawing from your Studies
Students who want to withdraw from the College must complete an online withdrawal within the first ten days of the program semester start to be eligible for a tuition refund less the applicable $250 holdback fee. Refunds will be issued back to the original payment method. If you are an OSAP student, your tuition and fees refund may be returned to the National Student Loans Centre (NSLC), as per the OSAP terms and agreements. Students withdrawing during the 2020/21 academic year (as of Fall 2020) will be subject to a $250 holdback. Withdrawal requests must be submitted online through your MyMohawk account. In order to submit a request to withdraw, log into your MyMohawk account under the Registration tab select Request to withdraw. Once selected, fill in the required details and information to submit your request. Review the Terms and Definitions for more information regarding holdback fees.​ The College is not responsible for withdrawal requests that do not reach the College. Students who withdraw after the 10th day of class for their program are responsible for full fees for the semester. Lack of attendance, lack of awareness of deadlines or OSAP denial does not constitute a formal withdrawal or reason for a refund.
Receiving Your Offer of Admission​
September start​
Applications received by Ontario Colleges on or before February 1 are considered equally. Offers of admission begin to be sent on February 1, however some programs have later offer dates. ​

Wait lists for oversubscribed programs will be established at the same time, and additional offers may follow at a later date depending on the number of acceptances. If you applied to multiple programs at Mohawk, you may receive more than one offer of admission.​
​
For most programs, Mohawk will continue to accept applications and make offers of admission after February 1 on a first-come, first-served basis.​
January start​
Applications received by Ontario Colleges on or before June 1 are considered equally. Applications received after June 1 will be considered on a first-come, first-served basis.
Offer Dates for Late Release Programs
For programs with more qualified applicants than there are seats at Equal Consideration Date:​
Applications are ranked based on academic standing and any additional selection criteria​

Offers are delayed to allow for receipt of Fall 2020 high school grades as well as to allow for the completion of other specialized program specific criteria such as auditions, questionnaires, testing, etc.​
Offer of Admission Disclaimer
Mohawk College, at its sole discretion, reserves the right to alter information, including but not limited to, modifying program availability, program length, campus locations, or curriculum, or to adjust fees, admission requirements, policies or procedures at any time. The College would make such changes to meet competencies in the job market and/or as prescribed by its governing Ministry, or for budgetary reasons or for other reasons it deems necessary. The College reserves the right to withdraw an offer of admission both prior to and after its acceptance by an applicant or student because of insufficient applications or registrations, over-acceptance of offers of admission, budgetary constraints, or for other such reasons. Prompt notice will be given to all affected applicants and students. The College shall not accept any liability for the consequences of these changes.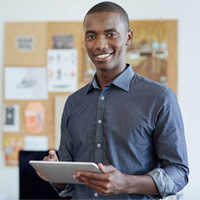 Need help with next steps?
The Admissions team is available to help you along your process to joining Mohawk College. Contact us to take advantage of resources and one-on-one support.
Connect with our Admissions Team