Get recognition for your college studies!
Mohawk College has negotiated many credit transfer agreements with universities and colleges in Ontario, Canada, the United States and abroad.
We make every effort to ensure all the information here is accurate but changes can occur without notice and students are always advised to check with the destination or receiving school to confirm these agreements.
Visit ONTransfer (opens new window)
Our List of Schools/Agreements:
Within Ontario (ONTransfer.ca)
Within Canada
Athabasca University - Athabasca, Alberta

Complete your degree by taking courses on a part-time basis through Athabasca University (AU), Canada's largest provider of university-level online and distance learning.
There are no classes to attend, so you can complete your degree:
without leaving your workplace or community;
at your own pace;
with access to a tutor who is a subject matter expert.
Courses start the first day of every month, with six (6) months to complete a three-credit course, and 12 months for a six-credit course.
The actual number of credits required to complete the degree will depend on your college credential, college coursework and other learning. Your college grades are not taken into account (as long as you passed the course).
View degree completion pathways in the Mohawk Transfer database (opens new window).
For more information:
AU Transfer Credit Services (opens new window)
Office of the Registrar
Phone: 780-675-6463
Toll free: 1-800-788-9140 ext. 6463
Email: Advising Services
Thompson Rivers University - Kamloops, British Columbia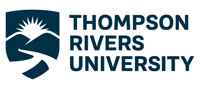 Start with a College Diploma, Finish with a University Degree
Thompson Rivers University, Kamploops, British Columbia believes that people should have the opportunity to access quality post-secondary education in a manner that eliminates barriers to personal and progression growth and success.
Graduates of the programs listed below are eligible for entry into Thompson Rivers Bachelor of Health Science
Cardiovascular Technology Diploma
Message Therapy Advanced Diploma
Occupational Therapist Assistant and Physiotherapist Assistant Diploma
Pharmacy Technician Diploma
Practical Nursing Diploma
Practical Nursing with Aboriginal Communities Diploma
This pathway is through the Open Learning Division and the opportunities are offered part time and online.
For more information, please visit Thompson Rivers University Transfer Agreements or contact:
partnerstudents [at] tru.ca
International/U.S.A.