THE Square provides a full range of services and supports to new and returning students. Visit THE Square Welcome desk for campus or general information.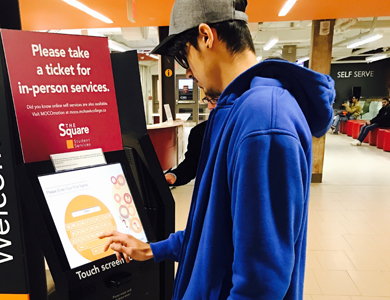 Self-serve Kiosks
Visit our self-serve kiosks and receive a ticket so you can get answers to questions, make payments for services and fees, register in Continuing Education courses, pick up  transcripts, letter verifying enrolment, and more.
Helpful links
Request a Transcript
Letter verifying enrolment PDF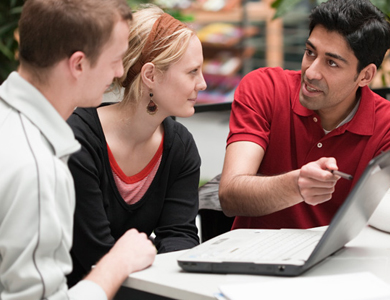 THE Square: Campus Locations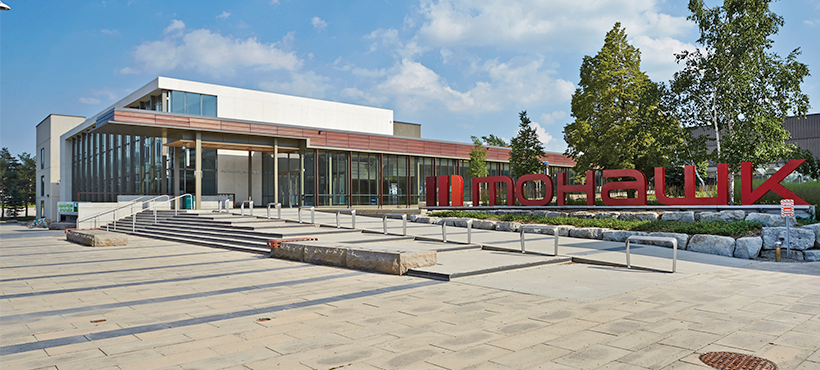 THE Square - Fennell Campus
Located in C102
Phone: 1-844-767-6871
Email THE Square
Hours of Operation
Monday to Thursday  8:30 am to 6:00 pm 
Friday 8:30 am to 4:30 pm
Note:   THE Square will be closing at 4:30 pm on
Thursday December 6th, 2018.  We appreciate your understanding.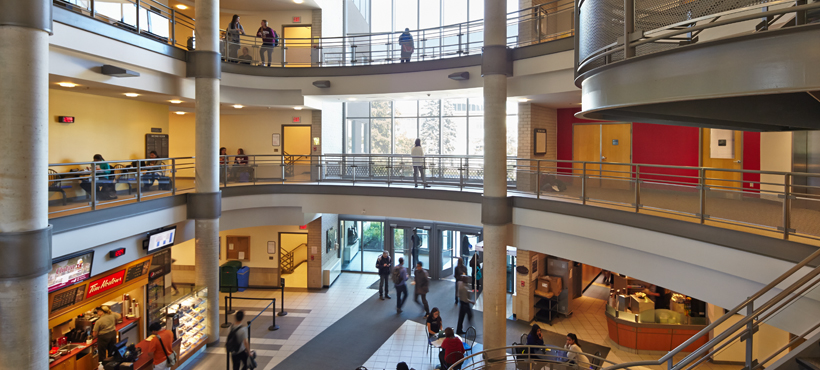 THE Square - Institute for Applied Health Sciences at McMaster
Located across from Pre-Placement Services in
Room 121
Phone: 1-844-767-6871
iahsstudentservices [at] mohawkcollege.ca (Email THE Square)
Hours of Operation:
Monday to Friday 8:30 am to 4:00 pm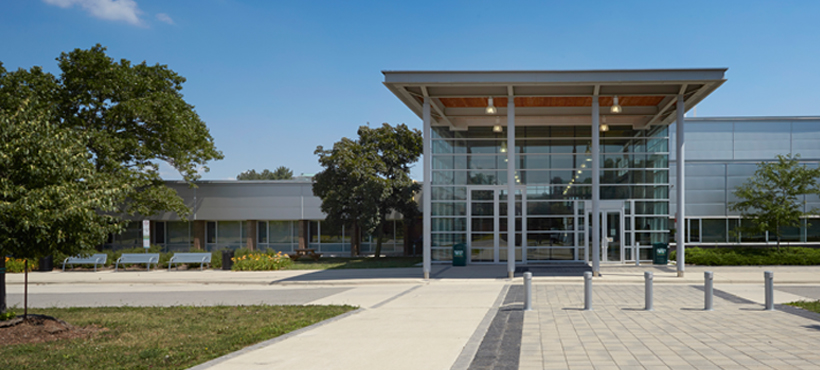 THE Square - Stoney Creek Campus
Located in the Welcome Centre, Room A111
Phone: 1-844-767-6871
Email THE Square
Hours of Operation
Monday to Friday - 8:45 am - 4:45 pm